We are pleased to introduce the 2021 new products that have been requested by customers and retailers alike! Scroll down to see our line up of new products.
2021 New Products in E-Z Runner Refillable Dispensers
In our E-Z Runner® Refillable family and in shaped adhesives are the E-Z Runner® Stars and E-Z Runner® Hearts! Both feature 650 shapes in white permanent, double-sided adhesive stars, and hearts. They are acid-free and archival safe for all of your projects.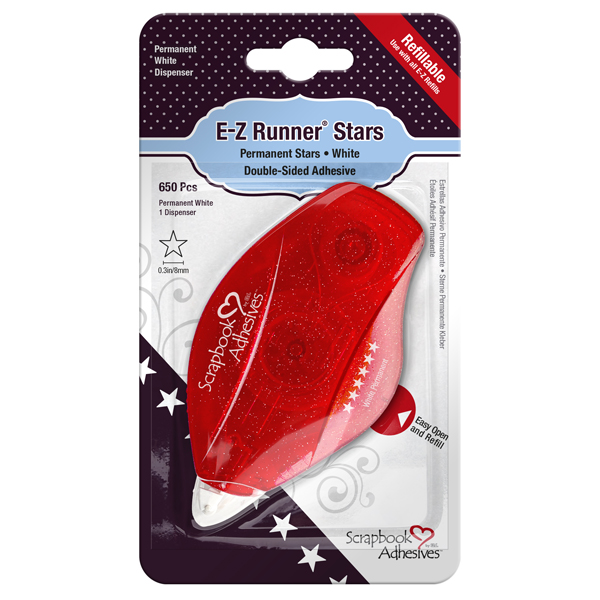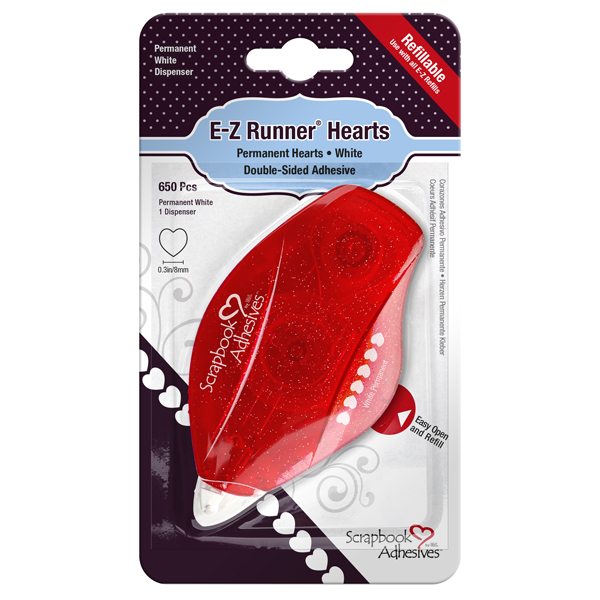 Introducing 3D Foam Squares in Micro Size
Joining our 3D Foam Family are 3D Foam Squares Micro in black and white. They are 1/8-inch tiny squares with a total of 2,508 pieces. Not only will they work great as a foam adhesive to lift between layers such as those intricate designs. Great for embellishments when you Wear Your Adhesive on the Outside with our Metallic Transfer Foil Sheets, glitter, embossing powder, and more.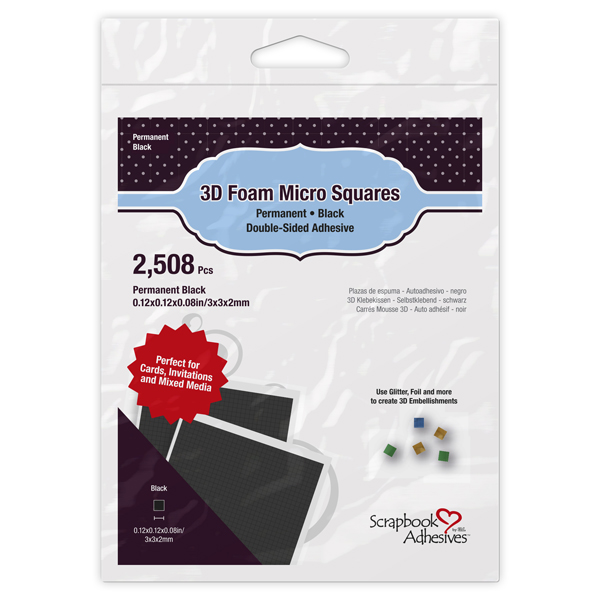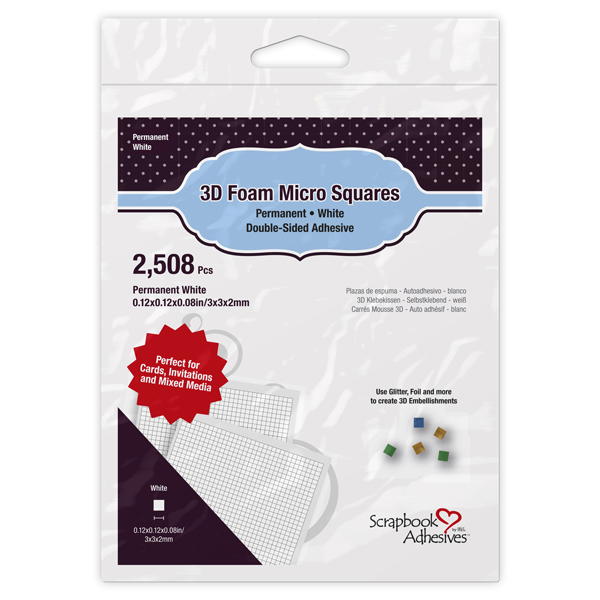 New 3D Foam Shapes
Next, we are introducing 3D Foam Circle Frames, in both White and Black! Each package contains nested rings in graduating sizes with the largest being 3.75-inches for a total of 26 3D Foam Circle Frames. Not only can they "pop up" layers but create shaker features as well as make wonderful embellishments!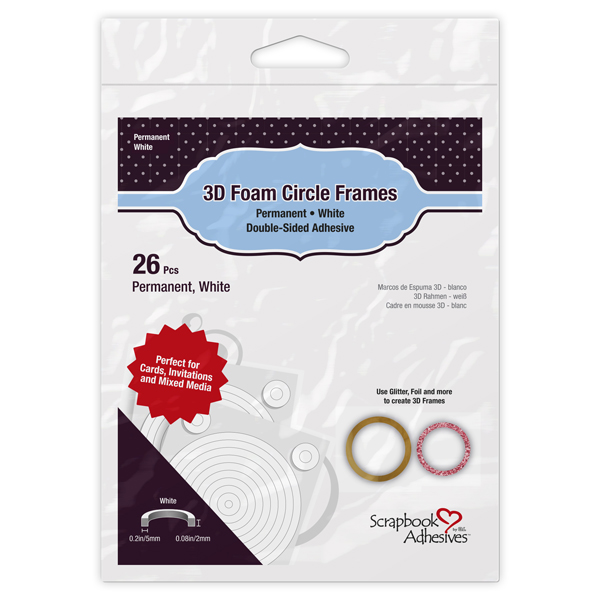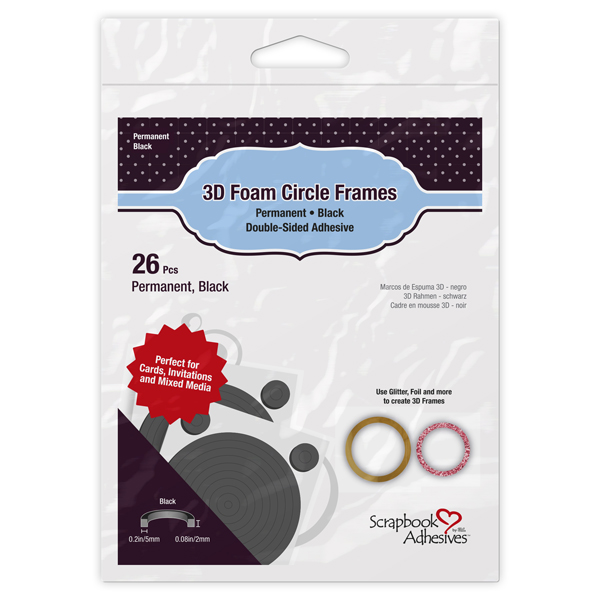 Adding 3D Foam Strips in Black
We introduced 3D Foam Strips in White last year so it was a natural move to bring in the 3D Foam Strips in Black!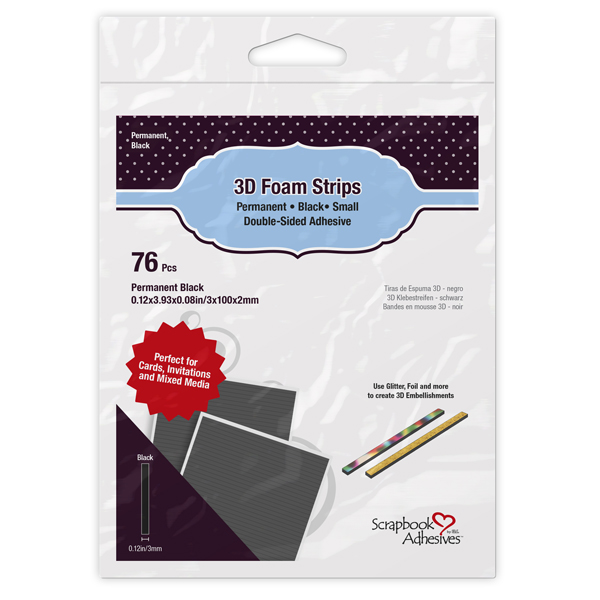 What's New in Crafty Foam Tape
Due to popular demand with last year's introduction of the Crafty Foam Tape 108ft in White, we've added Crafty Foam Tape 108ft in Black. Both have a thickness of 1mm (think Thin 3D Foam Squares). Perfect for a subtle pop in layers!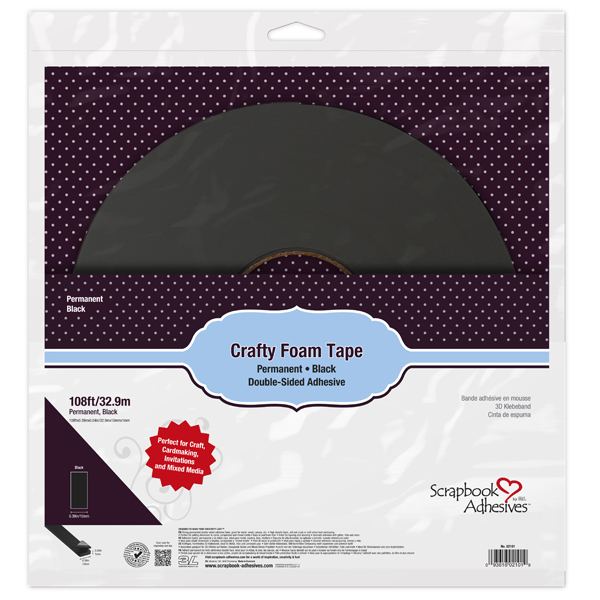 Not to be outdone by the Crafty Foam Tape 108ft duo, we are excited to introduce the Crafty Foam Tape 54ft in Black and in White. Both have a thickness of 2mm.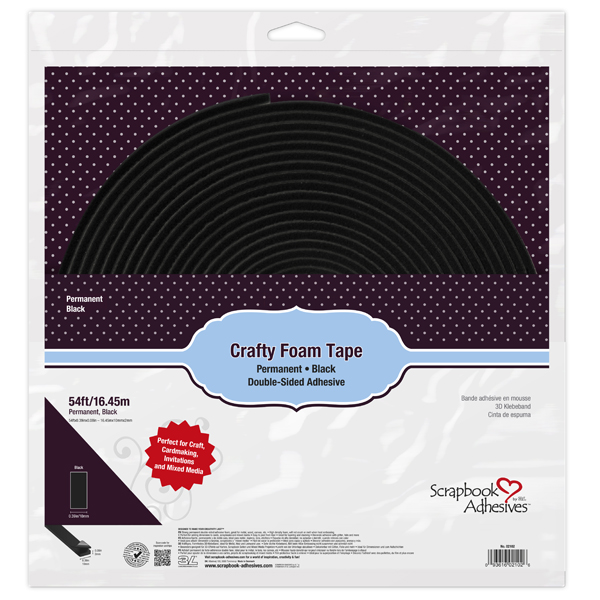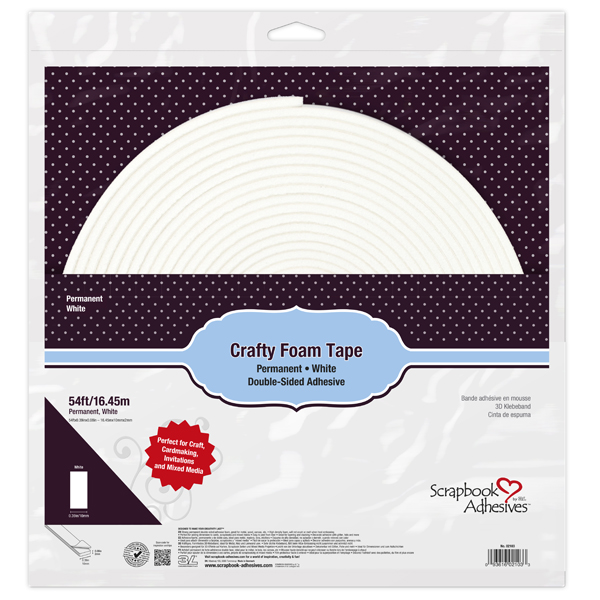 About our 3D Foam Products
Our 3D Foam products feature a crush-proof high-density foam that easily releases from the bottom liner. The top liners are easy to peel off when you're ready to use them. They are double-sided adhesive with edge-to-edge permanent adhesive. In addition, they are acid-free and archival safe for all of your projects.
Crafty Power Tape in Polybag
The popular Crafty Power Tape now comes in a polybag! It is more convenient and a perfect addition to your card making kit. This tear tape has 81ft and will last you a long time!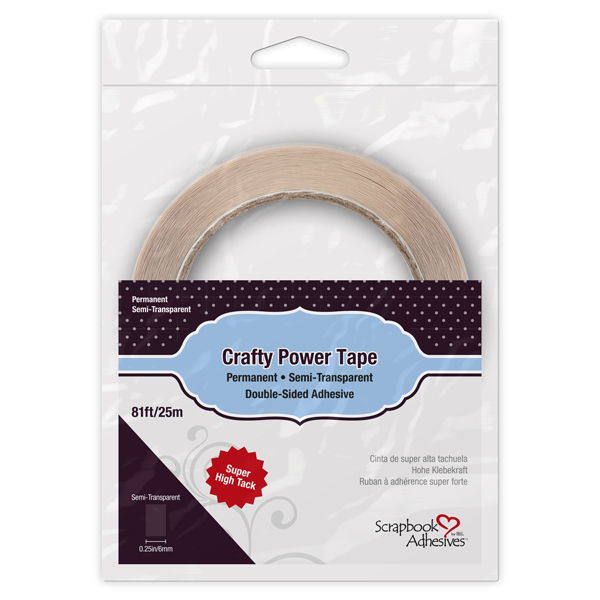 Scrapbook Adhesives by 3L 2021 New Products Video
Design Team Coordinator Margie Higuchi shows the new products in a short video.
These 2021 new products are shipping to stores, be sure to ask for these at your favorite retailer or SHOP HERE!
Save It to Pinterest!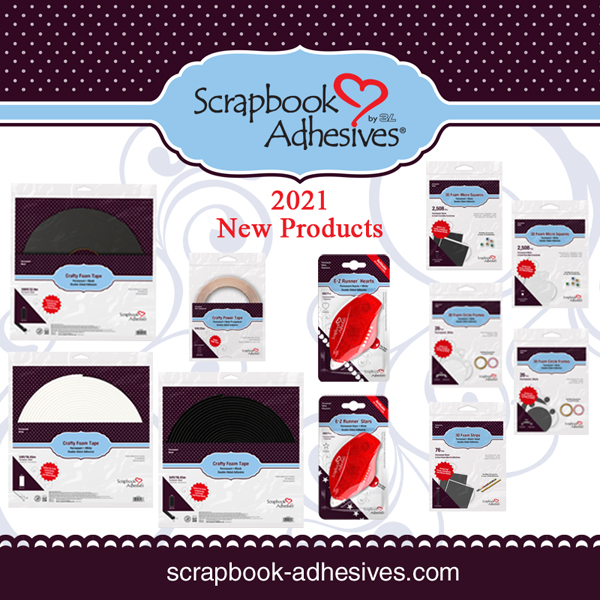 Visit our Website and Blog!
Sign up for our Newsletter so you never miss a contest or giveaway!