Hi friends! Dana here today sharing a pocket letter that I assembled for a gal pal. Pocket letters are a fun and crafty way to brighten someone's day! Rather than sending a traditional card in the mail for the upcoming Valentine's Day holiday, try filling pockets with handcrafted paper pieces and embellishments!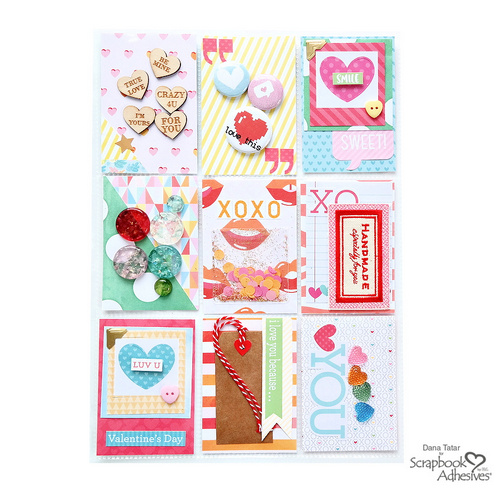 The small decorated papers are ready for use on all types of crafts. I applied adhesive to the back of all the embellishments in these pockets. My recipient can easily remove the liners and adhere the gems and buttons to almost any surface for fast and easy crafting.
Best Adhesives for Pocket Letters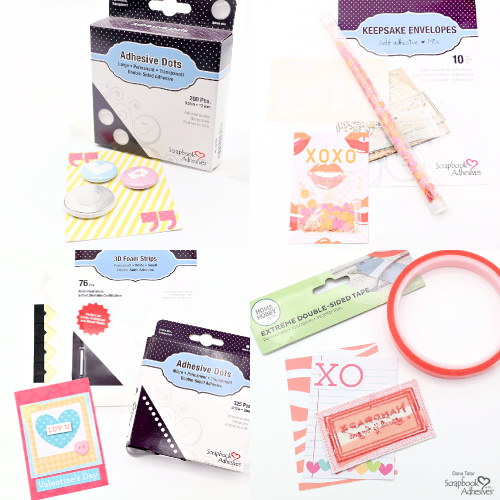 In all honesty, all Scrapbook Adhesives by 3L products work great for pocket letters! I'm sharing my go-to adhesives for use on paper layers and heavier embellishments.
Adhesive Dots have a strong, permanent and flexible bond that makes them perfect for use on multiple surfaces. For example, the Large Adhesive Dots were the perfect choice to use on metal flair buttons. Simply apply the adhesive dot to the back of the metal embellishment. Next, cover the adhesive with the liner and tuck the embellishment into the pocket letter. Similarly, I selected Small and Mini Adhesive Dots for use on the other embellishments in these pockets and applied them the same way.
Keepsake Envelopes are a great way to gift confetti mixes or other delicate items. Simply insert the confetti mix into the envelope and affix with the resealable flap. Your embellishments are safe and fun to look at in a see-through envelope.
3D Foam Strips are high density foam that will not crush. Use these adhesive strips to add dimension to layered paper cards.
Last but not least, Extreme Double-Sided Tape is a strong and tacky tape that adheres immediately to embellishments with no drying time. This super strong tape sticks to most surfaces, and is my favorite for fabric patches and ribbon.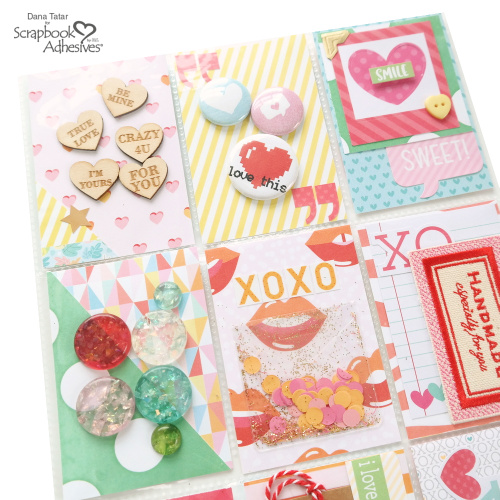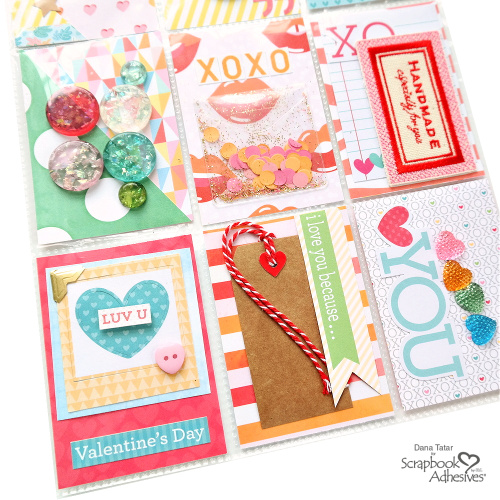 How to Prepare a Pocket Letter for the Mail
Once the paper layers and embellishments are complete, simply tuck the items into the pocket letter and fold up the letter for mailing.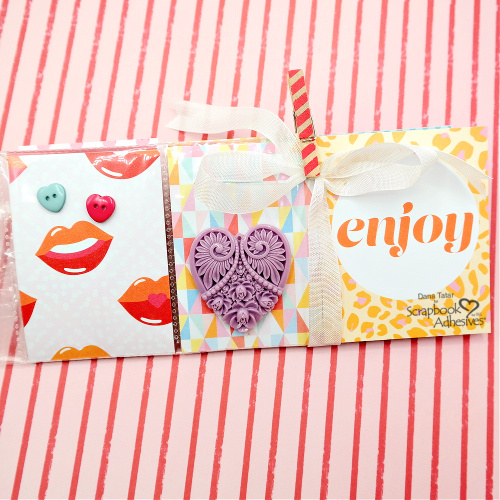 First, begin at the bottom of the pocket letter and fold the segments up. Next, tie a ribbon around the pockets to keep them folded. Then, secure more embellishments and/or a handwritten greeting to the pocket bundle. Finally, slide the pocket letter into a standard size 10 envelope and it is ready for the mail.
Certainly I'd be happy to receive any gift from a valentine this month. But, how fun would it be to open a pocket letter? I hope I have inspired you to create a more unique form of happy mail. Thanks for stopping by today!
~Dana Tatar
Creative Time: 30 minutes
Skill Level: Beginner
Materials Needed
Scrapbook Adhesives by 3L®
Adhesive Dots: Mini, Small, Large
Keepsake Envelopes Mix
3D Foam Strips
Creative Photo Corners Mix Pack
Home Hobby by 3L®
Extreme Double-Sided Tape 1/2″
Other
Patterned Paper: Studio Tekturek, Doodlebug; Flair: Pretty Little Studio; Tag; Confetti Mix: Pink Paislee; Gems: Webster's Pages; Patch: GCD Studios; Wood Veneer Hearts: Creative Embellishments; Buttons: Dovecraft; Mini Clothespin; Seam Binding Ribbon
Pin it!