Hello friends! Today, I have a folded Folio Pocket Wedding Card to show you! I was inspired by a card I saw on Pinterest by @pinkstrawberryz. By adjusting the size and adding a ribbon closure, I was able to personalize it to my needs.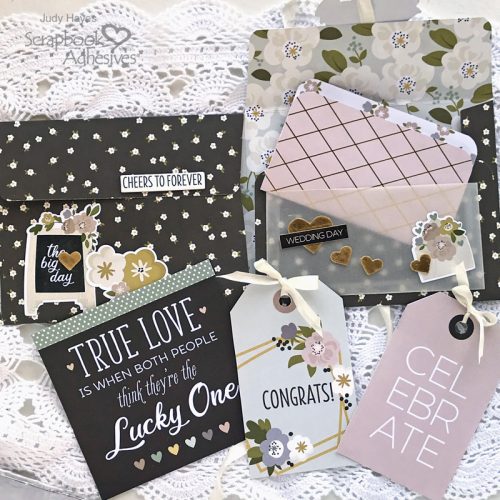 Make Pocket Card Base
Cut patterned paper to 9 x 12 inches.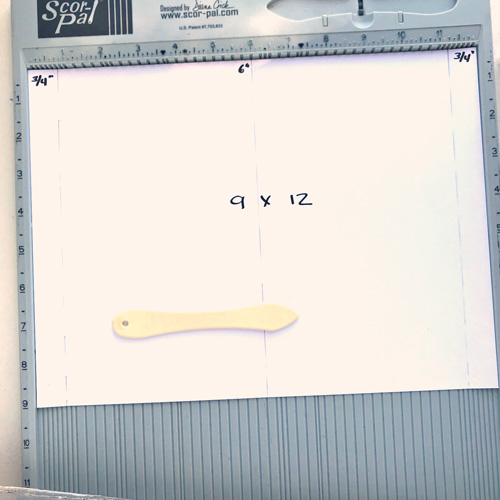 Score 3/4 inch along both short sides and at the center which is 6 inches from the short edge.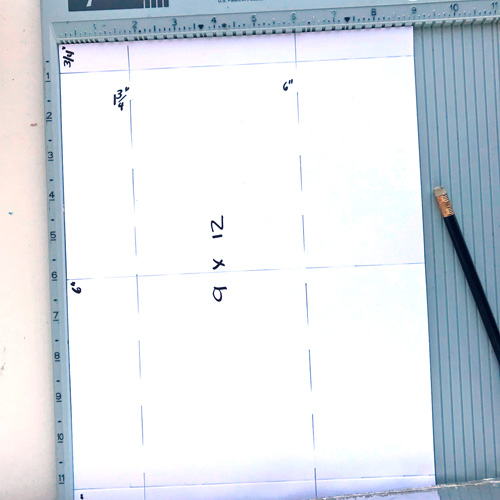 Rotate the paper to score 1 3/4 inch along the top long side and at 6 inches (3 inches from the bottom edge).
Cut away corner pieces as shown in the photo. From top edge cut along the center fold line to score line. Use center score line as a guide to cut from bottom to horizontal score line. Fold folio in half and cut flap edges at a slight angle at the center and outer edges. Cut at a slight angle at the center bottom edges. Fold along score lines. Use corner rounder punch to round corners.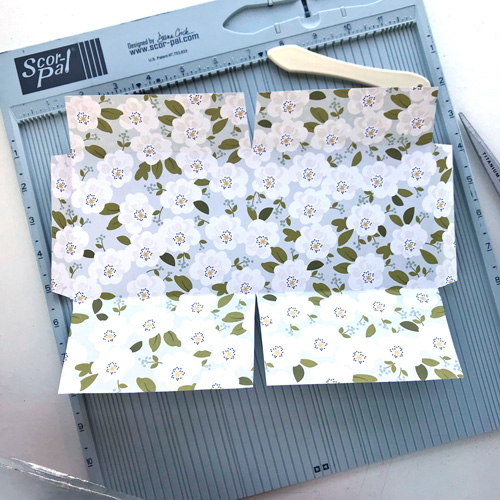 Form Pockets
Use E-Z Runner® Ultra Strong Refillable Dispenser to apply adhesive to inside outer edges of pockets. Fold up and press in place.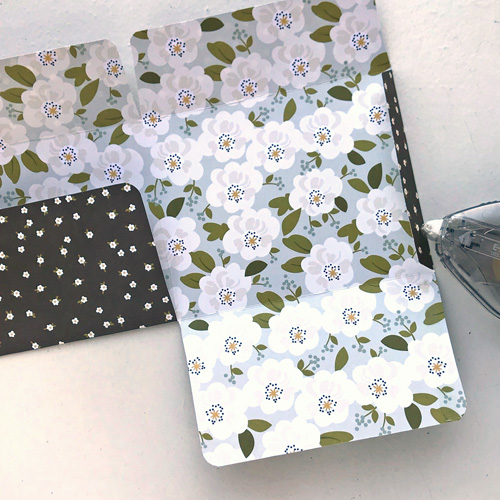 Vellum Pocket
Cut 2 1/2 x 5-inch piece of vellum. Score 1/4 inch from both short edges and along one long edge (bottom). Fold on score lines. Apply adhesive to folded edges with E-Z Runner® Ultra Strong Refillable Dispenser. Secure the vellum pocket to the folio pocket.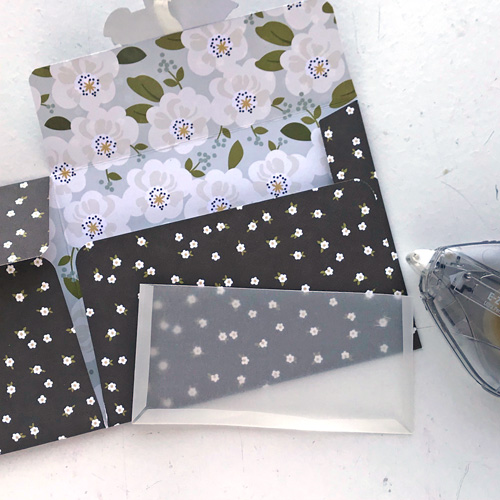 Add Ribbon and Chipboard Sticker
Fold folio to a closed position. Mark center of the flap. Apply a line of adhesive for ribbon using E-Z Runner® Ultra Strong Refillable Dispenser.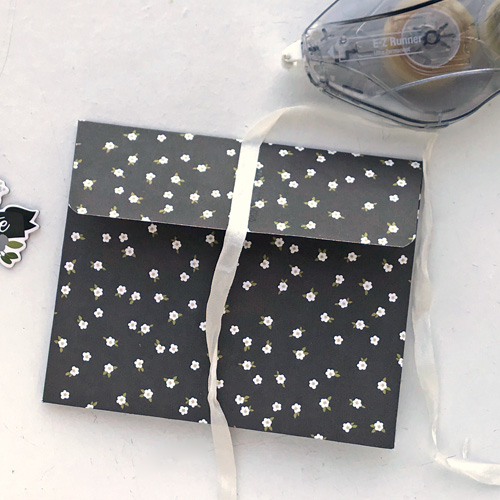 Place ribbon over adhesive allowing about 2/3 of length extending beyond the top of the folio and about 1/3 extending below the flap. Press firmly in place. Apply more adhesive with E-Z Runner® Ultra Strong Refillable Dispenser over the ribbon.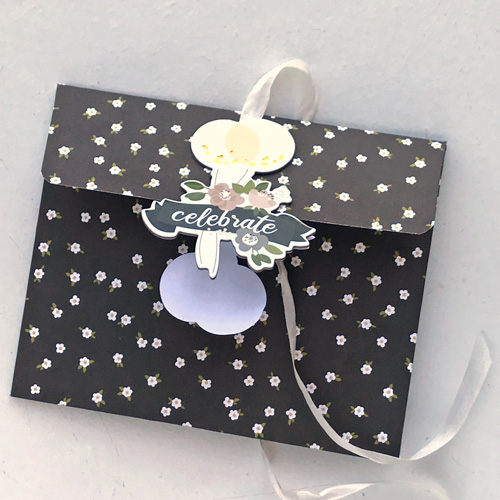 Peel liner partially from the upper back of chipboard sticker. Place over the ribbon with part of sticker on flap and part extending below the flap.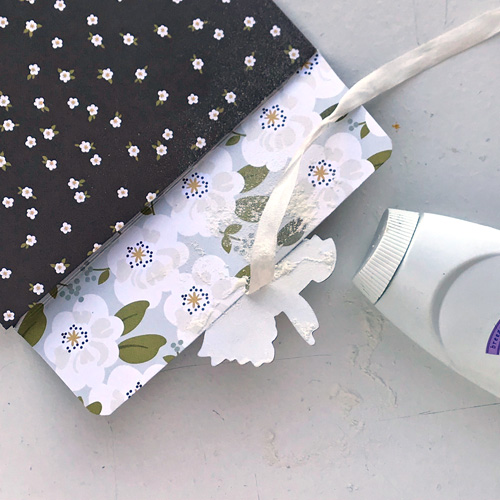 Peel the remainder of the liner from the back of the chipboard sticker. Dust with powder so the sticker is no longer sticky on the part that extends below the flap
Add 3D Hearts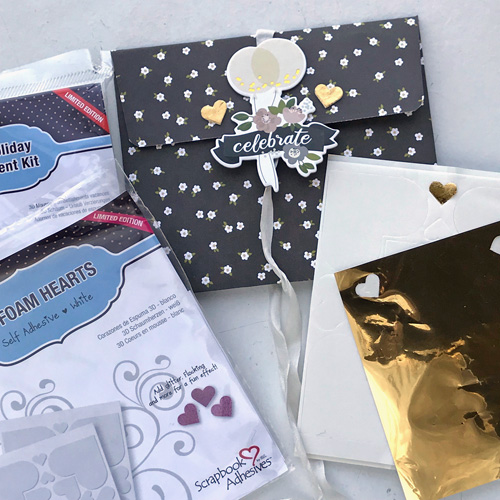 Peel liner off a small heart from 3D Foam Hearts. Place gold foil from 3D Foam Holiday Embellishment Kit with Foil over the heart and rub firmly to transfer foil to heart. Peel the heart from its backing and place it on the flap to one side of the chipboard sticker. Repeat to add another heart along the other side of the sticker.
Decorate Pockets
Add decorative stickers and chipboard stickers to the inside of the folio. Repeat the process to add small hearts inside folio on the pocket. Wear Your Adhesive on the Outside by applying the Metallic Transfer Foil Sheet color side up to a medium 3D Foam Heart. Then place it on the vellum pocket. Lastly, add a word sticker over it.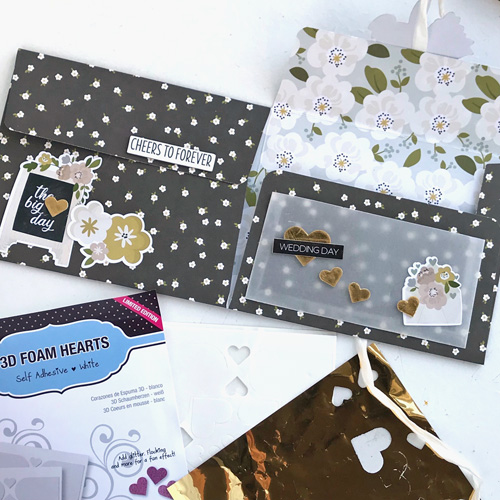 Tags and Pocket Inserts
Cut 2 tags from Simple Stories paper and punch holes in tags.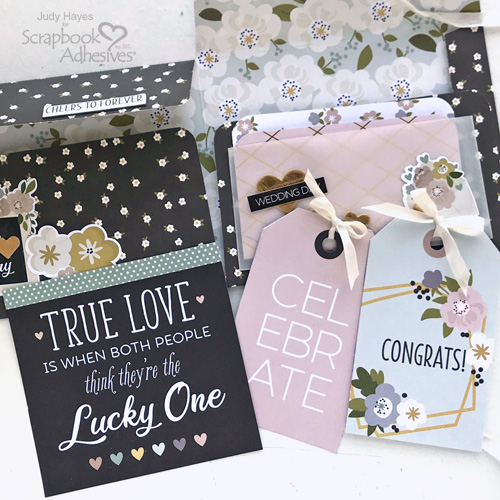 Tie a silk ribbon bows on each tag and insert them into the folio pocket. Cut verse piece from a patterned paper and tuck in the other pocket.
Gift Card Folder
Cut a piece of patterned paper to 4 x 4 3/4 inches and score 2 1/2 inches from the short end and fold. Round corners with a corner punch. Tuck into vellum pocket to hold a gift card.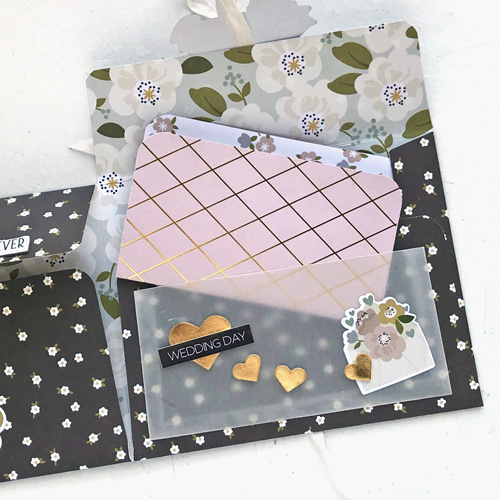 Close Folio
To close the folio, fold the left flap down, fold the folio in half and fold the flap with ribbon to the front. Tie the ribbon in a bow, tuck the folio in an envelope to give or mail.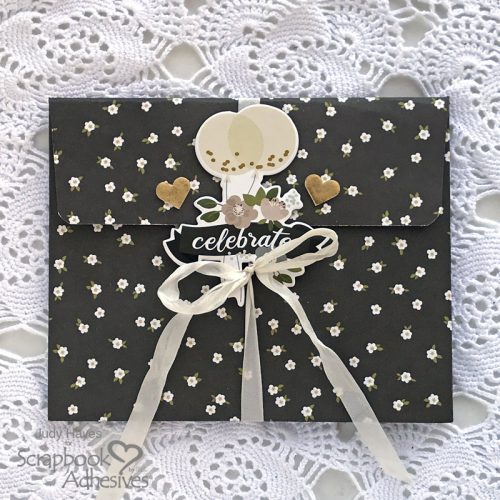 Thanks for Visiting!
Judy Hayes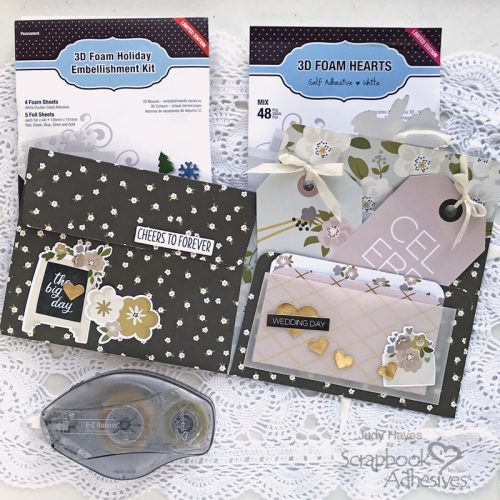 Creative Time: 30 Minutes
Skill Level: Intermediate
Materials Needed
Scrapbook Adhesives by 3L®
Other: Simple Stories Collection's Essential Kit "Happily Ever After"; White Vellum; White Silk Ribbon; 1/2″ Corner Rounder Punch
Save to Pinterest!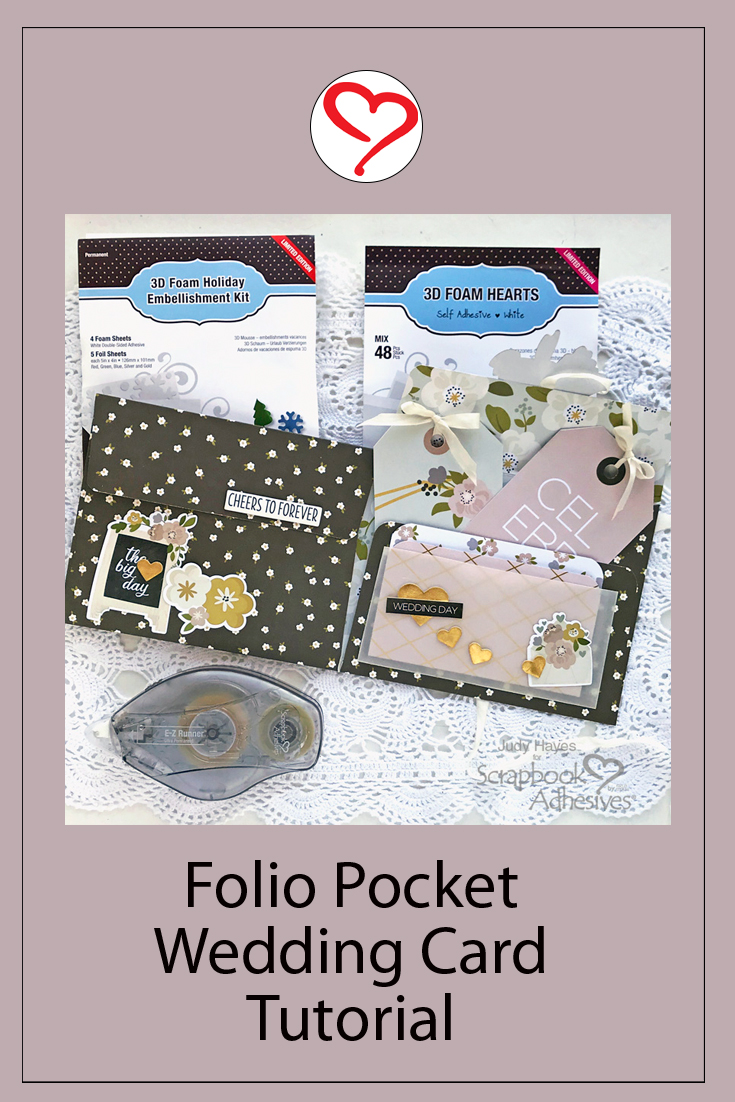 Let's Connect!