Hi, crafty friends! Like to make cute cards? Teri here to show you how to make some super cute snowman shaped cards.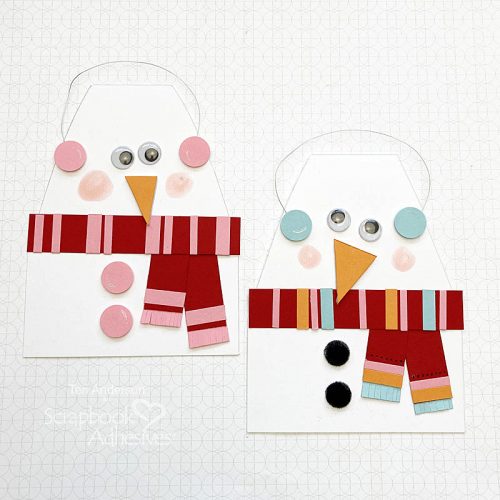 These cards are a fun way to send a little cheer over the winter months to your loved ones and friends. They are easy to make and require just a few paper crafting supplies to make them.
Making the Shaped Card
Start by creating a top-folding A2 card from cardstock. Use a pencil to draw a line on each side and cut a little off each top at an angle. Don't worry if your lines aren't exactly the same length or not straight.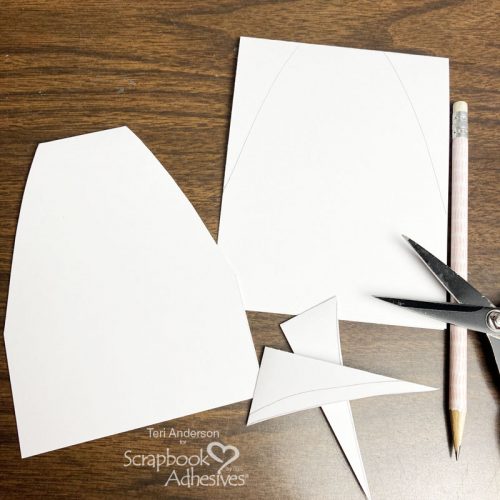 Embellishing the Snowman
Create a scarf by cutting a strip of cardstock to go across the card. You'll also want to cut some small strips of cardstock and add a line of adhesive to them. Take little pieces from the strips and add them to your scarf. You'll also want to take two more pieces of cardstock and place them under the scarf so they look like they are hanging down. Decorate them with strips of cardstock, if desired, and add a fringe with scissors at the ends.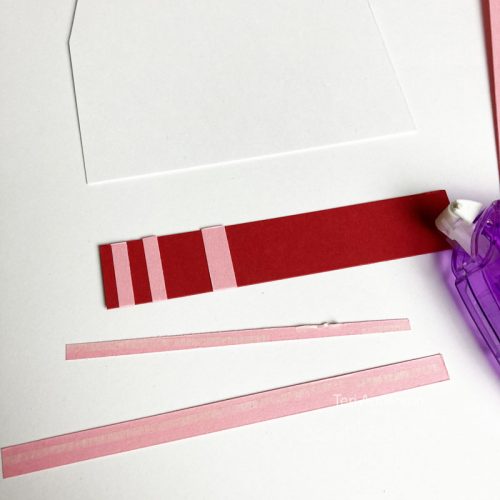 Place two large strips of 3D Foam Strips Large in White next to each other on a piece of orange cardstock. Freehand cut a triangle for an orange nose. Add two wiggle eyes and the nose to your snowman card.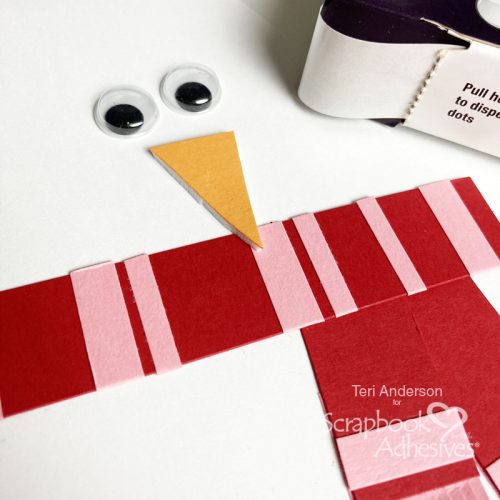 Add an Adhesive Dots Medium Ultra Thin on each side of the snowman's head. Take a piece of wire. Make an upside-down "U" with it and place the ends on the adhesive dots. Then cover the adhesive dots with a regular size of the 3D Foam Circle White. Lastly, cover the foam circle with small cardstock circles.
Adding the Finishing Touches
Give your snowman some buttons by adding two regular sizes of the 3D Foam Circle White below the scarf. Then cover with cardstock circles.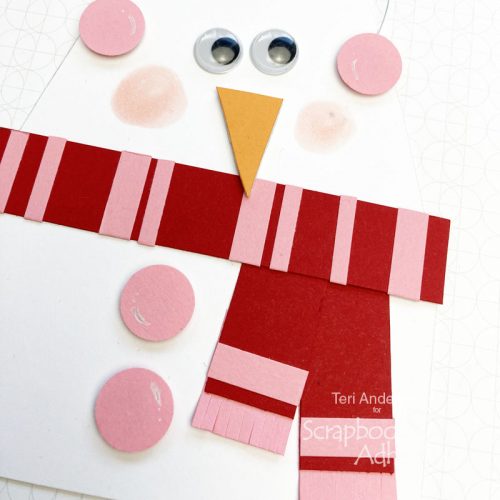 Complete your card by using a marker to draw some pink cheeks. Embellish the ear muffs and buttons with a white gel pen.
Change It Up with More Stripes and Flock
It's easy to change the look of your snowman cards!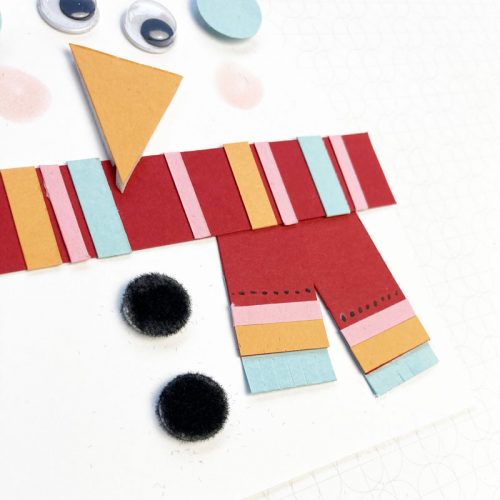 Simply add more colors to your snowman's scarf as I did here. You can also add some flock to the card by covering the buttons' 3D Foam Circle White with the flock. Glitter would work as well!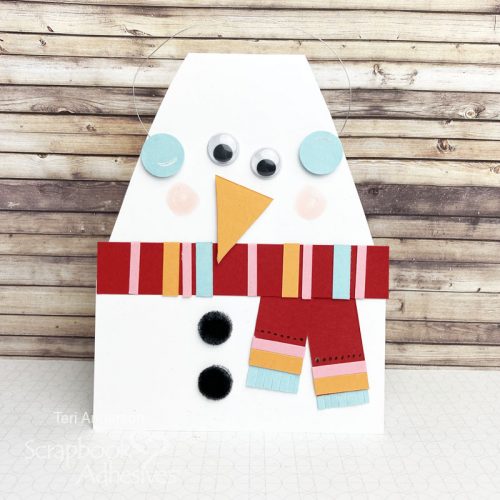 Thank you so much for stopping by today! I hope you are inspired to try making a few snowman-shaped cards of your own!
Happy creating,
Teri Anderson
Creative Time: 60 Minutes
Skill Level: Beginner
Materials Needed:
Scrapbook Adhesives by 3L®
Other
Cardstock: Neenah Paper, My Favorite Things; Wire and Wiggle Eyes: Darice; Flock: Stampendous; Pink Marker and Black Pen: Copic: White Pen; Sakura; Circle Punch: Fiskars
Save to Pinterest!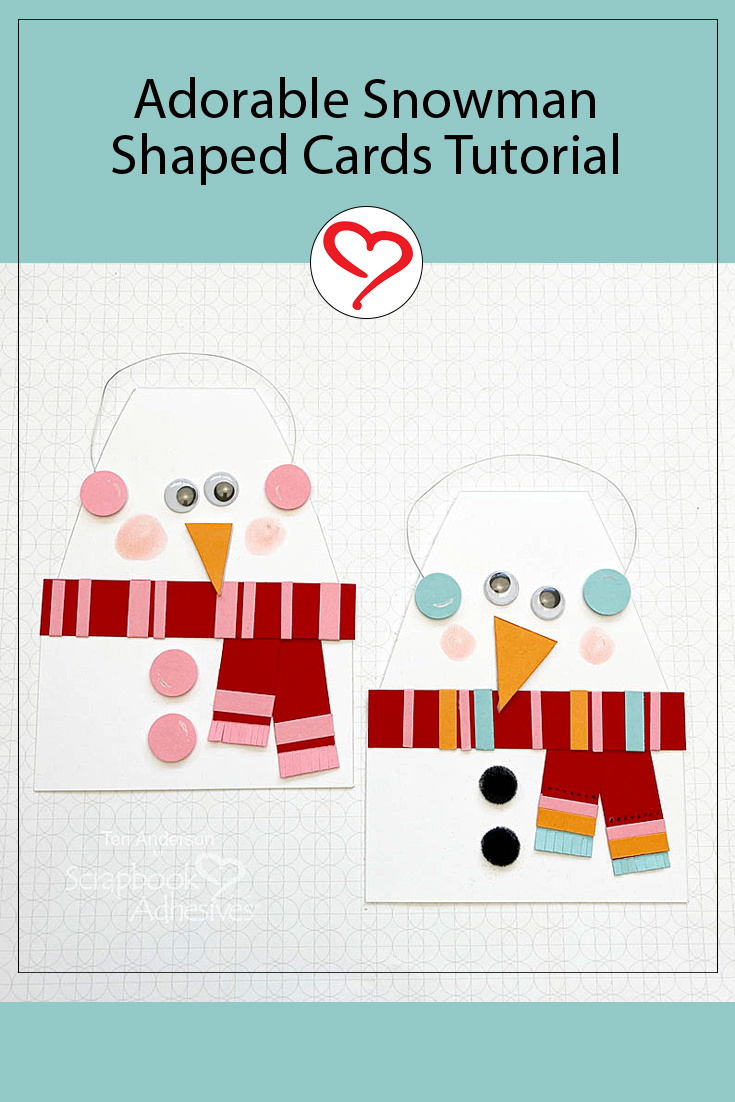 Visit our Website and Blog!
Sign up for our Newsletter so you never miss a contest or giveaway!