Hello friends! It's Judy with you today to share a festive Foiled Stars Garland made with 3D Foam Stars. Stars are a favorite of mine, especially for the holidays. Add red foil and they're perfect on a small tree!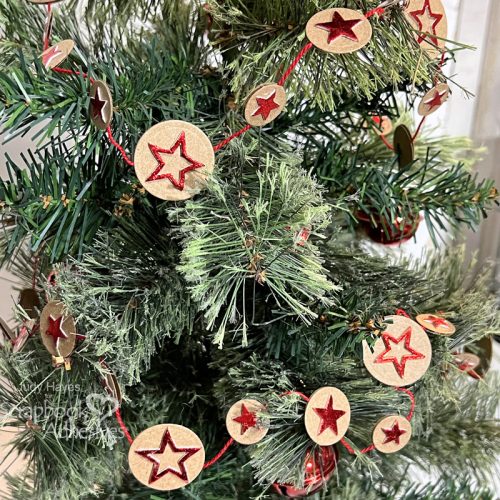 Create the Garland Base
To create the circle garland base, apply three sheets of Adhesive Sheets 4×6-inch to cover the back of a piece of 8.5 x 11-inch Kraft cardstock.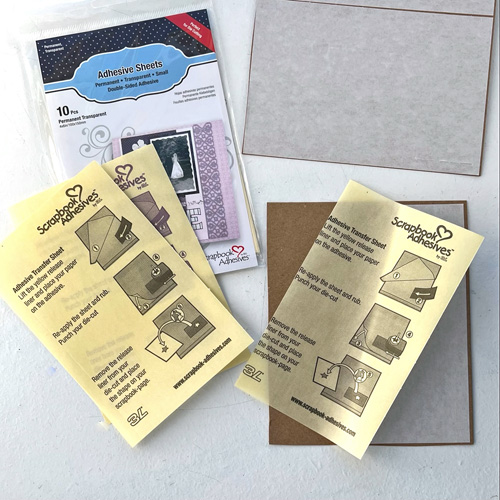 Next, cut three different circles sizes (0.75. 1.0, and 1.25-inches in diameter) in the following quantities: 27 small, 13 medium, and 13 large circles to make a garland about 85 inches long.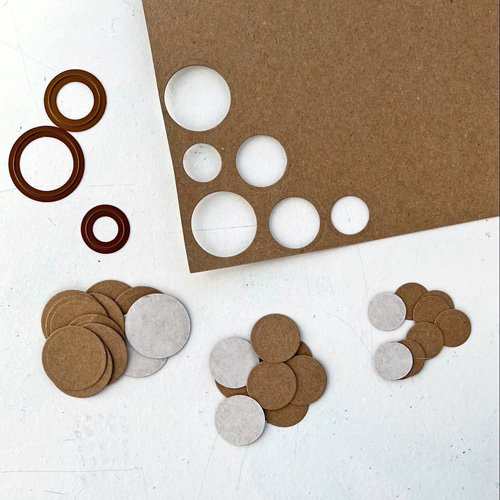 Also, cut the same number of circles from Kraft cardstock without adhesive on its back.
Wear Your Adhesive on the Outside with Stars
Use a sheet of 3D Foam Stars from the 3D Foam Holiday Embellishment Kit with Foil plus a package of 3D Foam Stars.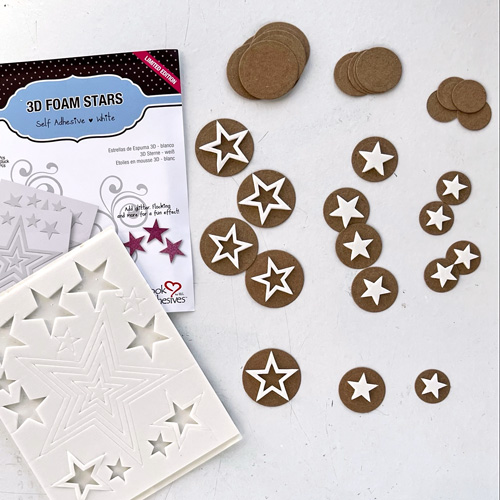 Using all the Kraft circle shapes with adhesive backing, adhere to the following 3D Foam Stars: the smallest stars to the small circles, the medium stars to the medium circles, and the bigger star frames to the largest circles as shown in the image above.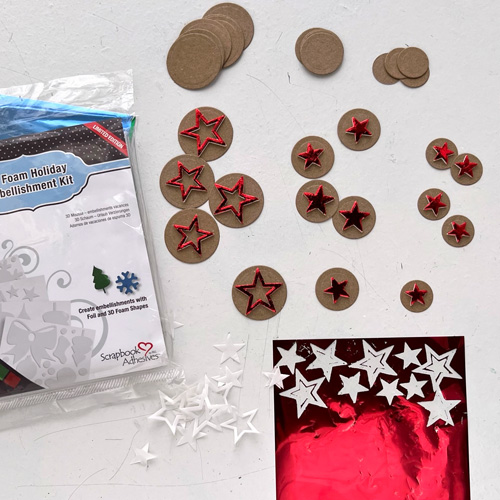 Peel the top liners off the stars, place the red foil from the 3D Foam Holiday Embellishment Kit with Foil over the star with the color side UP, press foil firmly to star, and peel the foil away. Repeat this process for the rest.
Adding Star Circles to Garland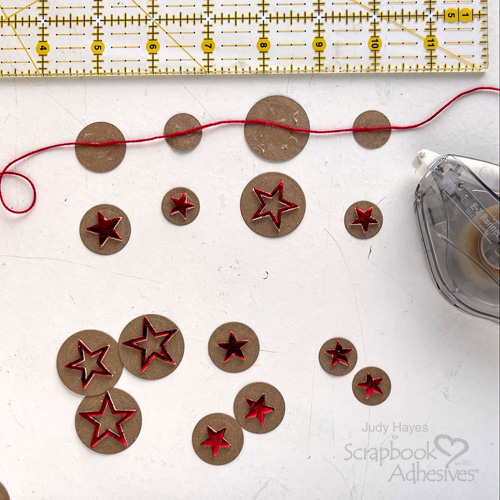 Lay red pearl cotton cord out on a work surface. I used enough cord to wrap around my tree. Apply the E-Z Runner® Ultra Strong Refillable Dispenser to the center back of a small Kraft circle. Slide it under the cotton cord and lightly press it against the adhesive to secure. Continue with a large circle, another small circle, and a medium circle spacing them about 0.75-inch apart.
Peel the adhesive liner from the back of the circle with a small foiled star, align over a small circle already attached to the cord, and press in place to make one complete circle shape. Repeat the same step with the large circle, another small circle, and a medium circle.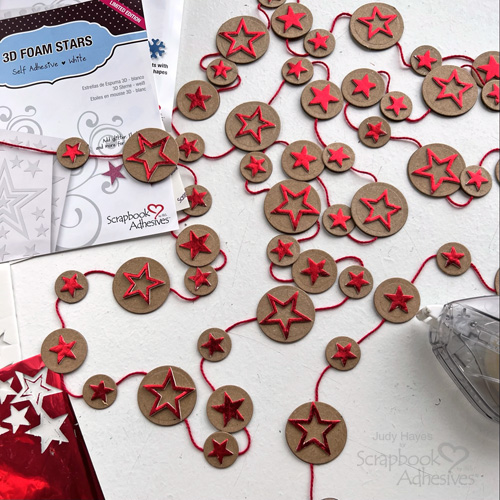 Repeat the pattern of stars to the desired length of garland to end with a small star circle. Lastly, trim the red pearl cotton cord ends.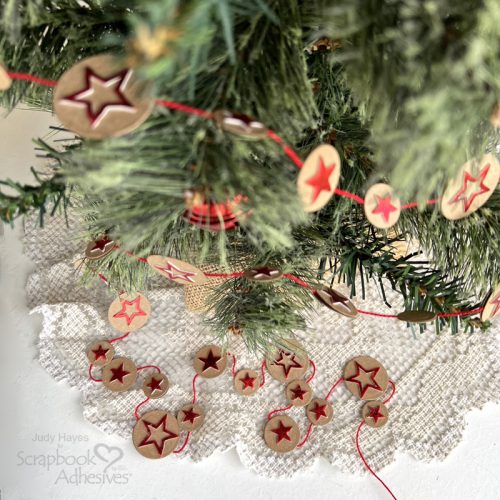 Add to Christmas tree or hang on a mantle or anywhere for the holidays!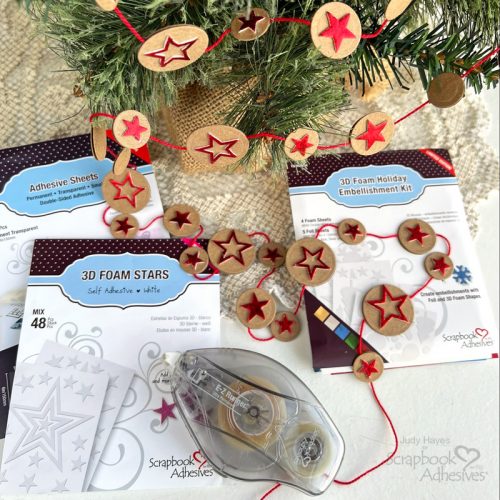 I hope this idea inspires you to create a handmade foiled stars garland for your home! Thanks for Visiting!
Judy Hayes
Creative Time: 60 Minutes
Skill Level: Intermediate
Materials Needed
Scrapbook Adhesives by 3L®
Other: Spellbinders Circle Dies; Kraft Cardstock; Red Pearl Cotton Cord
Save to Pinterest!