Hello crafty friends, Martha Lucia here to share with you how easy is to create a unique foiled background for seasonal cards. You can use this technique to create any type of background for your cards.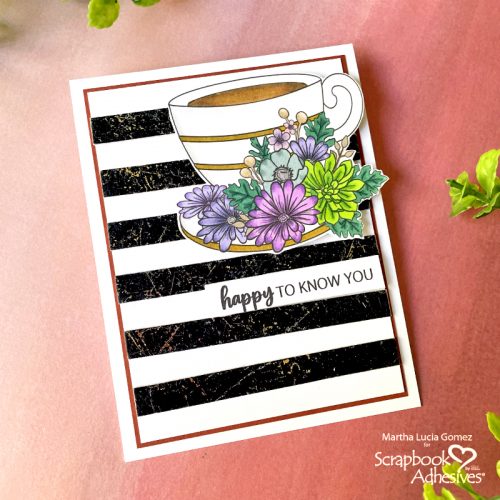 Create the Striped Background
With Crafty Foam Tape White 108 ft. you can make your own design. On this opportunity, I made a striped background using a rectangular piece of white smooth cardstock, Crafty Foam Tape White, and the Metallic Transfer Foil Sheets Nature Colors.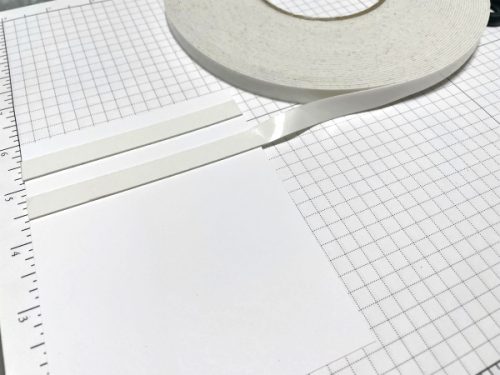 First, I left space from the top border of the cardstock before applying the strips of Crafty Foam Tape White. Make sure to leave the same amount of space in between the strips. Keep the top liners on the strips.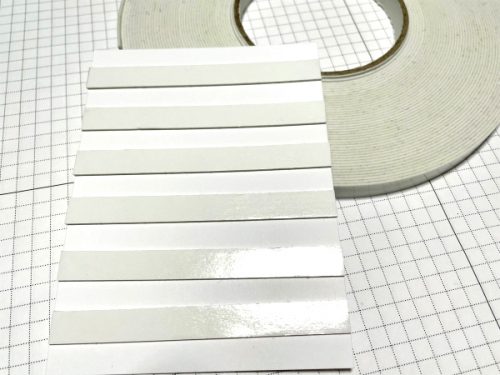 I selected two foil sheets from the Metallic Transfer Foil Nature Colors. I pick the black foil sheet to create a major contrast with the bronze foil to enhance the distressed details.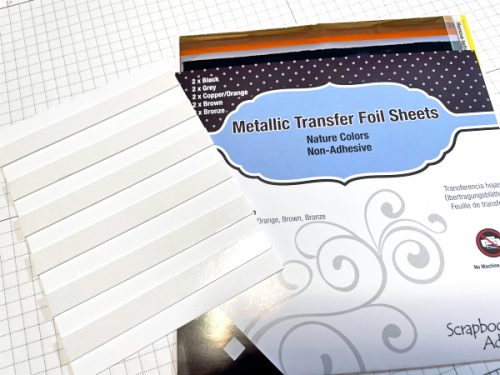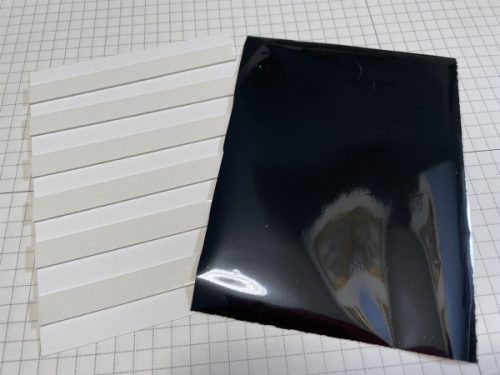 Wear Your Adhesive on the Outside Technique
This technique is to bring our adhesives out between the layers of paper to the front as customized embellishments in our projects. Not only do I do this, but I'd also like to share a unique way to apply the foil to my strips. To start, I wrinkle the black foil sheet with my hands. This creates a cracked and distressed design in the foil.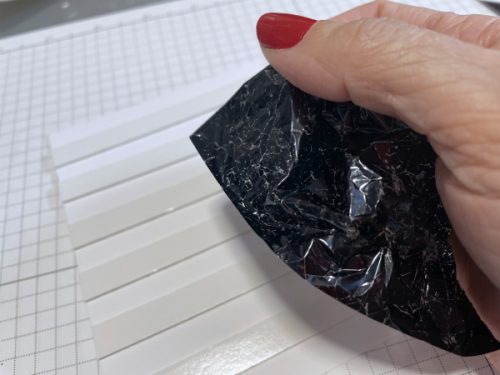 Next, I removed the top liner of the first strip, place the foil (color side UP) over the adhesive, and pressed it with my finger. This will transfer the color to the strip. Repeat this step to the rest of the strips until you get a distressed look on them.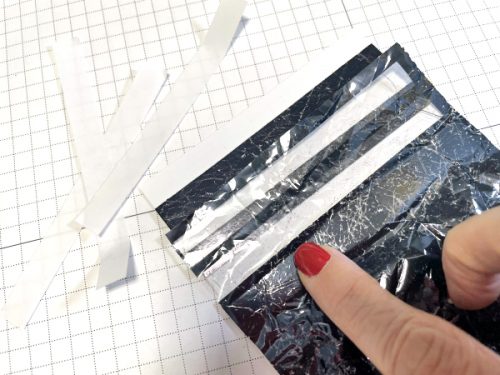 You will notice the distressed areas are exposed adhesive and need to be filled. So I bring in the bronze foil and simply press it into each strip to fill in those distressed areas with its color. SO EASY and wow, what a great design!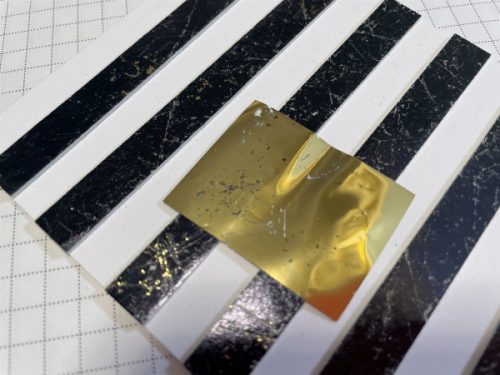 Assemble the card
With the E-Z Runner Grand Refillable Dispenser, I adhered the decorated layer over the card base.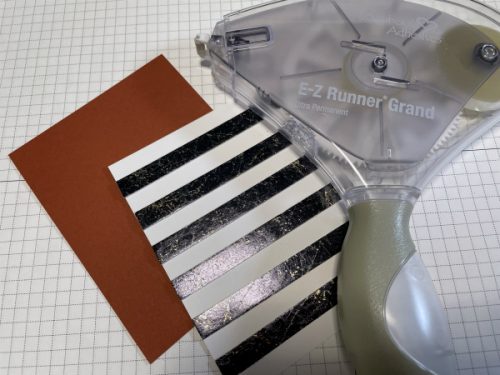 Using 3D Foam Squares White Mix, I placed the stamped image and sentiment over the card front. This lets me create differing heights and dimensions in my design.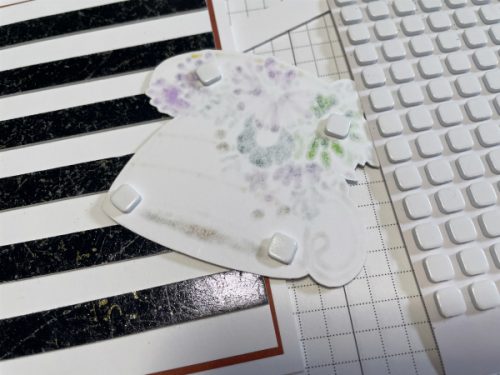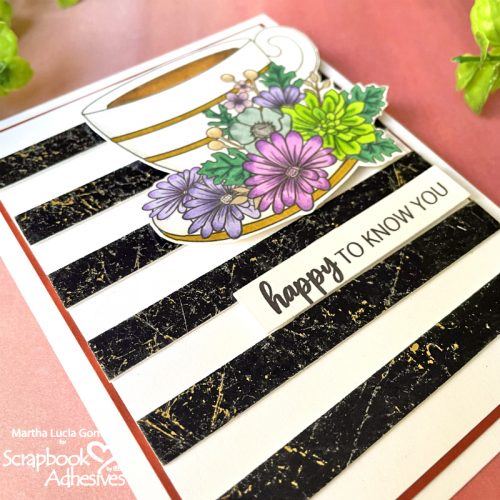 I hope you are inspired by this foiled background tutorial. Give this technique a try and create your own designs!
Happy creating!
Martha Lucia
Creative Time: 45 Minutes
Skill Level: Beginner
Materials Needed:
Scrapbook Adhesives by 3L®
Other
Stamps: Joy Clair Designs (Cup of Joy Digital Stamp); White Smooth Cardstock
Save to Pinterest!