Hi there, Martha Lucia here with you today with a quick and easy idea to create reusable place cards. This idea can be easily used in your holiday tables or for any occasion.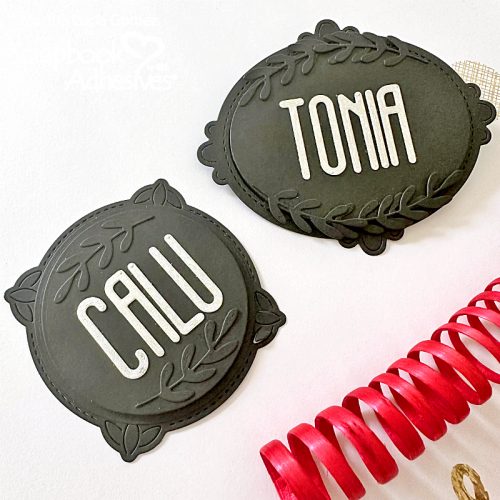 Make the Place Card Base
For these place card holders I'm going to be using frame dies. You can also use doily dies if you prefer it more detailed. You will need to grab a frame or doily die and two circles or ovals according to the design that you plan to create.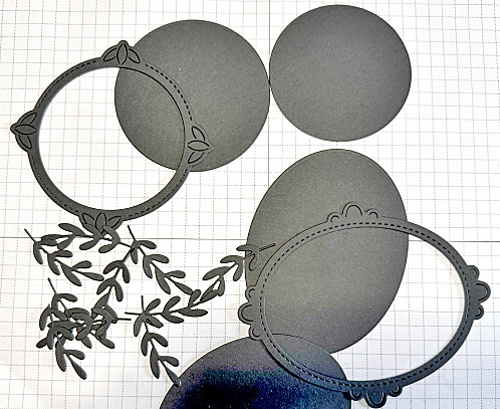 In my samples, I am using an oval design and a circle design. The two plain circles or ovals need to cover the free area or negative space of the frame and be a little smaller to decorate the inside part of the place card. In addition, you can die-cut some foliage to accent the place cards.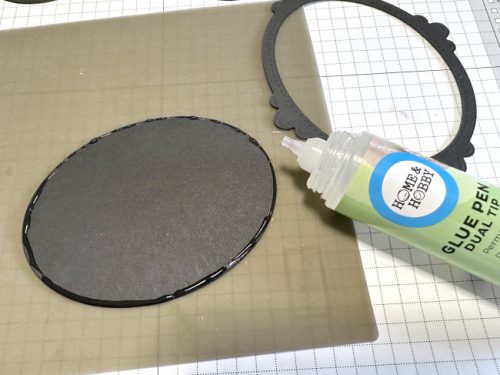 Adhere the large circle or oval behind the frame using the Dual Tip Glue Pen. It's dry clear and very fast.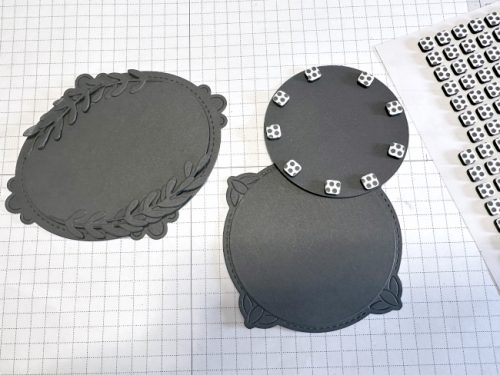 Take the small oval or circle and lift it up with 3D Foam Squares Black Mix for dimension. Then add the foliage with the Dual Tip Glue Pen.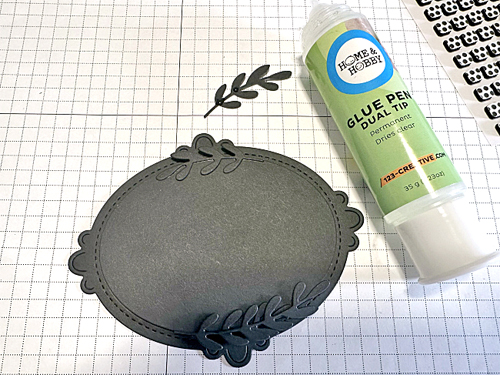 Create Reusable Letters
To personalize the place cards, die-cut letters to spell out your guests' names. The most important point is that you can make the letters changable so you have the flexibility to switch the names around.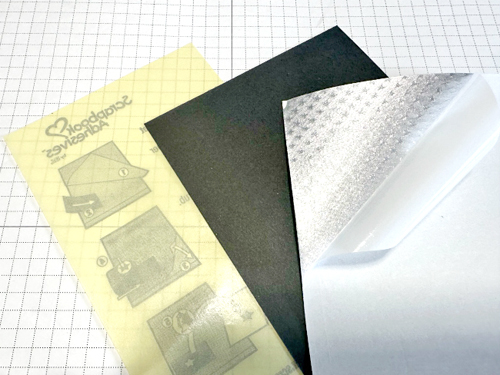 To make my letters. I used a sheet of Adhesive Sheets 4×6 inch. Simply pull back the yellow liner, place the foil paper facing up on top of the adhesive, cover the liner back on top of the paper and rub the adhesive to transfer it to the paper. Then, I removed the paper and adhere it to the black cardstock for support.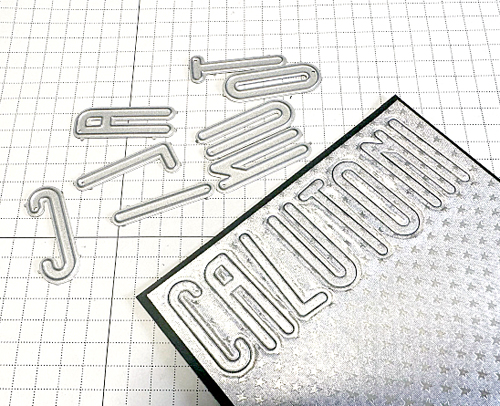 Place the letter dies on the foiled paper side and run it through the die-cutting machine 2-3 times. Gently remove the die-cut word.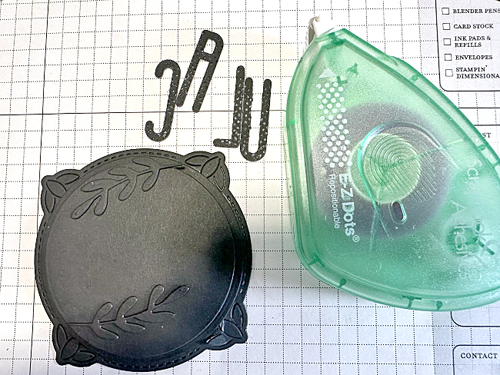 Now to spell out the guests' names. First, apply the letters with E-Z Dots® Repositionable Dots on the back and add them to the place card. They will be secured on your place cards. Then after the event, you can remove them and use them for another occasion or spell out a different name.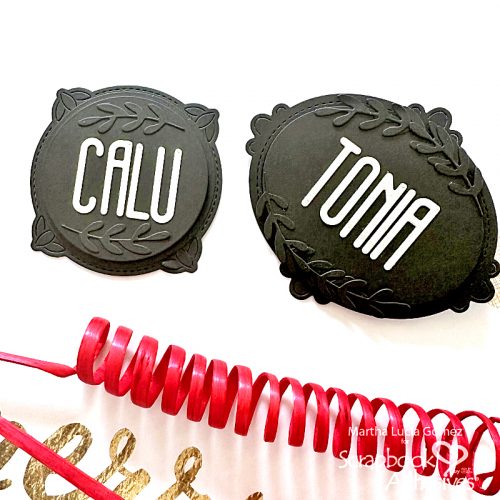 I hope you enjoyed this place card idea, and give it a try at your next event. Thanks for Visiting!
Creative Time: 40 mins
Skill Level: Intermediate
Materials Needed:
Scrapbook Adhesives by 3L®
Adhesive Sheets 4×6 inch
3D Foam Squares Black Mix.
E-Z Dots® Repositionable Dots
Home Hobby by 3L®
Dual Tip Glue Pen
Other: Craft Dies: Diamond Press; Foil Paper: Rinea; Die-Cutting Machine; Black Cardstock
Save to Pinterest!