Hello there, Martha Lucia here today! Today, I want to share a Petal Card Envelope. This is a different folding way that will make your cards really different.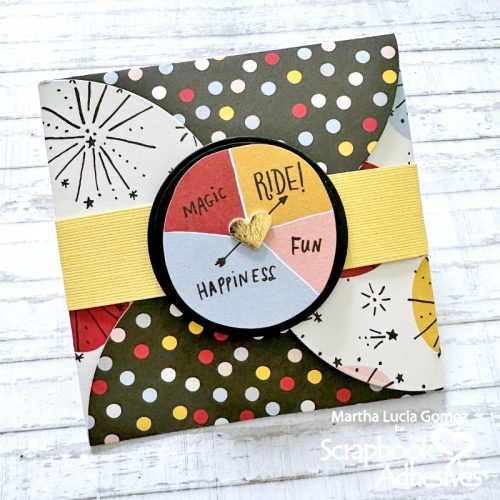 Inspiration Behind The Petal Card Envelope
If you have a lot of scrapbook paper and was not really sure what to do with it, the petal card envelope is a perfect solution! The process is so easy and you can use it for messages, gift cards, and tiny surprises or small gifts.
First, decide how big you want your card envelope. In my sample, I cut the circles with a large circle die. I die-cut four circles using double-sided patterned paper to alternate and coordinate the colors. Additionally, I folded each circle by the middle.
Assemble the Pieces
Start by putting all of the circles together so that the fold lines form the outline of a square. Pull the flap of each circle, and tuck it behind the one before it. As you do this, make sure to glue the flaps down so that the circles stay together. To paste the flaps of the circles, I used the Dual Tip Glue Pen.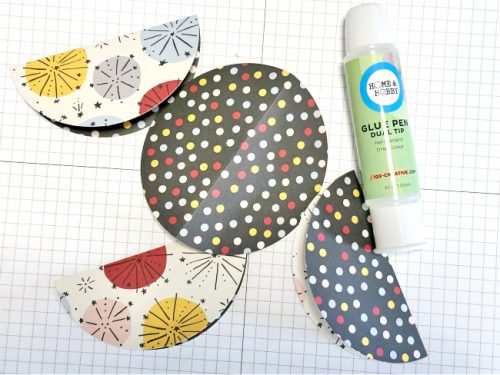 Time to Decorate
It is time to let your creative side run wild! For my petal card envelope, I used a square piece of cardstock and pieces from an ephemera kit. I adhered the square over the base, created with the circles, and the decorative heart using the Dual Tip Glue Pen. As a final touch, just close the petal card and secure it with a belly band. Attach another piece of ephemera to the center of the belly and decorate it with a tiny foiled heart.
To foil the heart, I used one of the small hearts included in the 3D Foam Hearts and a small piece of bronze foil from the Metallic Transfer Foil from the Nature Colors. Remember to face the foil color facing you to apply the foil to the heart.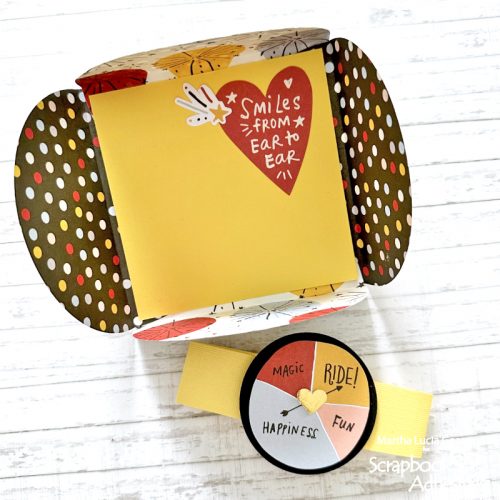 Thanks for Visiting!
Martha Lucia Gomez
Creative Time: 60 mins
Skill Level: Beginner
Materials Needed:
Scrapbook Adhesives by 3L®
3D Foam Hearts
Metallic Transfer Foil Sheets Nature Colors
Home Hobby by 3L®
Other: Papers, Stickers + Ephemera: Simple Stories (Say Cheese Main Street); Daffodil Cardstock; Large Circle Dies; Big Shot Die-Cutting Machine
Save to Pinterest!