Hello everyone!  It's Kelly Klapstein here today, and I'm going to show you how I made this beautiful bow on my Christmas card.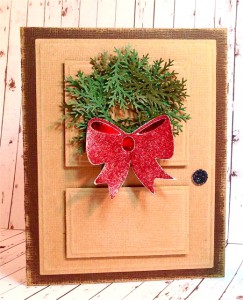 The bow is one of the many wonderful designer shapes included in the 3D Foam Christmas Mix, and the door on the card was created with Spellbinders dies and Core'dinations card stock.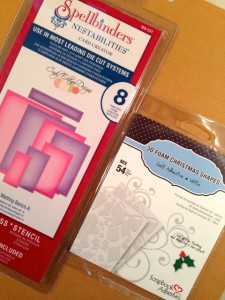 Here is a step-by-step tutorial that shows how I designed the card.
First, I cut out the pieces of the door and adhered the largest piece to the card base using my  E-Z Dots® Permanent Refillable adhesive.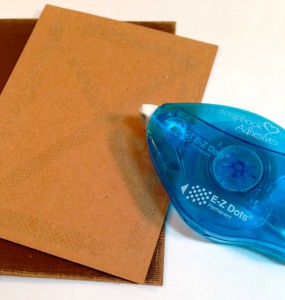 I adhered the smaller door layers using Crafty Foam Tape.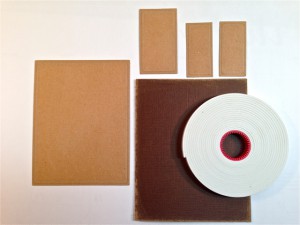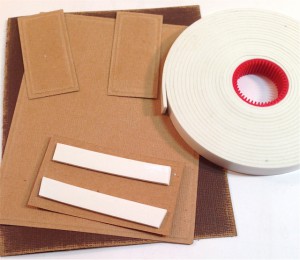 The Crafty Foam Tape gives the door a dimensional appearance.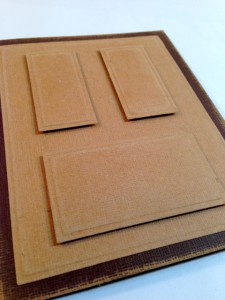 To create the wreath, I punched out branches from two shades of green card stock.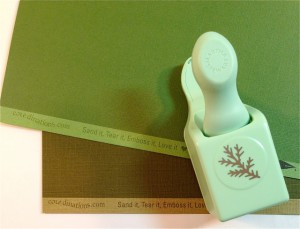 Then I cut out a wreath base freehand with a hole in the centre, and used Dodz Adhesive Dots to adhere the branches.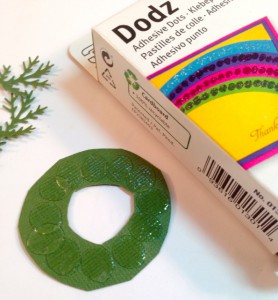 I put more Dodz Adhesive Dots on the back of the wreath to make it fuller and bigger.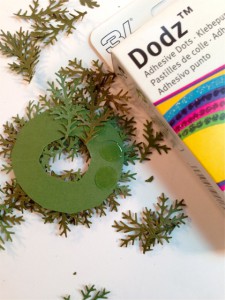 To create the bow, I used both Zoom! glitter paper and Wow! Fab Foil in red.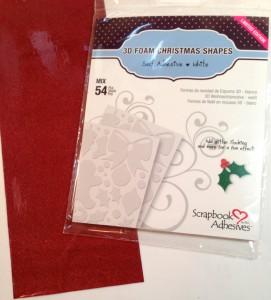 First I took off the largest part of the bow protective backing and pressed down the red glitter paper.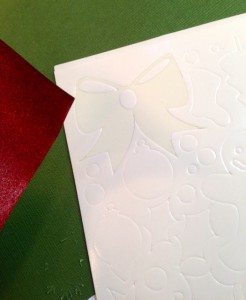 Then I peeled off the remaining 3 pieces of bow protective backing and added my red foil.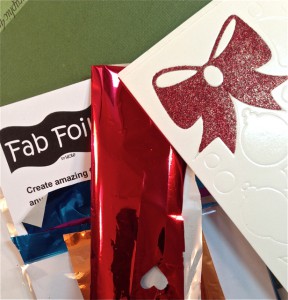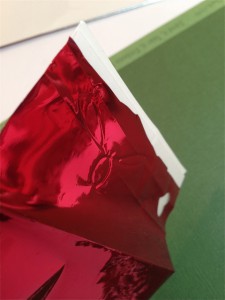 I love the effect of the foil and glitter together on the bow!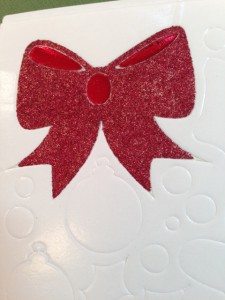 I adhered the bow onto the wreath which was adhered onto my door with Dodz Adhesive Dots.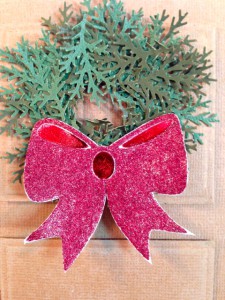 Of course my door needed a door handle, so I added black glitter to a foam circle from the 3D Foam Christmas Shapes.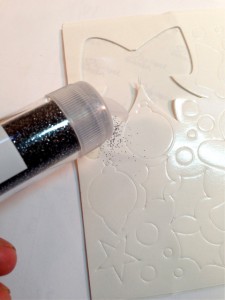 And I even saved the white bow peeled off backing to use on another project!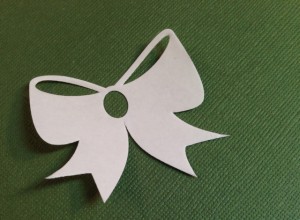 The Crafty Foam Tape and the Designer Foam Shapes work so well on cards that I can send in the mail because they aren't too bulky but still have 3D elements.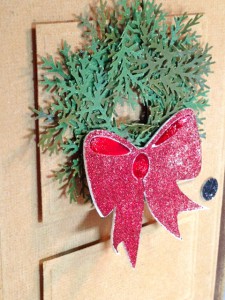 I hope you are enjoying making some Christmas cards as much as I am!
Happy Crafting!
Kelly Klapstein (aka KellyCreates)
ADHESIVES:
Crafty Foam Tape
E-Z Dots Permanent
3D Foam Christmas Shapes
Dodz Adhesive Dots Small
Dodz Adhesive Dots Medium
SUPPLIES:  Core'dinations Colorcore Cardstock; Spellbinders dies and Grand Calibur; EK Success/Martha Stewart punch and glitter; Zoom! Glitter paper; Foil.
Save