Birgit Koopsen shares a fabulous tutorial to create beautiful texture with Adhesive Sheets by Scrapbook Adhesives by 3L® and embossing powder!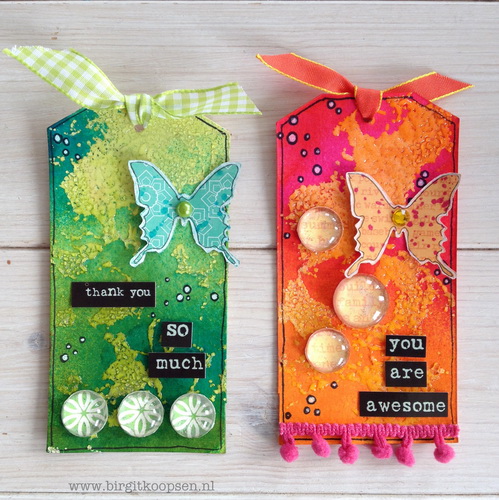 To create the background of these tags I used Adhesive Sheets and Ultra High Embossing Powder. The clear embossing powder creates a resist revealing the color that is underneath, which makes the embossed parts really stand out after spraying with darker colors.
Create Texture with Embossing Powder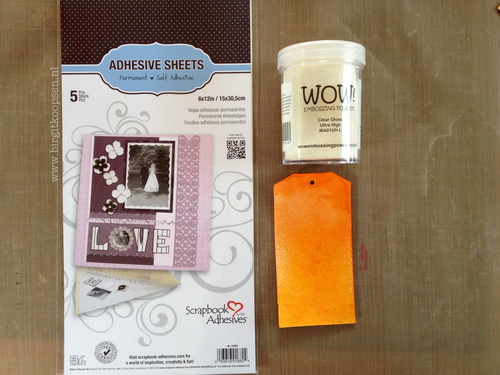 Start with a tag sprayed with 1 or 2 not-too-dark colors. Make sure the tag is really dry.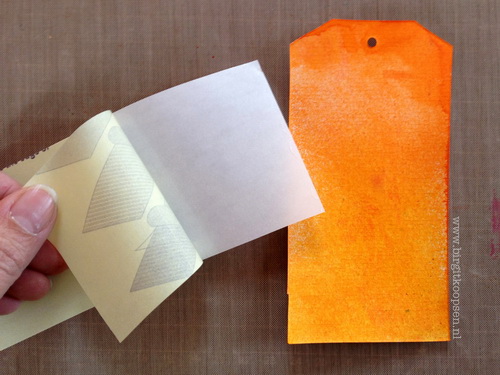 Take (part of) an Adhesive Sheet, peel of the yellow liner sheet and randomly apply the adhesive to the tag. Go on until you have the desired amount of adhesive on the tag. The adhesive is clear and permanent.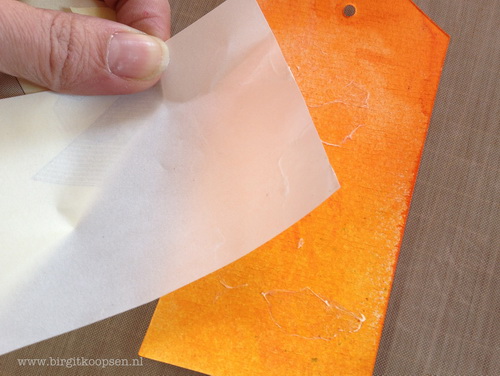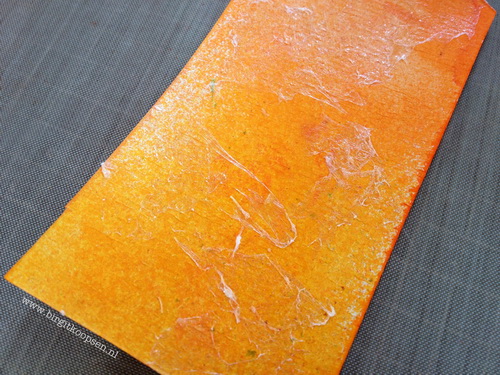 Cover the tag with Clear Ultra High Embossing Powder and tap off the excess.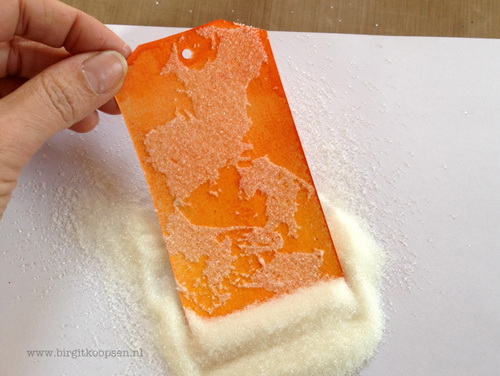 Heat it with a heat tool until the embossing powder starts to melt and turns clear.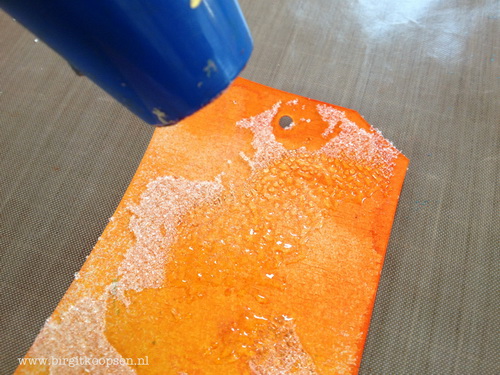 Spray 1 or 2 darker colors right on top. Take off the excess paint with a paper towel. The spray will not stick to the embossed parts and the lighter color underneath will be revealed.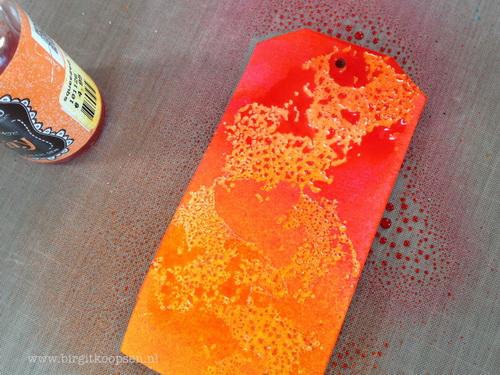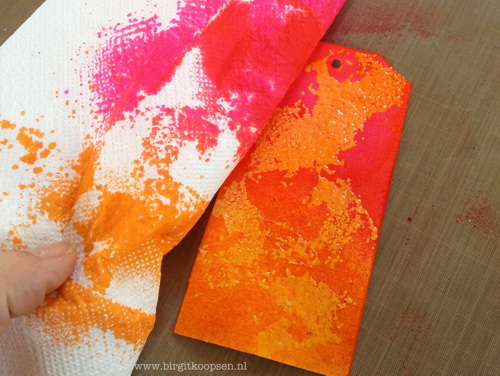 Of course this Wear Your Adhesive on the Outside technique is also perfect to create texture on any other project like cards, scrapbook pages, art journals and canvas.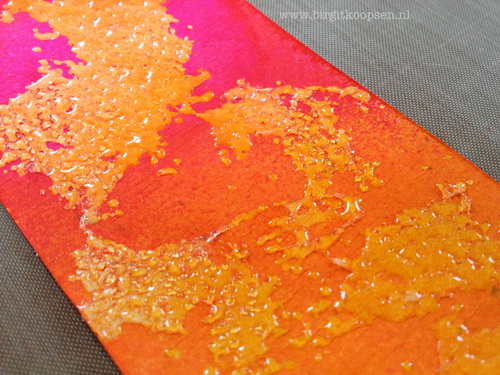 Finish the Tag
Use an Adhesive Sheet to cover the back of some clear glass pebbles. Apply the pebbles to patterned paper and cut them out. Put them on another Adhesive Sheet to create sticker pebbles that can be applied to the tag.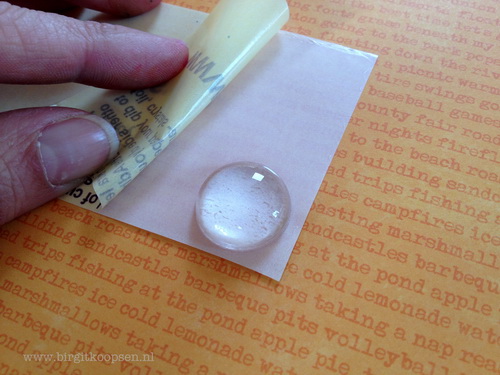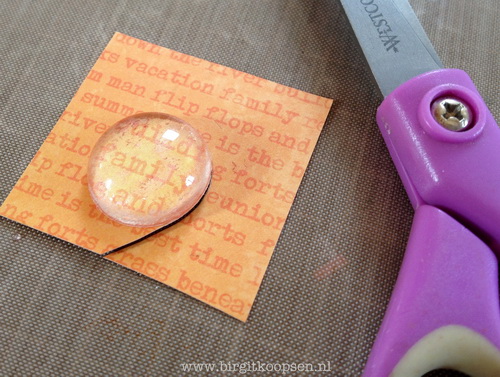 Die cut butterflies, outline them with a black and a white pen and apply them to the tag using Adhesive Dots Medium. Add ribbon and word stickers. The pom pom ribbon was applied with a strip of Crafty Power Tape, folded length wise.
Finished Tags with Texture
Pin it!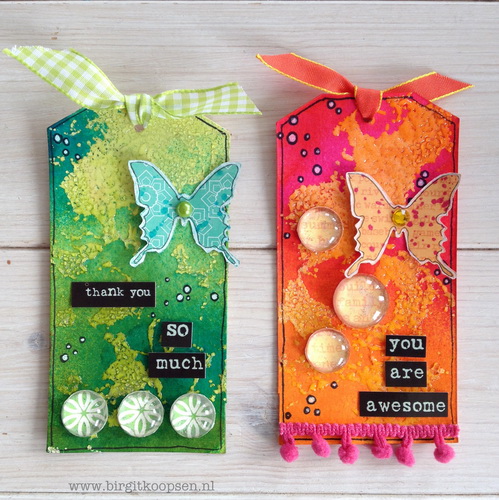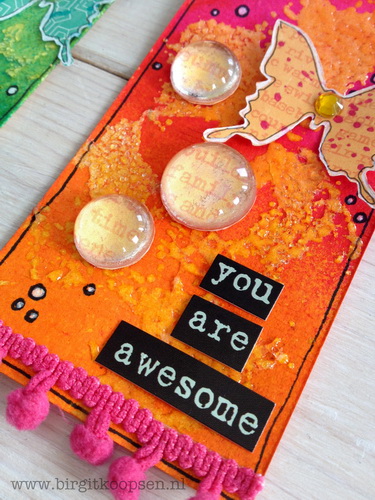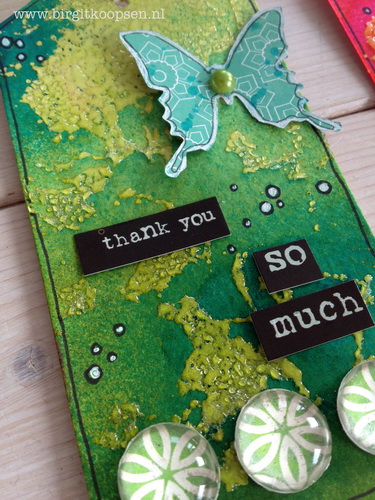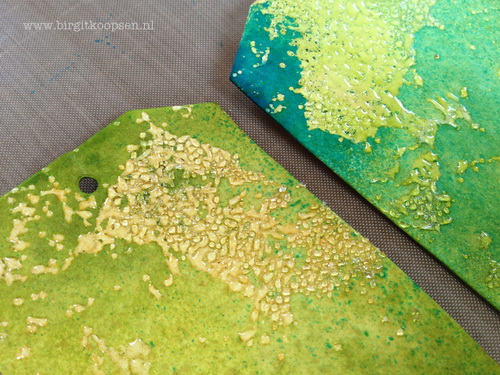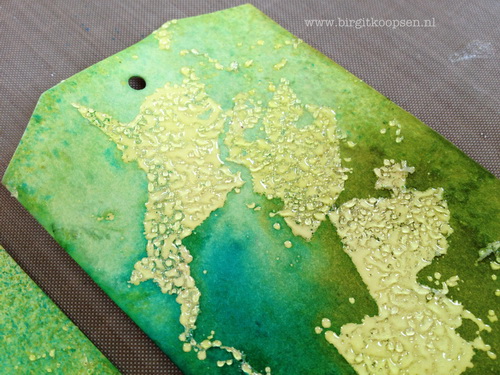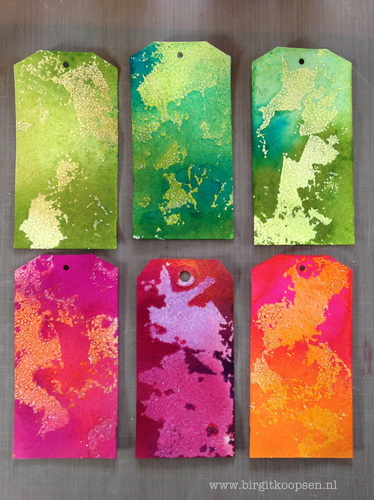 Thank you for stopping by and happy crafting!
Adhesive Sheets 4×6″
Adhesive Dots Medium
Crafty Power Tape
Other Supplies:
Spray paints: Tattered Angels and Ranger Ink, Embossing Powder: WOW! Embossing Powder, Butterfly die, Pebbles and word stickers: Prima Marketing Inc., Patterned paper: Jillibean Soup
See Beth Pingry's Artsy Tags, inspired by Birgit's tutorial!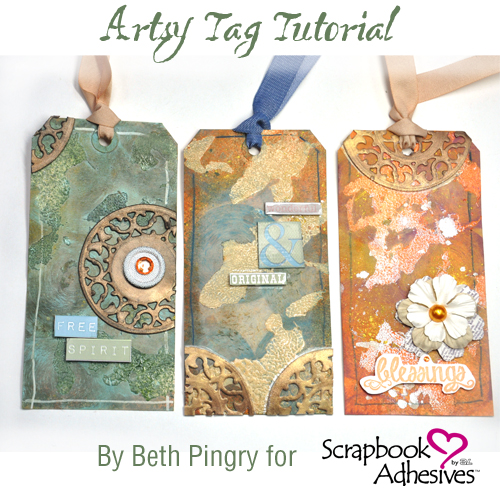 And check out Christine Meyer's video tutorial for texture on a scrapbook page: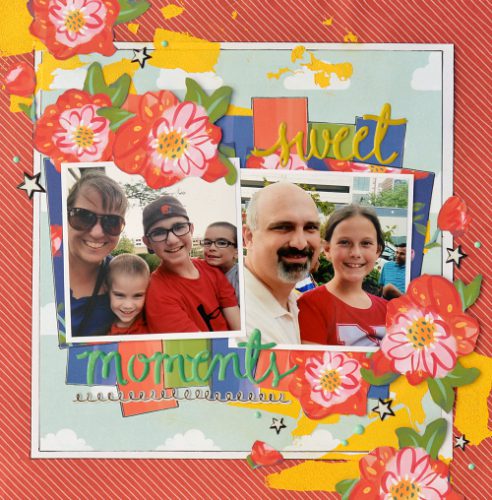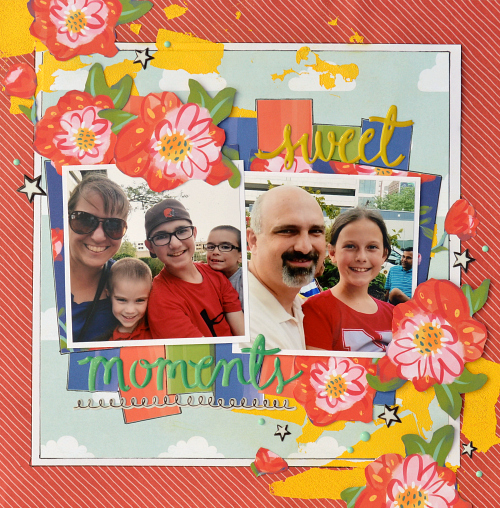 Let's Connect!