Happy Halloween everyone!  It's Kelly here today to share a fun, simple technique to create your own spider web.  I love doing Halloween layouts and thought it was time to put together an album for all of my Halloween pages.  So I decided to make a 'cover page' for this scrapbook, and here it is: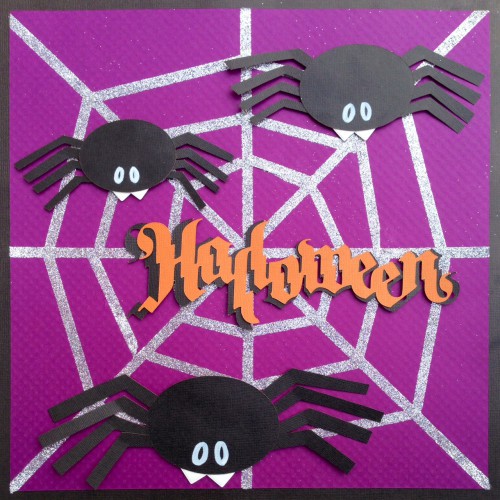 If you've seen any of our "Wear Your Adhesives On the Outside" blog posts, then you know that Crafty Power Tape is great for glitter…and with that in mind, I designed this spider web: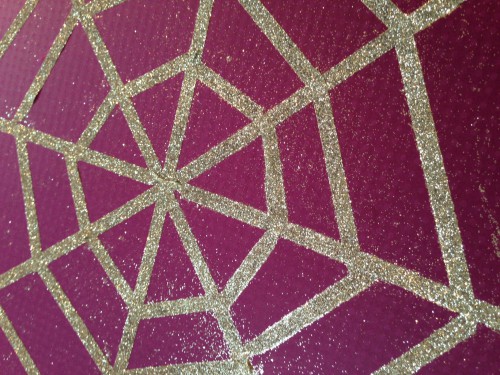 I started with a piece of cardstock that I cut down to 11″ x 11″ and used the handy Crafty Power Tape dispenser to cut off strips. I honestly didn't measure anything and just kept placing down strips quickly.  For more 'exact' web lines, I recommend drawing your web with a pencil first.  But I'm not really the 'exact' crafter! ha ha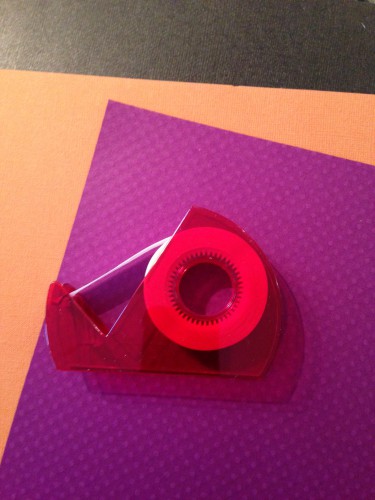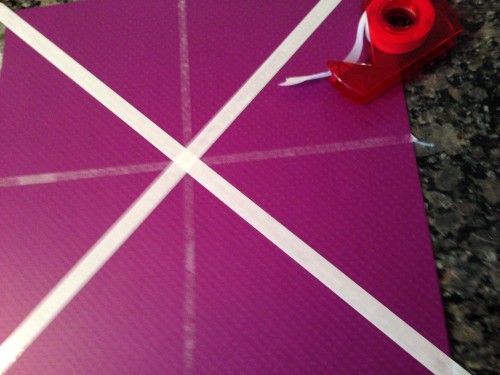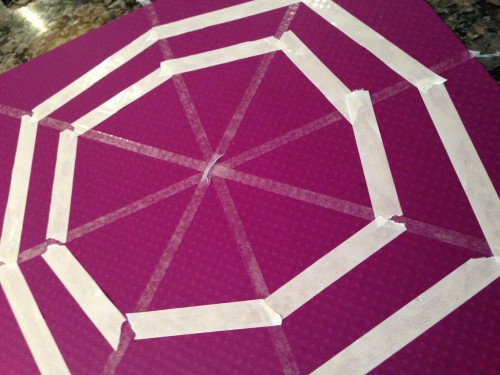 I took off the adhesive backing strips as I went along and was careful that  they didn't overlap each other.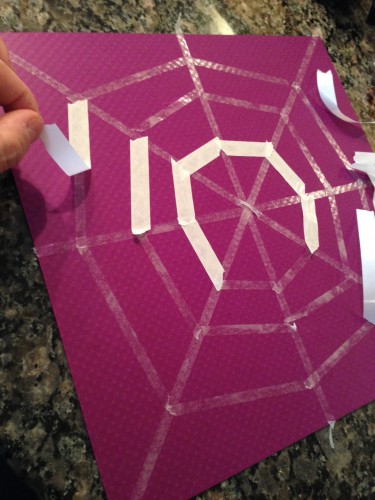 Finally, I dumped silver glitter all over.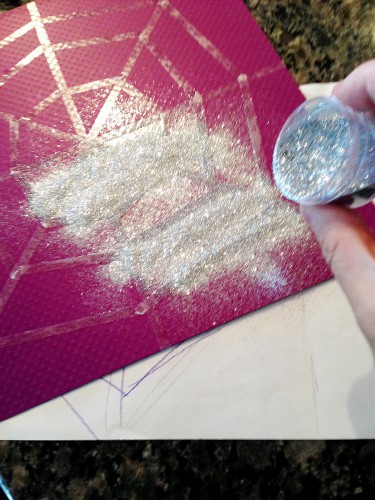 One quick way to get rid of excess glitter is to swipe it away with a Swiffer cloth.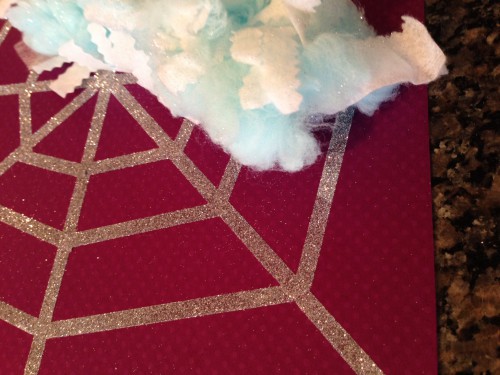 For the spiders, I cut the ovals using my digital cutting machine and then freehand cut the legs. The legs are adhered on the back with Dodz™ Small.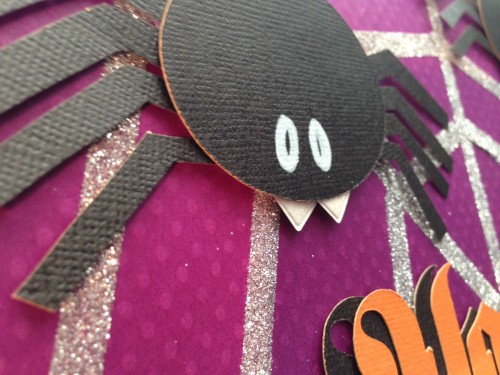 Their fangs are actually Creative Photo Corners!  It's hard to see but those little fangs are really sparkly and cute!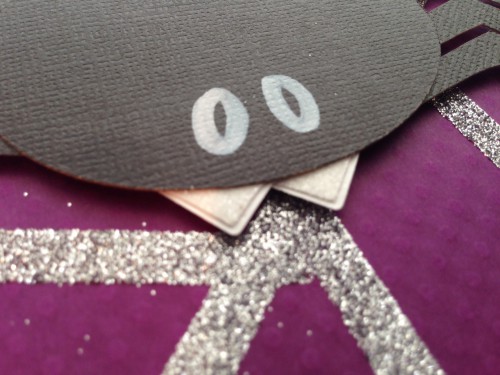 I placed two white Creative Photo Corners upside down and underneath the spider so the sticky triangular point was exposed.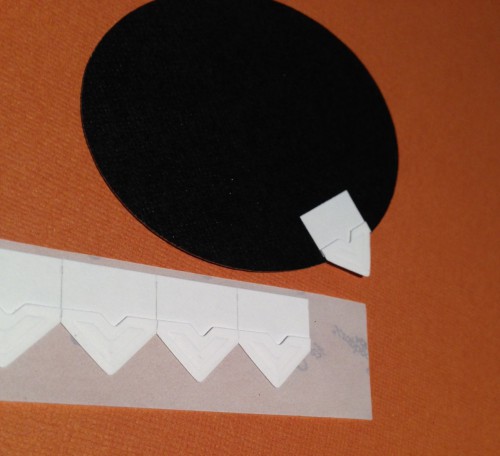 Then I sprinkled those fangs with clear glitter.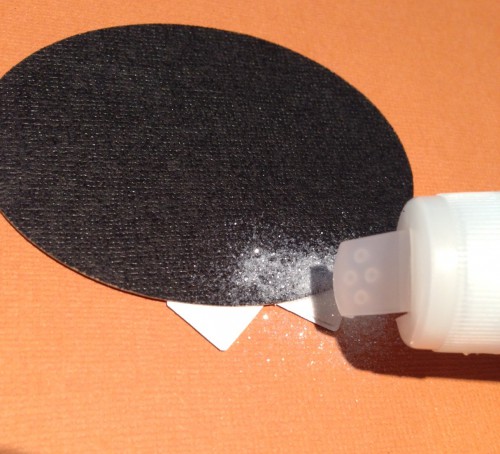 I adhered the spiders to the web with black Crafty Foam Tape. Did you know Crafty Foam Tape comes in black? It's perfect for working with darker colours like I used here.

I also adhered my "Halloween" title with black Crafty Foam Tape.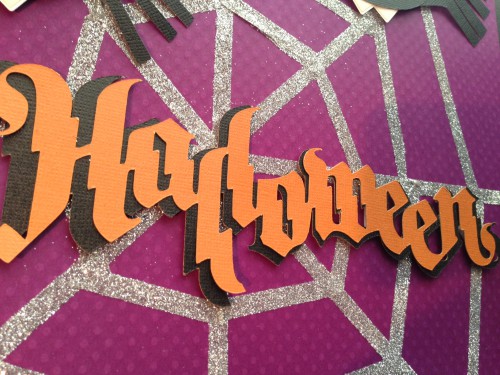 Now I'm excited to put this cover page into my Halloween album and start filling it up with layouts from the past 19 years!
Happy Crafting!
ADHESIVES:  Crafty Foam Tape, Adhesive Dots Small, Crafty Power Tape, Creative Photo Corners White
SUPPLIES: Bazzill Basics Paper; Brother ScanNCut; Clearsnap glitter; Faber-Castell pen.
Visit our Website and Blog!
Sign up for our Newsletter so you never miss a contest or giveaway!