Hi There,
it's Stephanie here today and I want to show you a Happy New Year Tag I made using some beautiful 3D Foam Trees.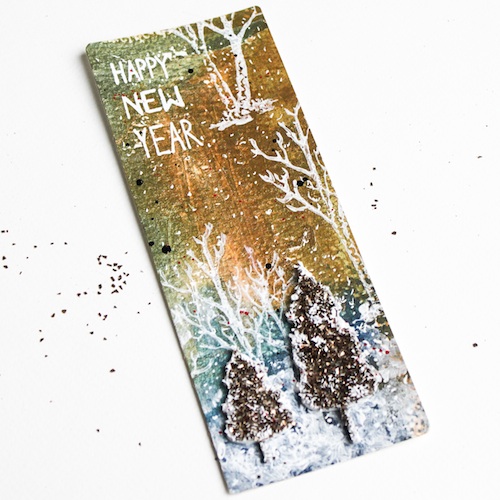 The background is just a leftover from an other project. It's a painted background on which I stamped with white paint. To make it very special I added some 3D Foam Trees.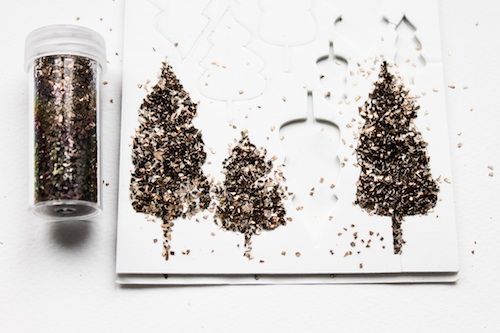 I used some chunky glitter in a golden-brown color and added it to the 3D Foam Trees. It's chunky glitter but it adhere very well.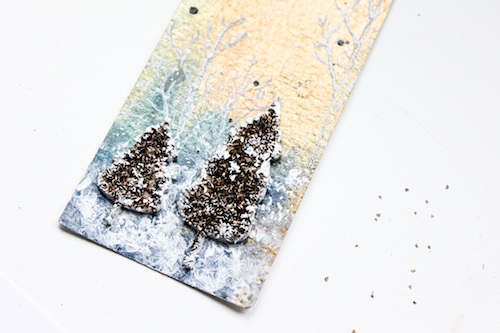 Then I added a bit of white acrylic paint to give them a snowy look.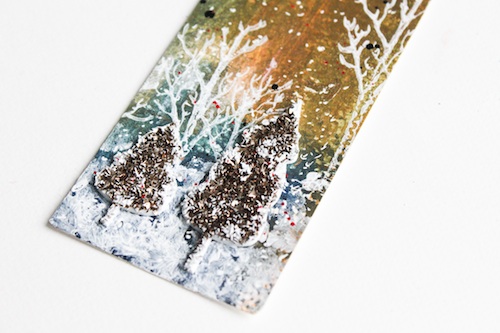 Some sprinkles with red paint, some white at the bottom and a handwritten Happy New Year sentiment with a white pen, that's it.

Thanks for visiting today! I wish you a Happy New Year!
Stephanie 🙂
Supplies:
Inka Gold from Viva Decor
White, Red, Black Acrylic Paint
Chunky Glitter