Hello there,
It's Stephanie here today and I  created a banner with fabric die cutting, stitching and adhesives.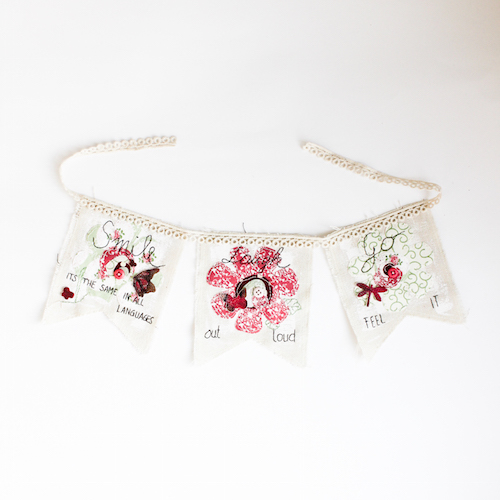 My base is canvas pennants, I used the three and lace ribbons to create a spring pennant chain.
And here is the tutorial for you how I made it.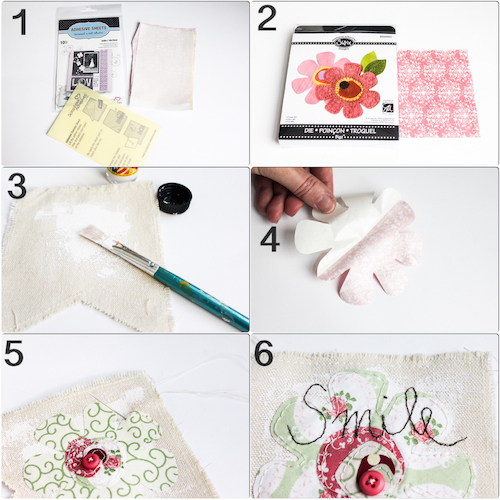 1) First choose different fabrics and adhere each of them on a Adhesives Sheet 4×6″.
2) Then use your die cut machine to cut out three flowers.
3) I decided to add a bit of textile paint onto the pennants to give them a bit of shabby chic. It's your choice to do this.
4) Then adhere the flower onto the pennant.
5) Add a stitching outline around the flower and also on the middle points. Add a knob.
6) Add some stitching words, phrases.
7) Use 3D Foam Designer Shapes and add Embossing Powder on it. I chose 3D Foam Butterflies and added red, brown and black embossing powder on it. Heat it and let them melt.
8) Find some nice places and add the butterflies here and there.
9) and 10) Use the Premium Double-Sided Tape 1/8″ to add a piece of lace or ribbon to hang it on your wall or door.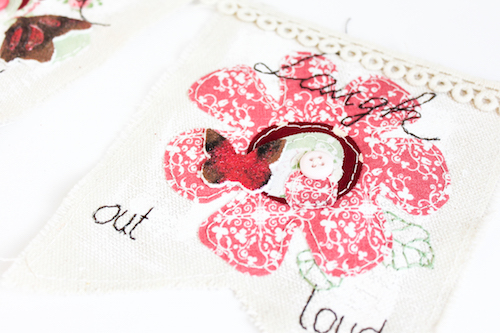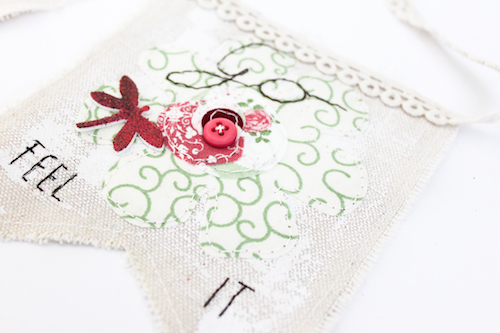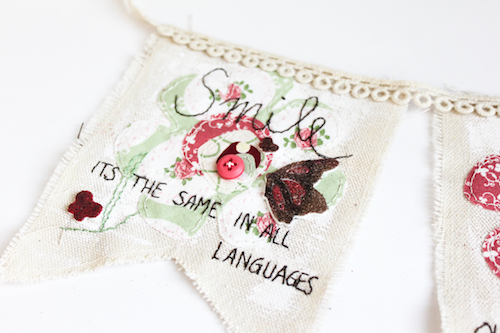 Thanks for visiting! Have a nice day!
Stephanie 🙂
Supplies from Scrapbook Adhesives by 3L®
WOW Embossing Powder
Knobs from Craft Asylum
Fabric from Tilda
Quilt Yarn
Textile Paint white
Big Shot from Sizzix
Bigz Die Flower 4 from Sizzix