Hello! AJ here with a fun trick to share.  I have been currently using glittered card stock as embellishments lately, and thought it might be easy to create my own.

My daughters teacher just had a baby, and I have been itching to use this set for a baby card!  I decided since the focal panel is cleaner, I would add a pop of glittered card stock to the edge to jazz it up a bit.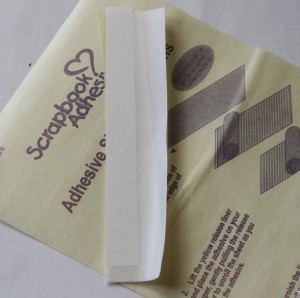 To make your own glittered card stock, start with Adhesive Sheets.  Here, I am showing the 6 X 12 size. I have already adhered a piece of white card stock to the Adhesive Sheet, I just need to pull away the backing and cover with glitter.  You can do this with any color card stock and any color glitter.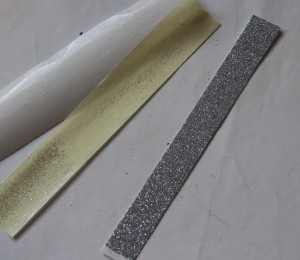 Here I have my glittered piece of card stock- You could also do a full sheet and trim off pieces to size as you need, I was using up a scrap size left over. 😉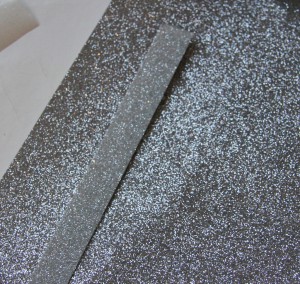 And here's a piece of glittered card stock Ive been hoarding for while for comparison. I'm more than happy with mine, and depending on what glitter you have on hand, it will all vary.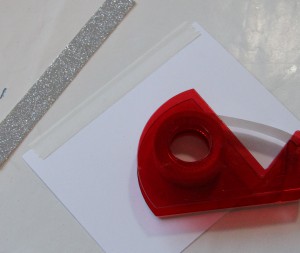 To adhere your glittered card stock piece, I used Crafty Power tape.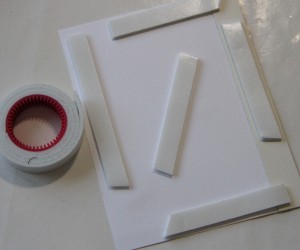 I then popped the whole panel up with Crafty Foam Tape.
enjoy!!
🙂 AJ
Scrapbook Adhesives by 3L® products used:  Adhesive Sheets;  Crafty Foam Tape; Crafty Power tape.
Stamps- Avery Elle, Zig Clean Color Real Brush markers, Zig Wink of Stella pen in Clear, Black ink, card stock, glitter.