Hi, it's Beth, I'm celebrating the beginning of the Fall season with relieve from the hot temps and the pretty colors in the trees. As a runner, I appreciate both of these seasonal changes!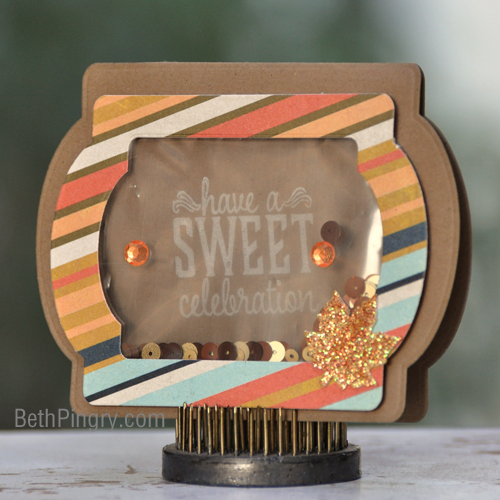 For today I created a window shaker card, which allows you to see the inside greeting, without sacrificing the chance to bling it up a little.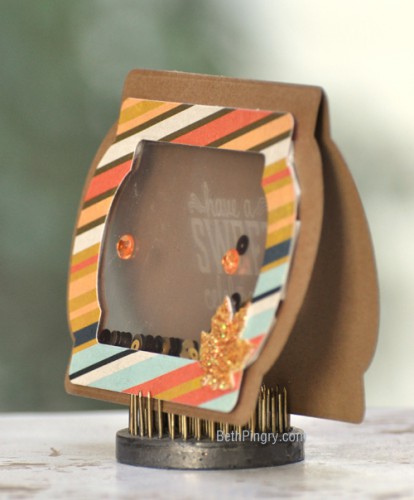 I die cut the shaped card, then die cut the window opening. Using 2 dies as a frame, I cut the striped paper. I used a plastic bag to create both sides of the window – that was die cut as well.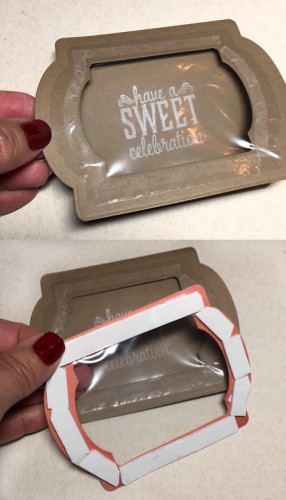 I attached a piece of plastic to the card and the frame with Premium Double Sided Tape 1/8″, added the bling to the card piece, then placed my sequins. I used Crafty Foam Tape on the striped frame to create some depth, then adhered the pieces together to seal the sequins inside.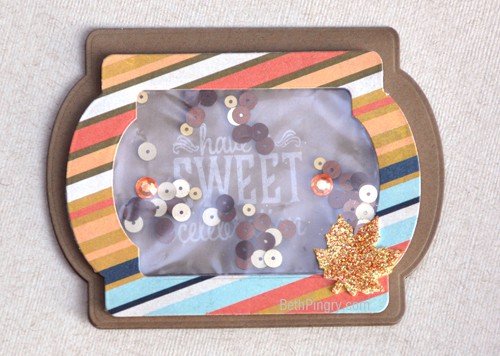 Lastly, I added glitter to 3D Foam Leaves for the front of the card.
Thanks for visiting,
Beth Pingry
Supplies: