Hi everyone! It's Lisa back with another mixed media piece today and I had such a good time creating this one…it just flowed. I LOVE when that happens.  Here's what I created: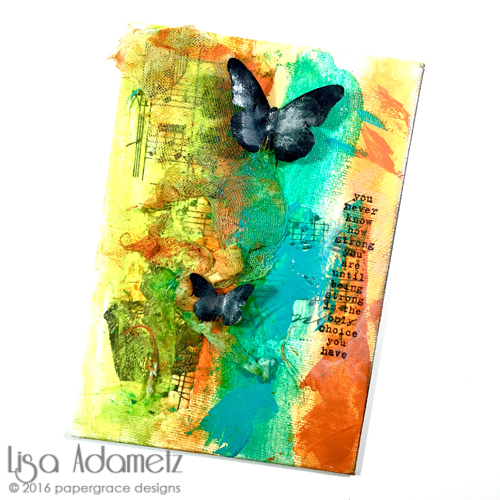 Fun, isn't it? And (as usual for me) it's not that hard to create. The finished piece is a 5″ x 7″ flat panel canvas. So it's perfect for gift giving.
Start by using Art Medium to adhere pieces of torn tissue paper randomly to the canvas.  Make sure that the pieces are dry before moving on.
Once the medium is dry then you may begin adding the acrylic paints of your choice. This part is entirely subjective. What I find appealing YOU may not. 😉 I used a teal, lime, and orange.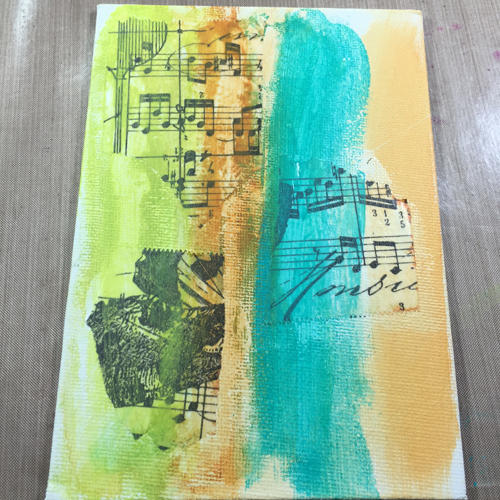 Then I added some Gauze and stuck in place with more Art Medium. Once dry, I applied more paint on top of the gauze and on the canvas. I used a spatula adding the paint this time to create more depth and deeper color.
(In the photo below the medium is not dry so it still appears white, once it dries it is transparent and blends in.)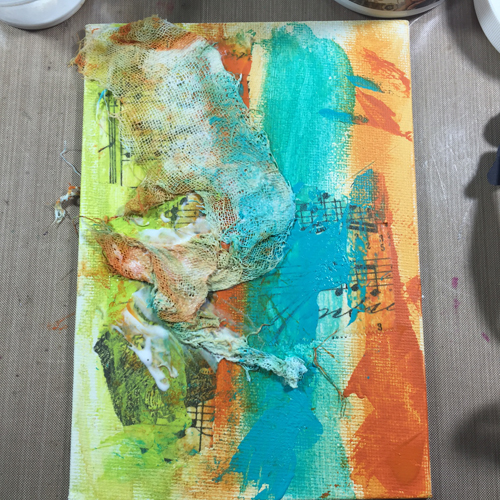 I had some die-cut butterflies.
Then add a small square from the 3D Foam Squares – Black, Mix to the back of each butterfly and slightly curve the wings to make them look more dimensional.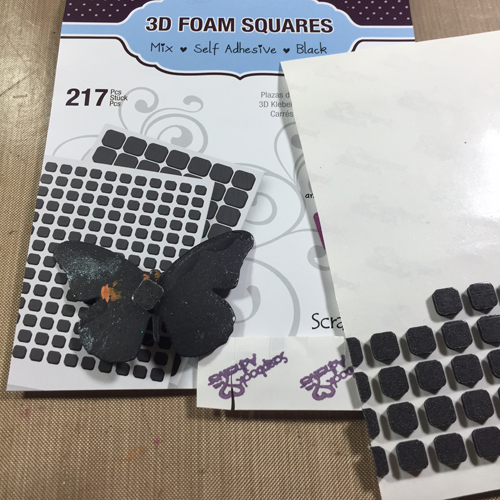 (The shimmer of the Silver Pigment Powder really shows in this photo!)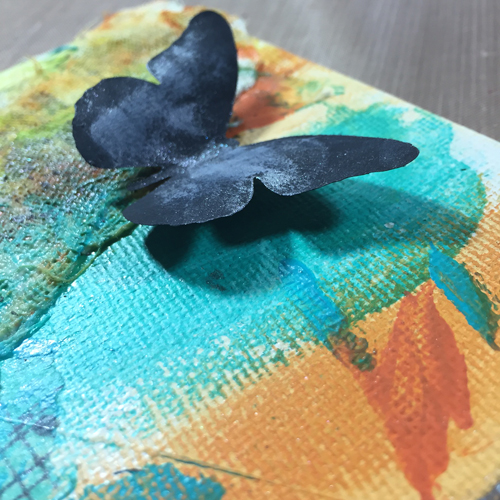 Lastly stamp a selected sentiment. Using an archival ink is preferable.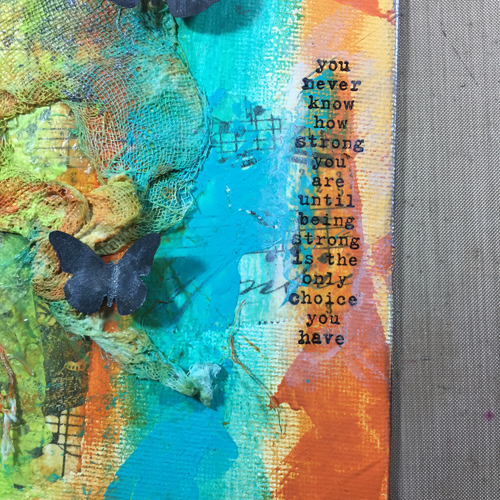 I added a touch of a white pigment pen around the sentiment to help highlight it. Using your finger with this type of pen is super easy. A watered down white acrylic paint (or Gesso) is an alternative if you don't have this type of pen.
And here's a little close-up of the where the gauze is so you can see all the texture it has: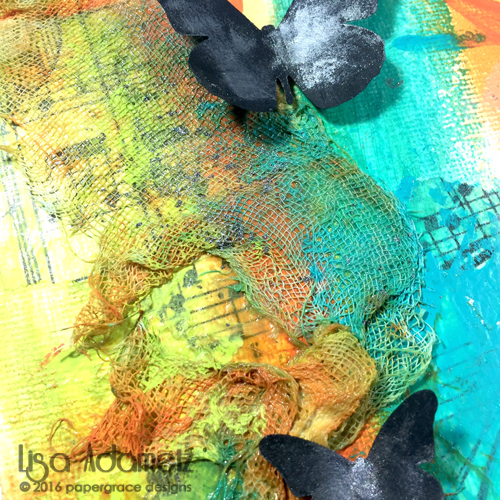 I hope you enjoyed the tutorial today and how to use some of the new products that will be coming soon.
Scrapbook Adhesives by 3L® Products:
Other products used:
Golden Acrylics
Ranger Jet Black Archival Ink
Donna Downey Stamp
White Pigment Pen
Spellbinders Paper Arts Die – Cascading Butterflies
Paintbrushes
5″ x 7″ flat panel canvas (Artist's Loft)
Art Medium
Gauze
Pigment Powder Silver