Hi There,
it's Stephanie here today and I want to show you a white Birthday Rose using ribbons and Adhesives.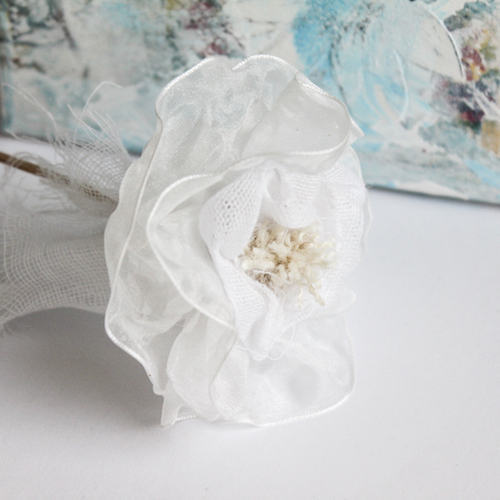 It was one of those situations where you quickly need a flower and as it will not wither, I have picked some ribbons.
Here is my tutorial for you.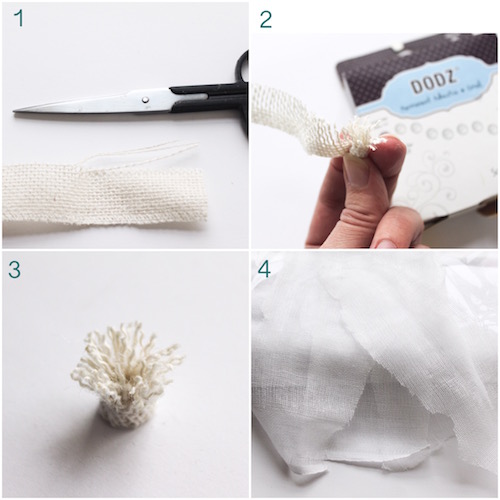 1) Use the white burlap, cut a small stripe and remove some threads.
2) Rolle up the ribbon and used DODZ Adhesive Dots Small to adhere it in the middle and at the end.
3) This will be the inner part of the flower.
4) Prepare some stripes of Gauze or cheesecloth.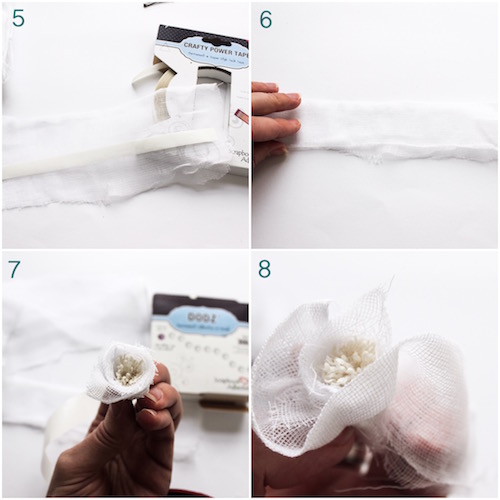 5) Make the gauze more handly and a bit bigger by turning once. Use the Crafty Power Tape and apply a stripe in the middle.
6) Then turn it once.
7) Use again the DODZ Adhesive Dots Small to adhere it by rolling up the gauze around the inner piece. The first stripe of gauze use with the frayed upward.
8) Roll up the second stripe of gauze with the folded site up. Also use the DODZ Adhesive Dots Small here and there to adhere it.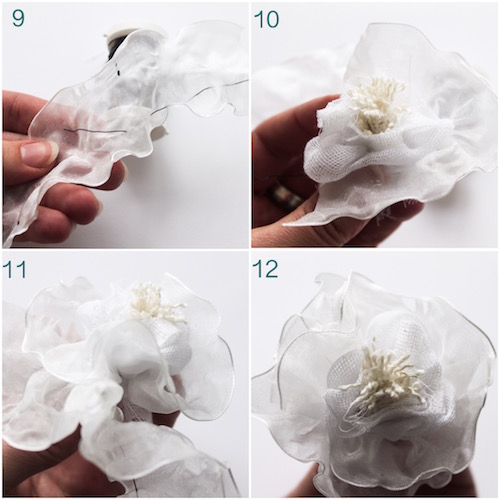 9) To make it strong use some thin wire. First heat the white organza, then thread the wire through the fabric ribbon.
10) Again roll it up around the inner flower. Bend the wire ends together.
11) I used a second ribbon to make my rose bigger.
12) This it what it looks now.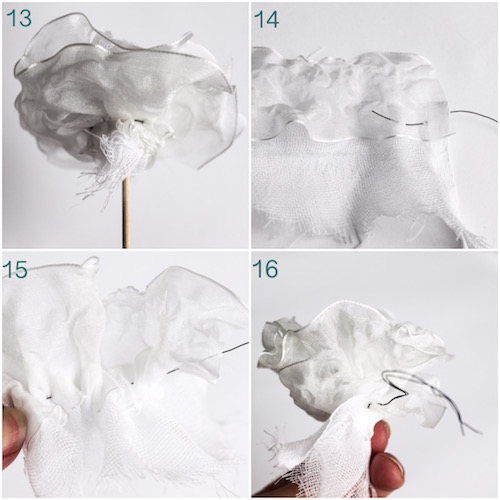 13) Use a wooden skewer as a stem. Push it carefully through the ribbons.
14) Now you can cover up the lower part of the rose by another ribbon. I used a stripe of burlap and Gauze together by threading the wire.
15) Pull the ends together.
16) Lay it around the stem and bend the wire ends together. The drooping ends of the gauze are the leaves.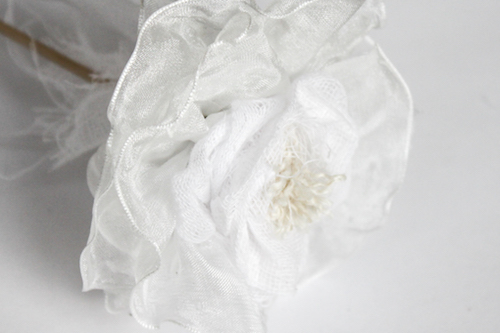 Now it's up to you to color the rose, I decided to let it naturally.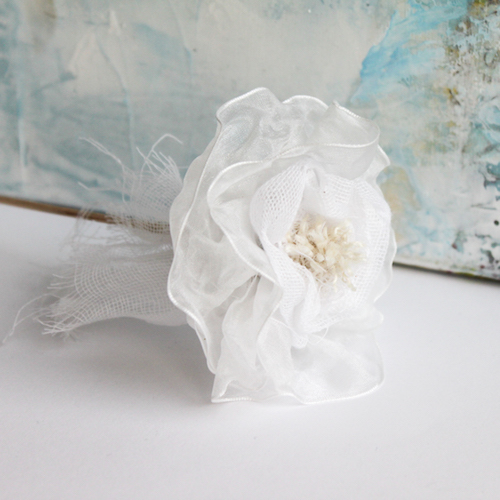 I can't tell you how much I love this cute Rose. It's not easy to give it away. 😉
It was a fun project and I enjoyed every minute on it.
Thanks for visiting us today!
Have a nice day!
Stephanie 🙂
Supplies from Scrapbook Adhesives by 3L®
Save