Hello, it's Michele here with a layered, lacy Valentine heart shaped shaker card! Love is in the air and shades of pink and red are everywhere! (Who knew I was a poet?) I also have a few step by step photos down below to show how I created the shaker heart.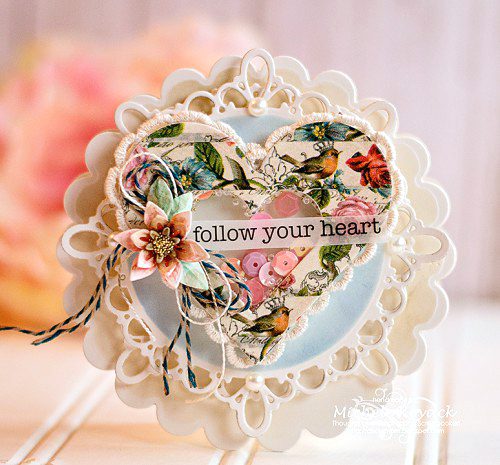 A few extra touches to make the card extra special…..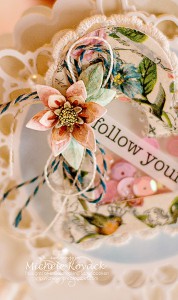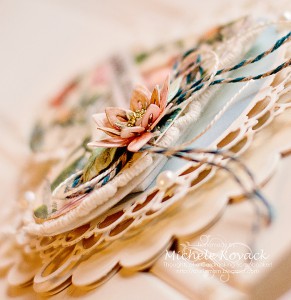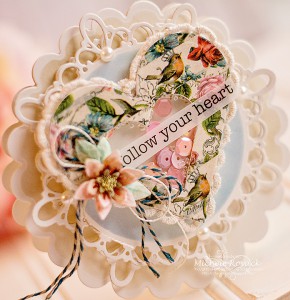 Making the Heart Shape
Layer this gorgeous floral washi tape over a scrap piece of card stock.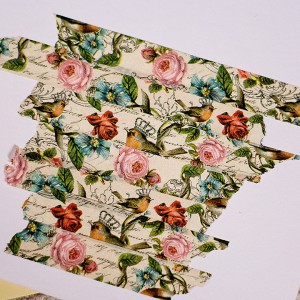 Use 2 heart shaped dies and nest them like this to make a cut out in the center.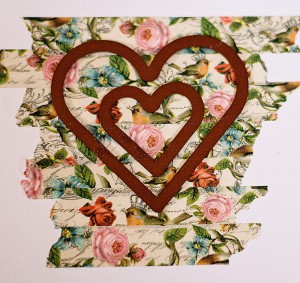 For texture, adhere a piece of acetate and lace trim to the edge of the heart.
TIP: I used clothespins to hold the lace in place until the glue from the Dual Tip Glue Pen dried.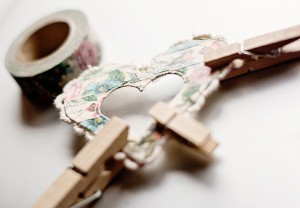 Making the Shaker
Then flip it over to the backside and fill the center with sequins, micro beads and glass seed beads.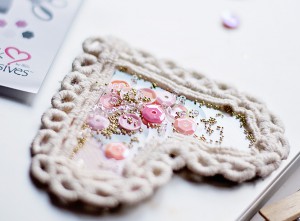 Using my 3D Foam Creative Sheets, die cut the same heart design as above with the washi tape.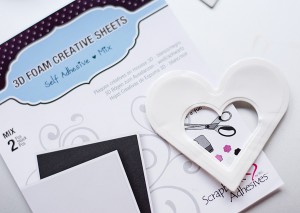 Now place it on the back of the heart, cut one more heart out of acetate and position that directly over the foam heart. It is difficult to see in the picture, but this seals it up, so the beads don't fall out!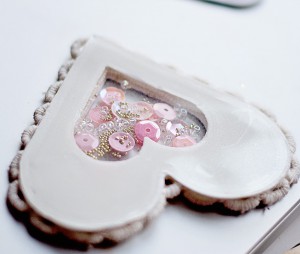 I use blue twine, but don't want it to be bright white, so it is aged it a bit with some walnut ink. If the color is too dark you can rinse it under a bit of water or pat it with a tissue to absorb some of the ink.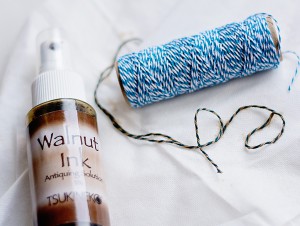 Next the card is finished with a sentiment, a water colored flower, and a few pearls. Adhere these with Adhesive Dots Small. Layer the heart and lacy die cuts beneath it with Crafty Foam Tape White.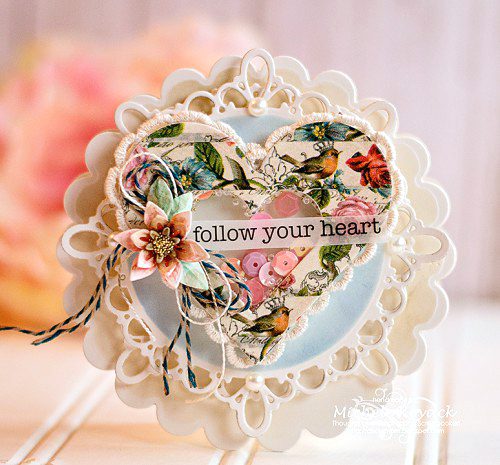 I am so glad you stopped by for a visit! Have a wonderful day!
Supplies: Adhesive Dots Small, Crafty Foam Tape, 3D Foam Creative Sheets, Dual Tip Glue Pen, Lacy dies, heart dies, sequins, seed beads, micro beads, flower die cut, sticker, pearls, water colors, lace ribbon, twine, washi tape
Pin it!