Hello, Latisha here with you today sharing an easy way to decorate those kraft bags using Extreme Double-Sided Tape and Adhesive Dots. Since we are now officially in holiday season, I like to find affordable ways to personalize gift wrap by decorating gift bags.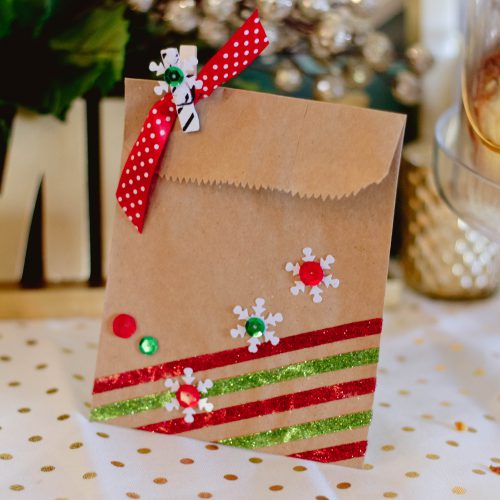 First, I gather some of the supplies that I will be using, the adhesive, glitter and sequins.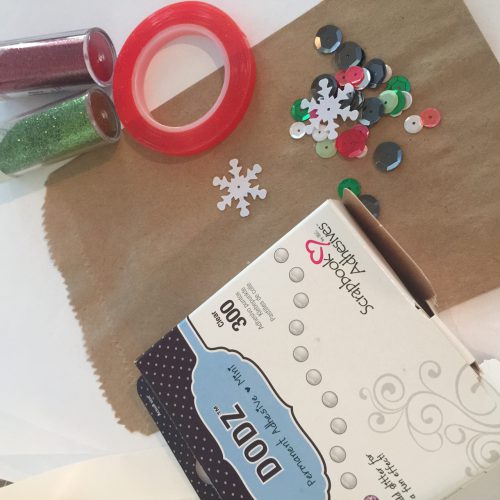 Apply the Extreme Double Sided Tape 1/4 inch onto to the bag at a diagonal.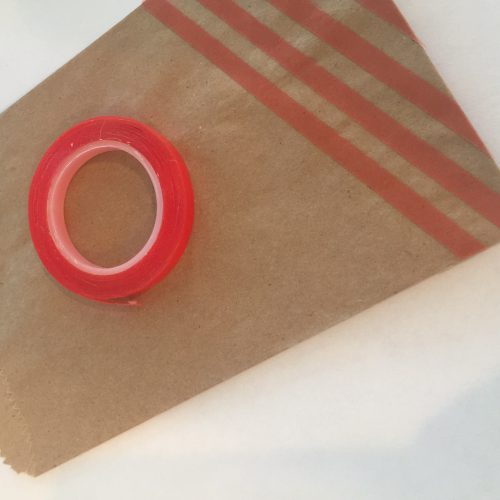 Peel off the adhesives strips and sprinkle glitter. I did the red first, and then the green.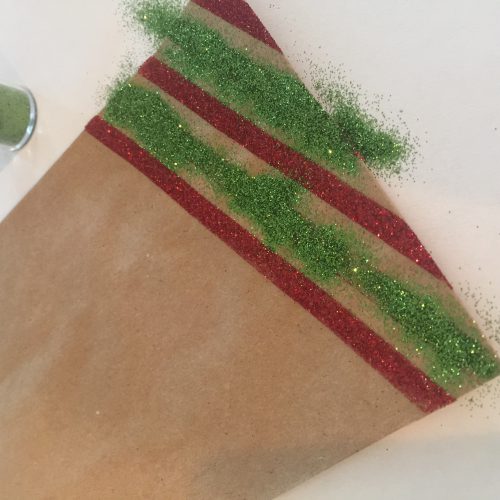 Apple the sequins to the gift bag using Adhesives Dots Mini.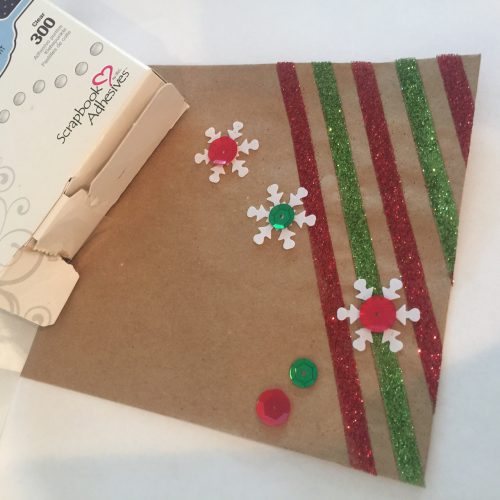 Embellish with ribbon and clip…done!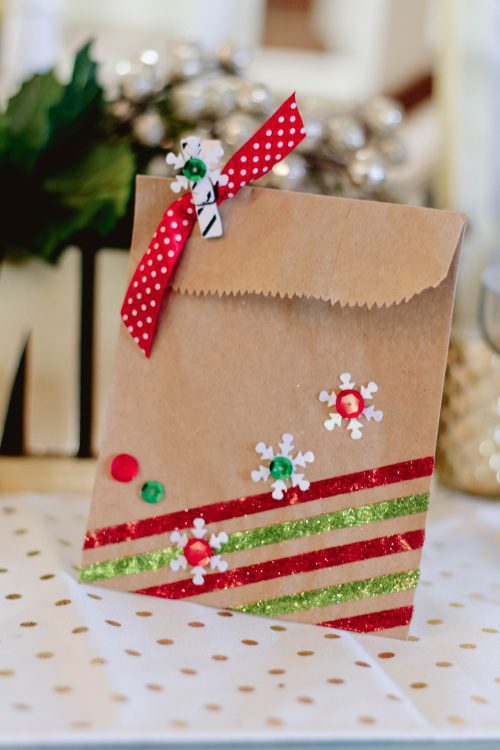 Materials Used:
Extreme Double Sided Tape 1/4in
Adhesive Dots Mini
Others:
Kraft Bag; Glitter; Sequins; Clip; Ribbon
Visit our Website and Blog!
Sign up for our Newsletter so you never miss a contest or giveaway!