I'm sharing a felt flower pot project that will make you smile 🙂 Hi all, I'm Guest Designer,  Tami Mayberry back with you today. Did you know that Scrapbook Adhesives by 3L® products are not only outstanding adhesive product for paper but work great for fabric and felt? They're perfect in home décor projects as well!
I love them for these applications for various reasons – they are quick and easy without the dry time of liquid adhesives or the mess (and burnt fingers!) of hot glue. I have decorated a small terra cotta pot to give you just a few ideas on how you can expand their usage.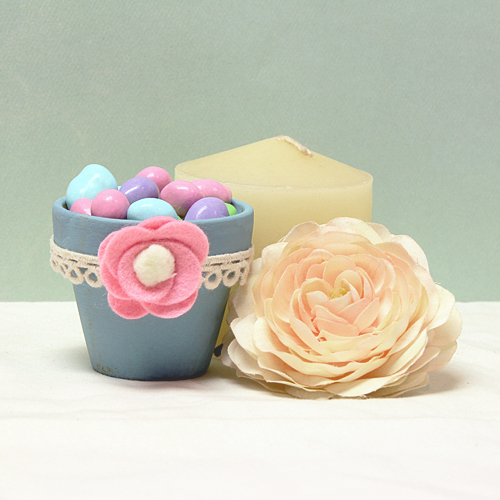 How to Create Felt Flower
First die-cut your pink felt from a steel rule die that cuts 3D flowers.
To secure my felt flower, I will be using Dodz Adhesive Dots 3D. Perfect for decorating, they're a strong and flexible adhesive. The unique patented single dot dispenser provides a touch-free application. See how to use them in a quick video below.
Leaving the clear backing in place, attach Dodz Adhesive Dots 3D to the center circle, as shown below.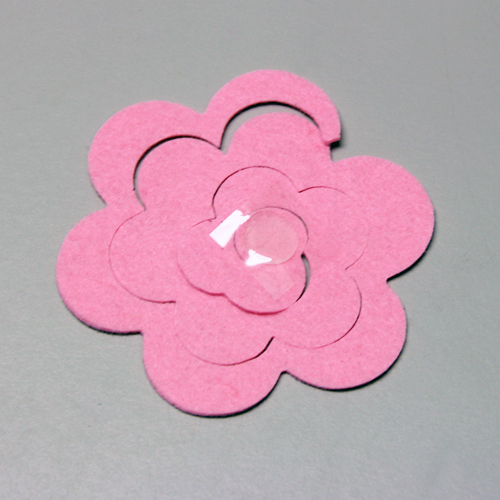 Beginning at the outer end, wrap the die-cut around the end of a pencil.
Slide the wrapped flower off the end of the pencil; remove Dodz Adhesive Dots clear backing and press rolled flower onto tab, securing in place.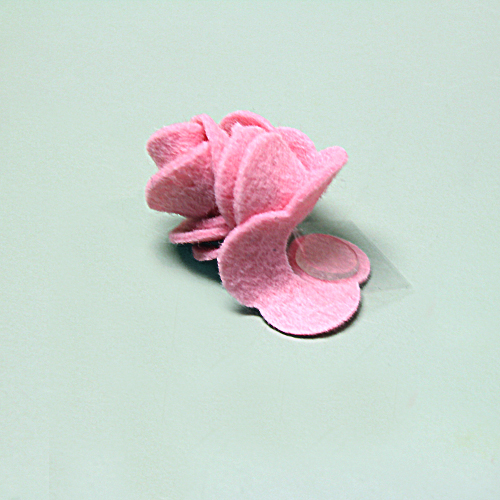 Your flower can now be shaped as desired and attached to your favorite project using Dodz Adhesive Dots 3D. For this flower, I flattened it out and trimmed a few layers from the center. Then I cut a pom-pom from a piece of trim and attached it to the flower center using Dodz Adhesive Dots 3D.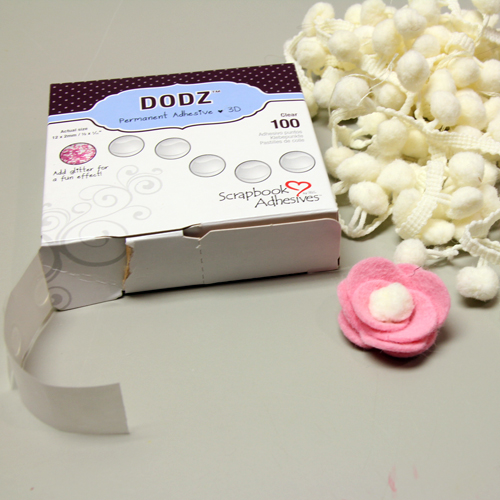 Next, paint the pot to desired color and make sure it's dry. Attach Extreme Double-Sided Tape ⅛ʺ along the lower edge of pot rim. Remove the red liner and attach the lace trim.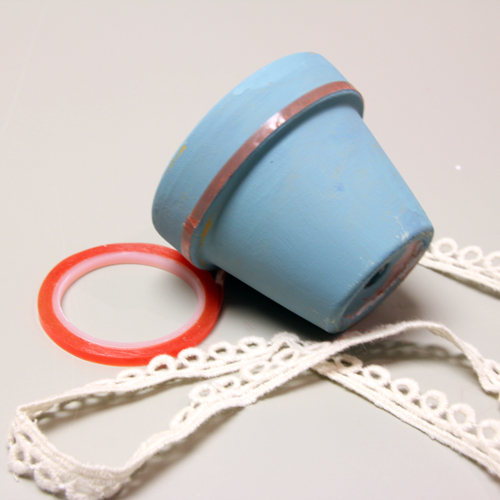 And that's it! This is a quick and easy project for the home, but you can fill it with treats to create the perfect party or wedding favor!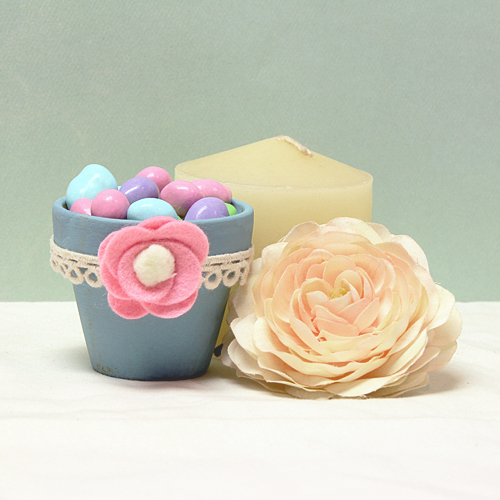 Supplies:
Other:
Painted mini terracotta pot
Pink felt
Pom-pom
Lace Trim
Flowers die
Save