Hello everyone! Spring is finally here in the Chicago area! It's been very back and forth with cold rain and sunshine so I couldn't think of a more perfect layout to create and share than my rain or shine layout using 3D Foam Squares White Small, the E-Z Runner® Permanent Strips and the Home Hobby Dual Tip Glue Pen. I mixed in lots of pattern, a little machine stitching and lots of sweet Spring embellishments. Here's how I created it.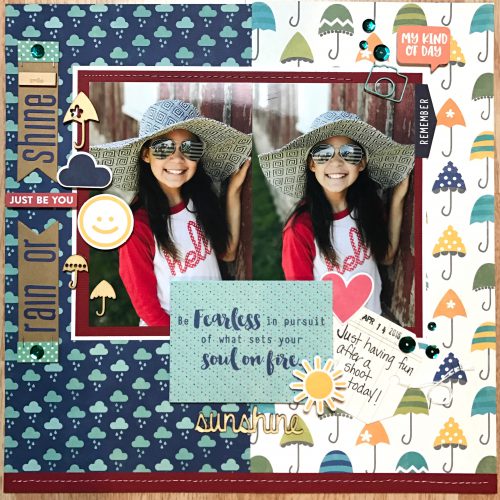 Like always I started with a sketch. I even made a bonus card sing my scraps from this layout. Check out the sketch first.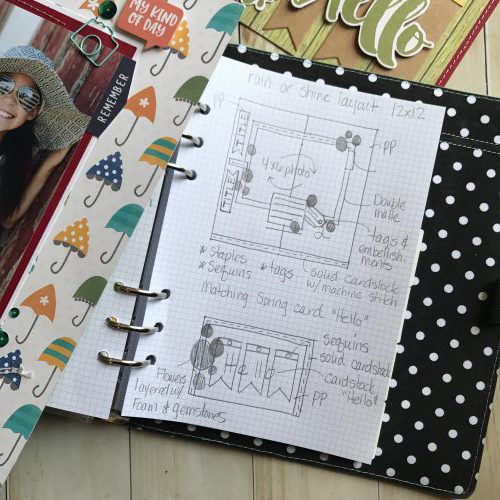 I started with the background and chose two similar, but different enough Spring prints and cut those to 6″ wide. Next layered those with both white and red cardstock as a nice base for two 4×6 photos. Using theE-Z Runner® Permanent Strips makes layering quick and easy.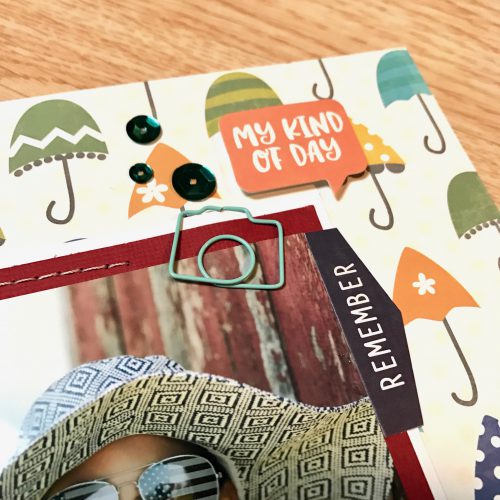 I loved how the wood veneer matched the patterned paper so I added a few of those on the opposite side so all the umbrellas weren't on the same side of the layout. The HomeHobby Dual Tip Glue Pen is the best adhesive for these pieces as well as the sequins you see sprinkled around the page.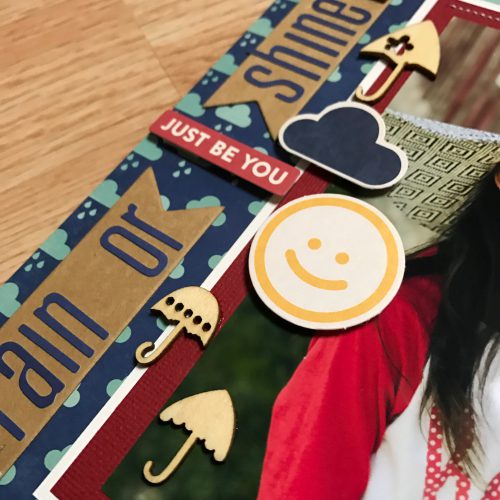 To finish the page off I mixed hand written journaling with a card that had a quote I loved on it. Here is where I used my most favorite adhesive the 3D Foam Squares White Small. I placed them under the card to add the much needed dimension to the layout.  You can also see that I used these in the above photo to raise my little smiley face, clouds and "just be you" tag.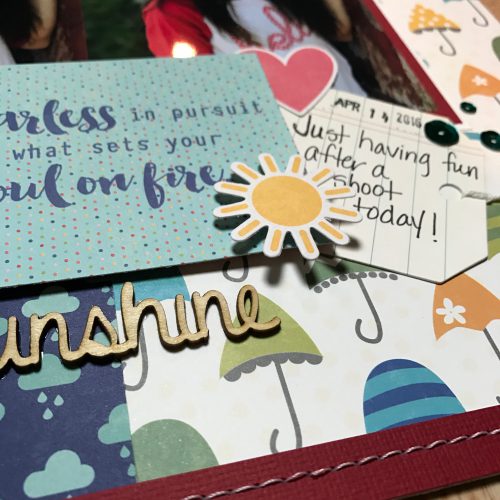 I hope the sunshine decides to stick around so the photographer mommy can get in some much needed sessions and playtime.
Bonus card:
I used left over cardstock, tags, sequins and the other side of the patterned paper to create this sweet Hello Spring card. This way I don't have scraps to store and now I have the perfect card to send to a friend this Spring.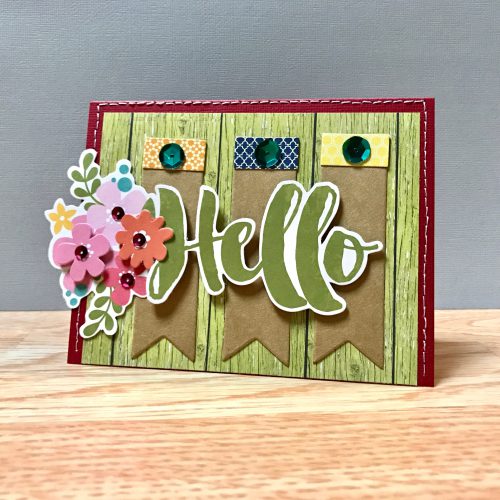 I used  3D Foam Squares White Small, the E-Z Runner® Permanent Strips and HomeHobby Dual Tip Glue Pen to layer the tags with sequins and to really make the flower pop from the card front. I love the simplicity and bold colors on this one. Don't think you're a card maker? Try using those scraps for something fun next time.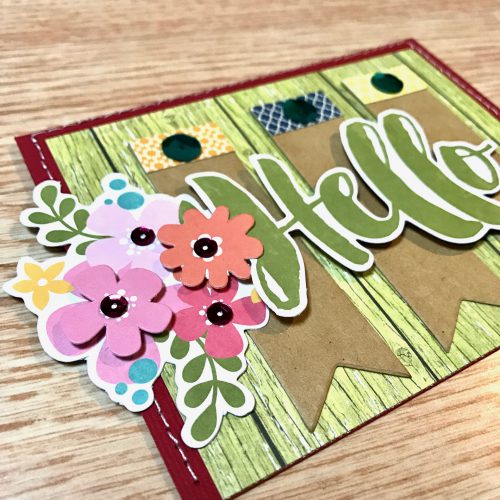 Hope this gets you in the Spring crafting spirit. See you soon!
Latrice
Supplies:
3D Foam Squares White Small
E-Z Runner ®  Permanent Strips
Home Hobby Dual Tip Glue Pen
Other:
Patterned Papers, Letter Stickers, Wood Veneer Tags, Sequins and Paper Clip: Jillibean Soup Designs
Cardstock: American Crafts and Recollections