Hello everyone! Vicki here today to share a fun Summer project using an embroidery hoop for your wall or front door. I'll show you how I use specific Adhesives that I find work best for the job at hand.
I have been loving all the fun projects I have been seeing using these large wood embroidery hoops.  I have created projects with them before but this one is a big different.  It turned out really cute.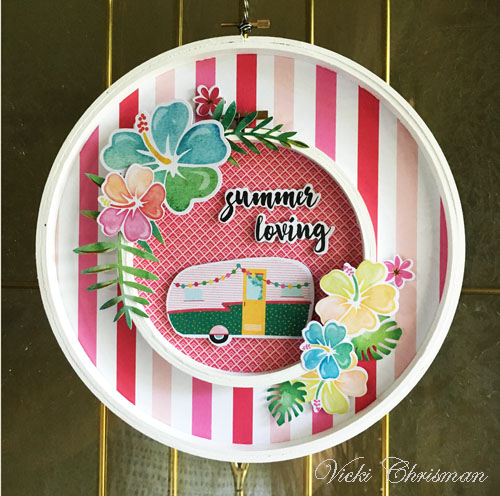 How to Make the Embroidery Hoop Wreath
The HomeHobby Dual Tip Glue Pen worked great for this project. The wide tip worked around the back side of the hoops to add the paper backgrounds. For this, I painted my hoops white before I started. Once the glue was dry, all I had to do was trim away any excess paper.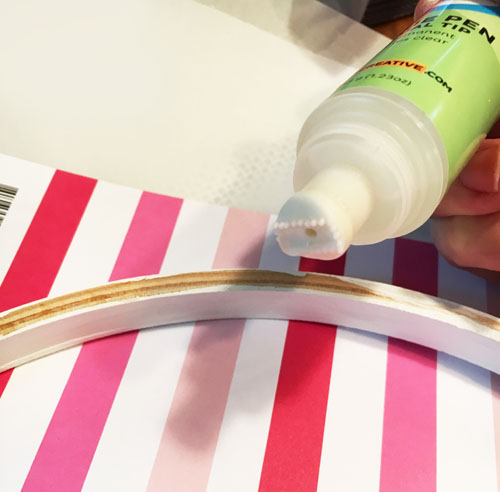 I popped the lid on and flipped it around to use the fine tip on the other end. It worked perfectly for these smaller areas.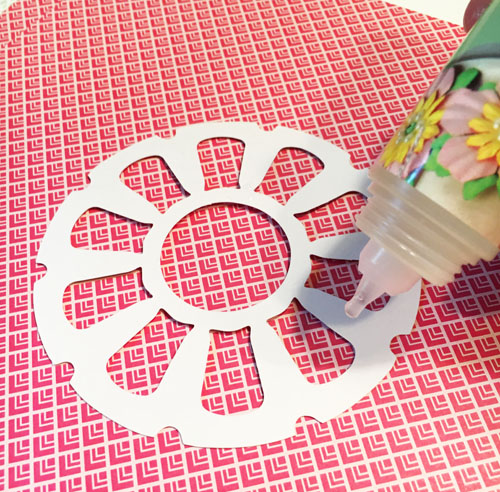 Flower and leaf pieces will be added around the edge of the inside hoop.  To make them look layered and have dimension, I used 3D Foam Squares White Regular.
For the ephemera pieces that I am placing directly down to the background, I used my E-Z Runner® Grand.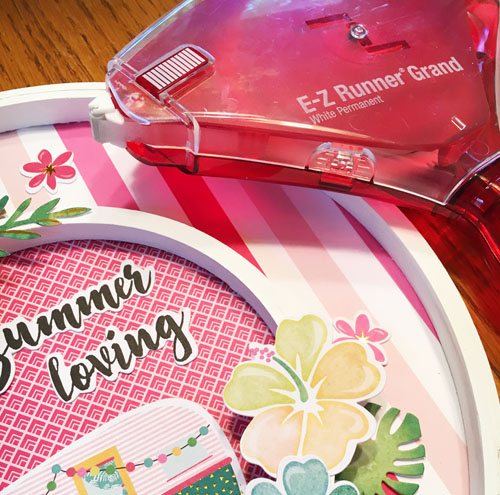 You can see in the photo below, that by layering and adding 3D Foam Squares to some pieces of ephemera, while leaving other pieces flat on the background sheet, really creates a dimensional look.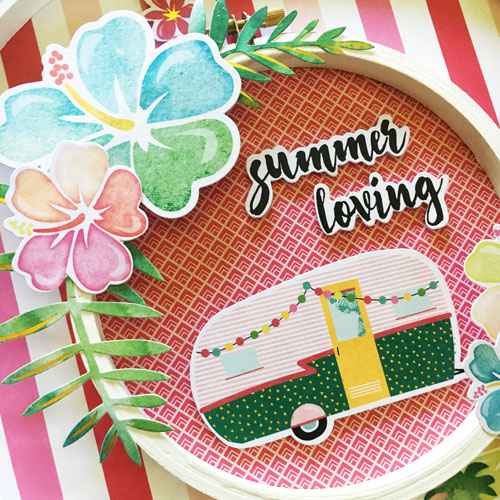 This project came together fairly quickly. You could create one for every season! I hope you are inspired to make one yourself.
Thank you so much for stopping by!
Vicki Chrisman
Scrapbook Adhesives by 3L® Supplies:
E-Z Runner® Grand Permanent Strips Refillable Dispenser
3D Foam Squares White Regular
Dual Tip Glue Pen
Other:
Fancy Pants Designs: Hello Sunshine Collection
Find more DIY Home Decor ideas on our Pinterest Board!
Visit these blog posts for more creative summer ideas: