Creating colorful backgrounds are so much fun with our Adhesive Sheets and goes well beyond using them just as a traditional adhesive. We call this Wear Your Adhesive on the Outside.
Christine joining you with a scrapbook layout tutorial that can easily be applied to any paper crafting medium. Today I am going to show you how to create colorful backgrounds using Adhesive Sheets and that it is quick and easy!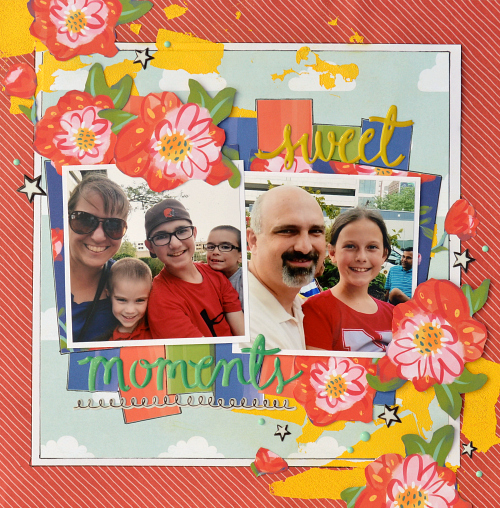 This colorful layout combines a bunch of adhesives including Crafty Foam Tape, the E-Z Runner® Grand, and the Adhesive Sheets. By combining the Adhesive Sheets with Embossing Powder I was able to create a very different background.  It started off looking like a big mess. But as you will see in the video, it all came together!
Create Colorful Backgrounds Using Adhesive Sheets Process Video:
Here's my process video walking you through how to create a colorful background to, therefore, make one to enhance your projects.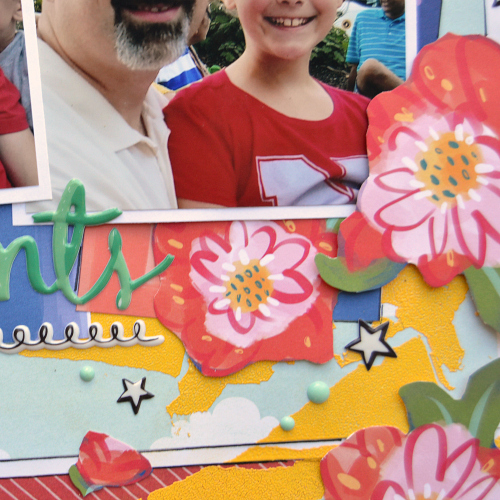 Adhesive Sheets are available in a variety of sizes. They are great for using with punches and electronic cutting systems because they won't gum up your tools. I went a whole different route today, didn't I??? By tearing and being random I was able to create splotches throughout the layout mimicking the look of paint splatters.  Additionally creating texture on the layout was a definite bonus. Meanwhile, as I was creating I truly didn't know if it was going to work out. Eventually, it all came together in the end to be a vibrant layout packed with techniques!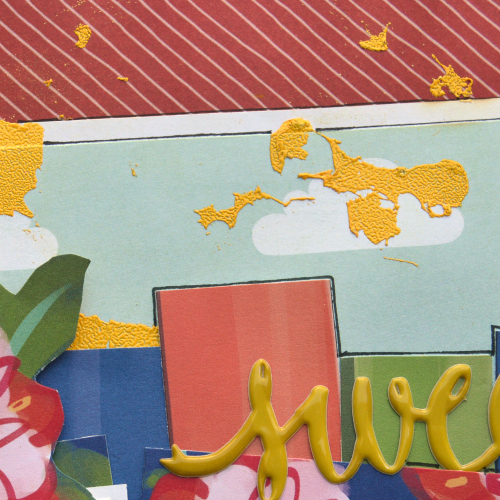 Using the bright yellow embossing powder certainly made the background stand out more.  Imagine the possibilities of creating a colorful background using several embossing powders! Consequently, I'm looking forward to playing more with this adhesive and making it work for me! Be sure to tag us if you create colorful backgrounds using Adhesive Sheets so that we can see too!!
Thanks for coming by today!
–Christine Meyer
Scrapbook Adhesives by 3L®:
Crafty Foam Tape
E-Z Runner® Grand
Adhesive Sheets 4 x 6″
Other Supplies:
Patterned Papers and Stickers from The ScrapRoom Kit Club, Embossing Powder from Stampendous
Want to see more of this technique? Check out these tags by Birgit Koopsen and Beth Pingry:
Save