Hello! Dana Tatar here today sharing a scrapbook layout that I created with a photo of my daughters dressed up as Cleopatra and Alice from last Halloween. I am tired of not having all the letters for a title from a store-bought package of alpha stickers, so I die-cut and foiled my own title for this page using 3D Foam Creative Embellishment Kit!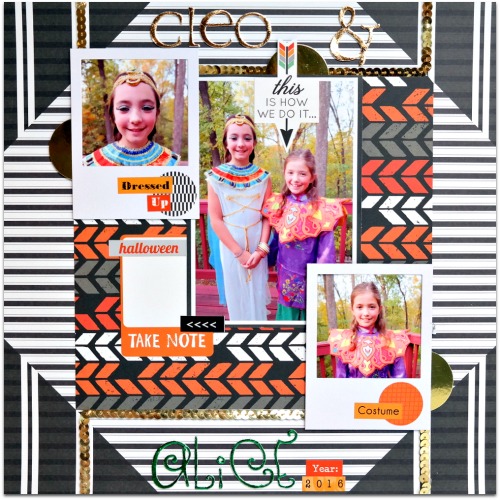 Creating the Foiled Letters
The 3D Foam Creative Embellishment Kit includes both 3D Foam Creative Sheets (4 Pcs) and a selection of colorful craft foil sheets (5 colors!) I had a lot of fun with the Wear Your Adhesive on the Outside technique while creating these metallic letters!
I selected two different metal alphabet die sets for my letters that I thought complimented the costumes my daughters were wearing.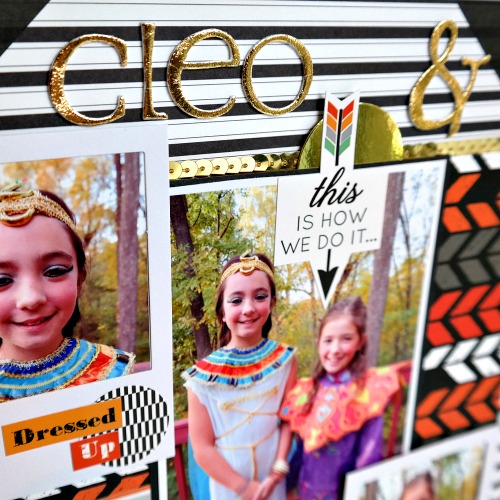 After cutting the letters from 3D Foam Creative Sheets from the kit, I affixed them to my layout and pressed the craft foil sheets, color side up, onto the top of the letters. After gently rubbing the foil, I peeled it away to reveal a beautiful metallic finish.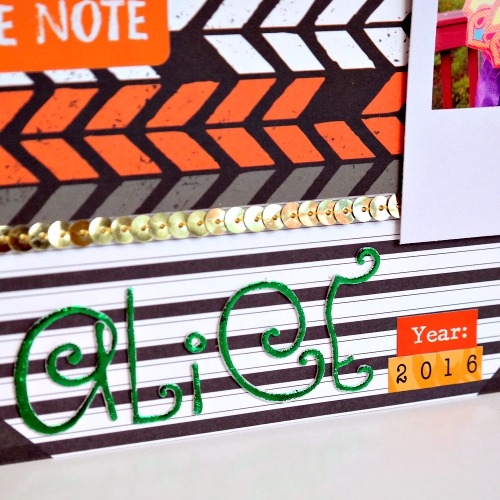 I really love the shimmer from the foiled letters. Shiny gold embellishments on the page complement the gold accents on the costumes. HomeHobby Extreme Double-Sided Tape adheres a line of gold sequins to the layout. Finally, use the E-Z Runner® Grand with Permanent Strips Refill to secure the rest of the elements to the page.
My daughters tell me that clowns and superheroes will be popular this year. They chose to dress up as a cat and an Asian princess. I'd love to know what you and/or your children are wearing for Halloween this year. Leave me note in the comments section!
Thanks for stopping by today!
Dana Tatar
Creative Time: 45 Minutes
Skill Level: Intermediate
Scrapbook Adhesives by 3L Supplies:
3D Foam Creative Embellishment Kit with Foil
E-Z Runner® Grand Dispenser
E-Z Runner® Grand Permanent Strips Refill
HomeHobby Extreme Double-Sided Tape 1/4″
Other:
Patterned Paper (Glitz Design); Stickers (Glitz Design); Cardstock Frames (Heidi Swapp); Gold Sequin Ribbon; Alphabet Dies (Provocraft)
Save