These treat tins are the perfect sweet treats to have around! They are quick and easy to make for the extra special little ones in your life… OR maybe even the big ones? LOL! These would be fun to leave on the desk of your coworkers, for teachers, the mail carrier, the UPS driver.. whoever. Halloween is just a few days away now. Who wouldn't love a fun treat?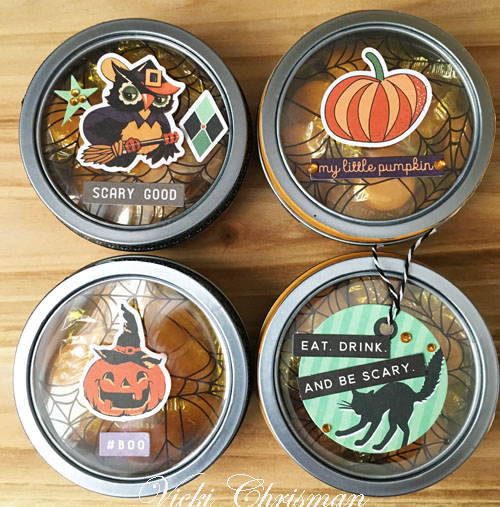 You can find these tins almost anywhere now. I found these at my local craft store, but many discount retailers carry them now.
Let's make these Treat Tins!
With the help of some of my favorite adhesives, these came together in a flash!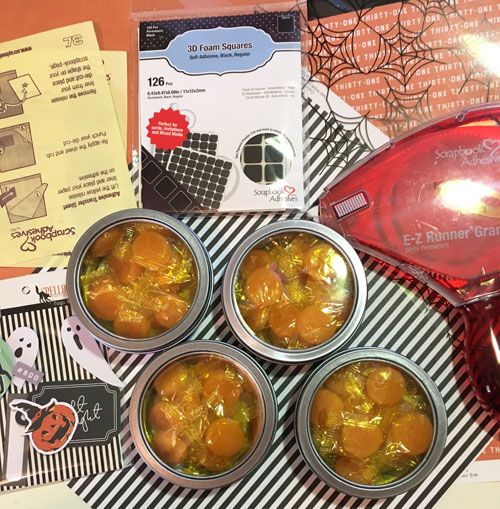 Adhesive Sheets 4×6 work great for adhering the pieces I want to add directly to the clear top. I love how it seals right to the edge.
I added the acrylic sheet pieces with the spider web on it to the inside of the canister lid, using the HomeHobby Dual Tip Glue Pen around the inside rim.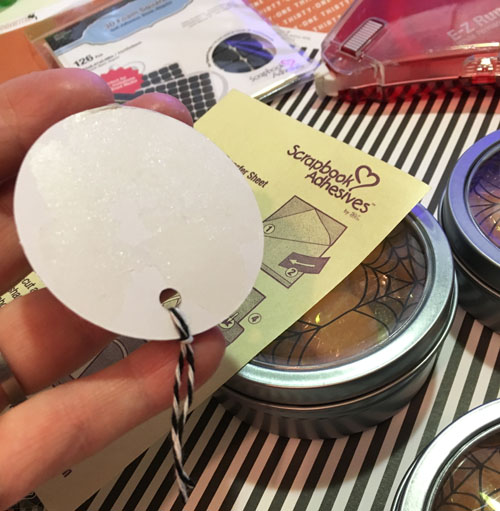 To adhere the paper strip to the side, I used my E-Z Runner® Grand.
For a couple of the pieces that I wanted to give a little lift to, I used 3D Foam Squares. I love that I have a choice not only in size but also in two colors (black or white) for the project at hand.
These came together quickly and were so fun to make!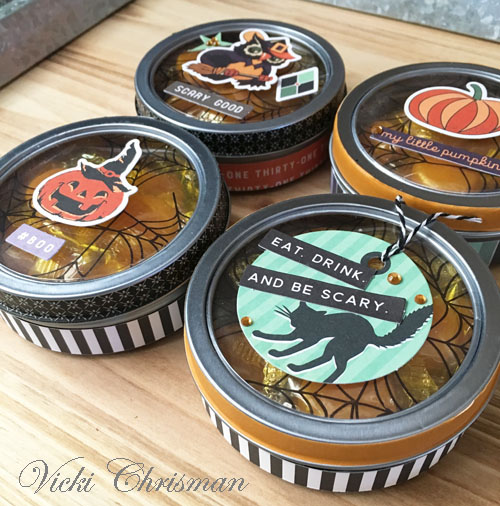 I hope I left you inspired to create some yourself.
Scrapbook Adhesives by 3L®:
E-Z Runner® Grand
HomeHobby Dual Tip Glue Pen
3D Foam Squares Black Mix
Adhesive Sheets 4×6
Other:
Fancy Pants Designs: Spellbound Collection
Treat Tins
Washi Tape
Gems
Save