It's almost time for all things Christmas! I spent time this past weekend in my craft room working on Christmas themed projects. I don't like to rush past fall holidays when it comes to home decor, but as far as Christmas themed projects… bring 'em on! Let me show you what I've been die-cutting!
I love using Adhesive Sheets for die-cutting. They're great for dies that have a lot of details. You don't have to worry about getting your adhesive into small areas, because when you die cut with the Adhesive Sheet applied, all you have to do is peel away the top liner sheet and you have edge-to-edge adhesive coverage.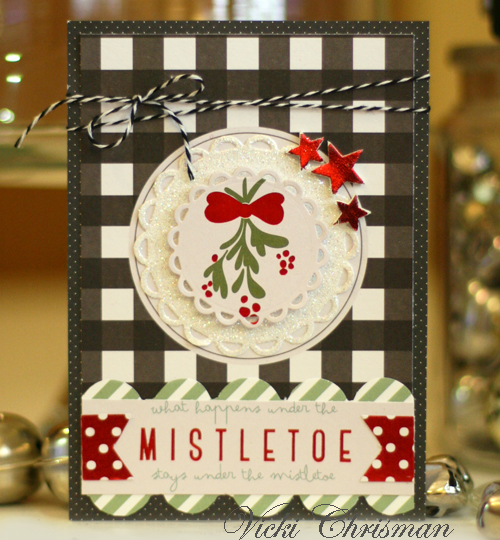 Die-Cutting with Adhesive Sheets
I'm layering these two graduated sizes of scalloped circles, with the large one covered with glitter.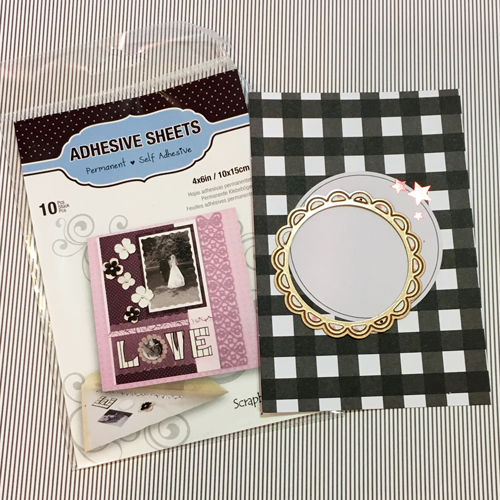 I added my Adhesive Sheet to the top a piece of white cardstock and then die cut it. Now simply peel away the Adhesive Sheet liner to expose the adhesive and sprinkle with glitter.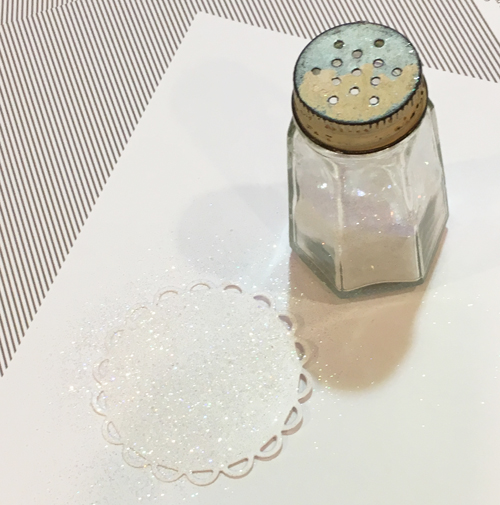 If you look back at the original base piece I choose to use, it had some foil stars printed on the paper. I love that detail and I realize I will cover it those up as I add the scalloped squares. No problem, I broke out my 3D Foam Stars and the red Foil sheets in the 3D Foam Creative Embellishment Kit (the star shape and foils are in the 3D Foam Holiday Embellishment Kit which I didn't have). Now I have dimensional stars to add to my card design.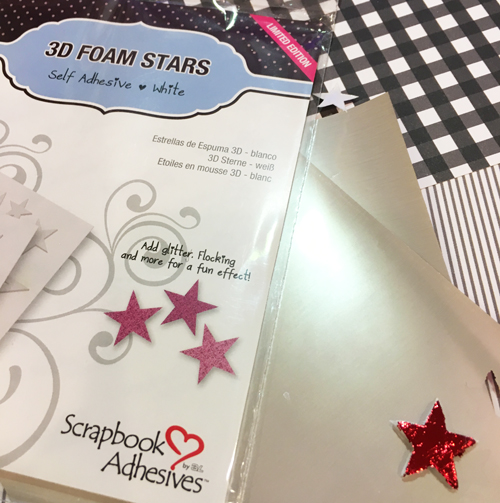 Using the best adhesive for the job really makes the process even more enjoyable. I keep a basket of Scrapbook Adhesives by 3L® adhesives on my desk, to have them at my fingertips. It's easy to grab just what I need for each specific job.
Thank you so much for stopping by!
Vicki
Scrapbook Adhesives by 3L®:
Adhesive Sheets 4 x 6″
3D Foam Holiday Embellishment Kit
3D Foam Creative Embellishment Kit
E-Z Runner® Grand
3D Foam Stars
3D Foam Squares White Mix
Other Supplies:
Papers: Fancy Pants Designs; Etched Dies: Spellbinders® Paper Arts; Fine Glitter
Let's Connect!