Aren't these giant paper snowflakes fun?! They make an impact on your holiday decor and they don't cost a fortune to make. Even the kids can get in on the fun!
First, step away from the stapler and the clear tape! Grab yourself an E-Z Runner® Grand Ultra Strong Refill and let's get started. My kids love when I actually let them use tape runners 🙂 This holiday season I wanted to make some of those HUGE paper twisted snowflakes. I've seen them done before, but always with clear tape or staples and I thought… "Hmmm, I've got the best adhesive made right here and it would be much faster too." I was right! So check out my fun paper snowflakes.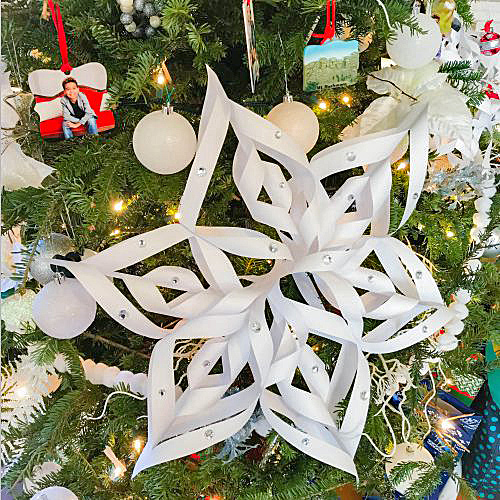 Let me show you how with a photo tutorial to make your own. My daughter and I plan on making a bunch more and hanging them everywhere…a winter wonderland indoors! LOL!
Giant Snowflakes Tutorial
Gather six pieces of 80 lb printer/copy paper, scissors and your  E-Z Runner® Grand Ultra Strong Refill.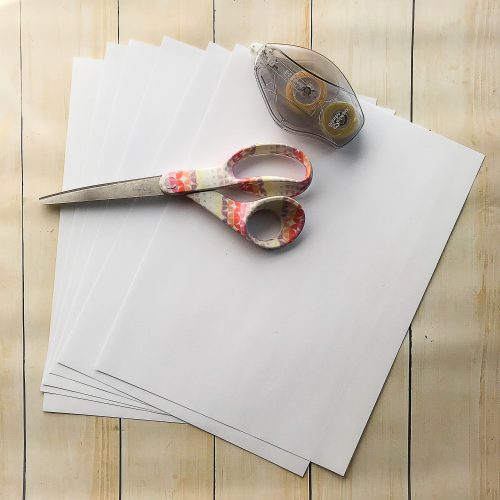 Fold a piece of paper in and cut off the excess to be left with a square.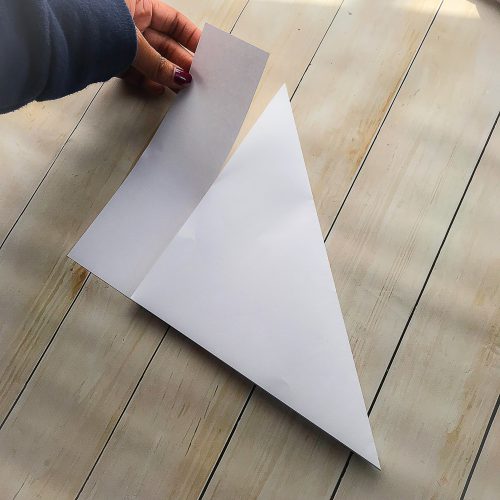 Fold that square in half to make a triangle. Then fold again.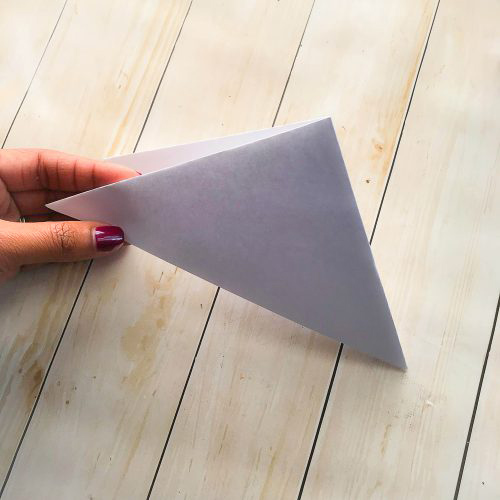 Make three cuts on the folded side, making sure to stop about a 1/2″ from the end.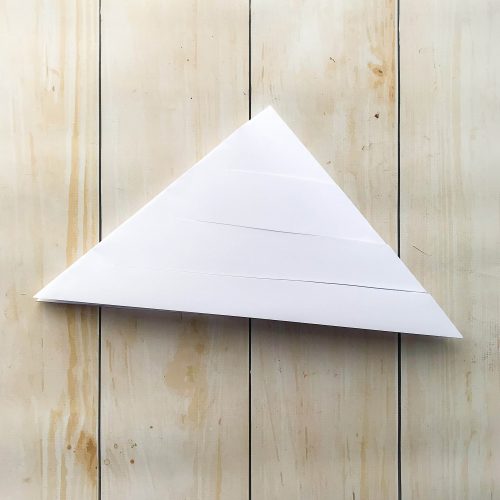 When you unfold it you will have a diamond pattern.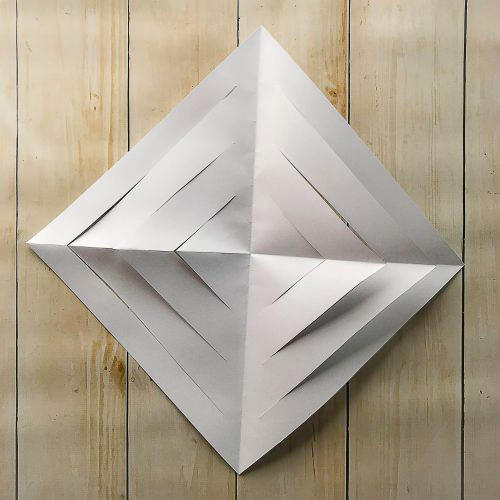 Now it's time to roll the pieces. Using the E-Z Runner® Grand Ultra Strong Refill put a little adhesive one corner and roll it to the coinciding piece from the other side.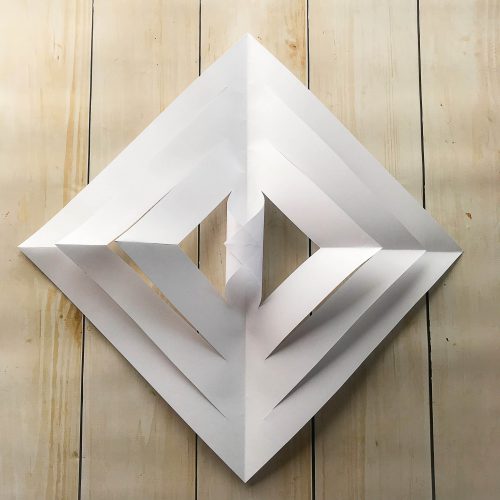 You'll alternate the direction of the roll with each diamond shape. Meaning you'll flip the piece to roll every other section. When done you'll have something like below. Now do six of those with your E-Z Runner® Grand Ultra Strong Refill . Once you have them all complete attach three at a time, then together.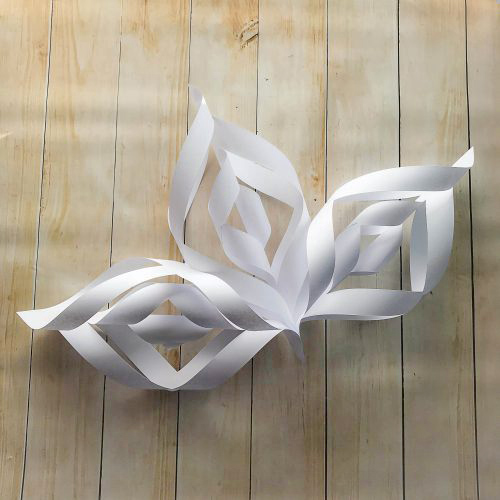 To finish off the snowflake you'll adhere the sides together with the E-Z Runner® Grand Ultra Strong Refill and you're done!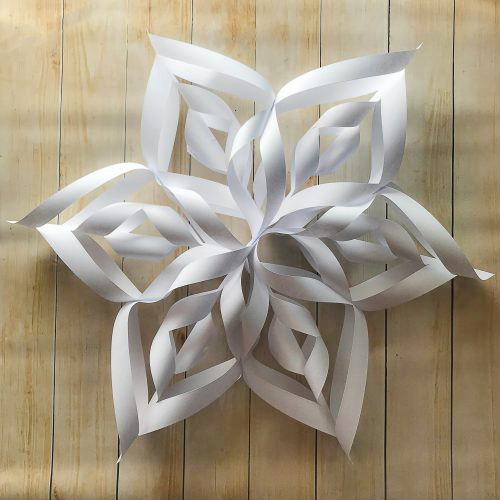 I wanted to add some pretty gems to make them sparkle so I use the Dual Tip Glue Pen to place a few gemstones on the snowflake. Love how it turned out.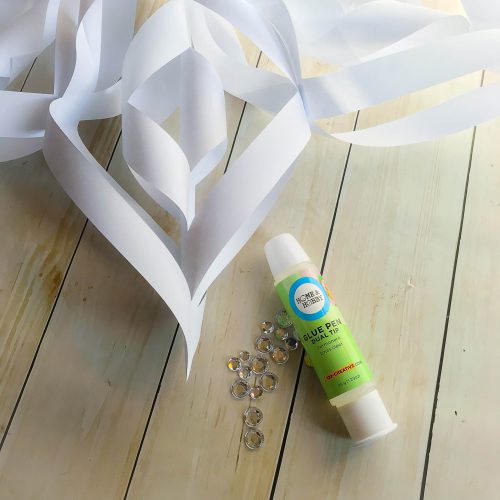 They make a big impact in an easy way and will add more to the tree.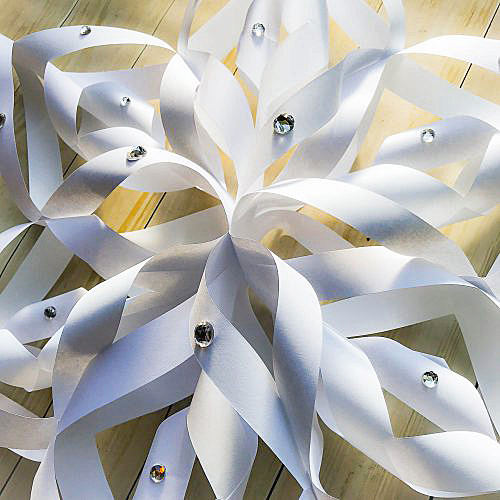 Scrapbook Adhesives by 3L® Used:
E-Z Runner® Grand Ultra Strong Refill
HomeHobby by 3L®:
HomeHobby Dual Tip Glue Pen 
Other:
Gemstones; Copy paper
Have fun creating!
Latrice