I'm creating subtle embellishments on my holiday layout today. Christmas has come and past this week, but I am going to venture to guess that you still have plenty of Christmas pictures to get into a scrapbook layout.  I decided that rather than pack all those pictures up and save them for next year, I'd continue to do some scrapping while the memories are still fresh.
Due to the busy-ness of the season, I wanted to keep things simple!  So I went with a clean and simple layout showcasing subtle embellishing using Dodz Adhesive Dots Small.  Subtle doesn't mean boring though – in fact, in this case, it means you get to WEAR YOUR ADHESIVE ON THE OUTSIDE!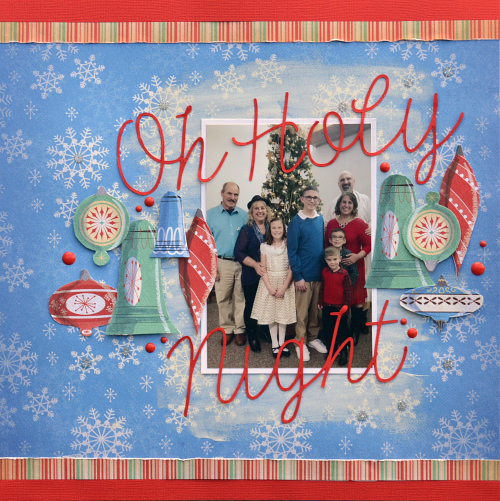 The layout as a whole contains just a few simple elements – patterned paper, cardstock, gesso, glitter, and enamel dots.  It looks like more though doesn't it?!?  That's because of awesome adhesives!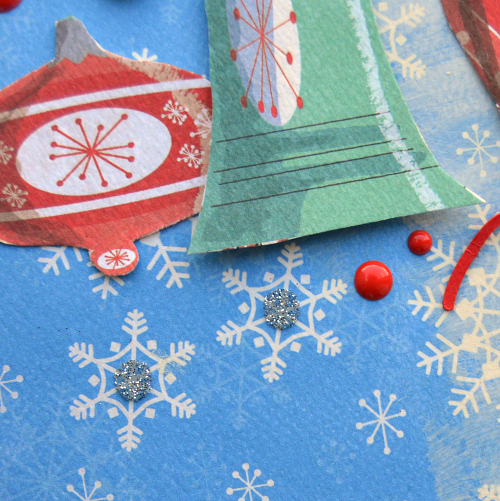 In spite of not using any stickers – the layout still looks like it has a lot going on.  One way to achieve that look is by using multiple adhesives.  I combined the E-Z Runner® Grand with the Crafty Foam Tape to give my ornaments a variety of looks.  To add glitter to the center of several snowflakes I used Dodz Adhesive Dots Small.  Subtle embellishing using adhesive dots is a great way to add character and texture to a scrapbook layout.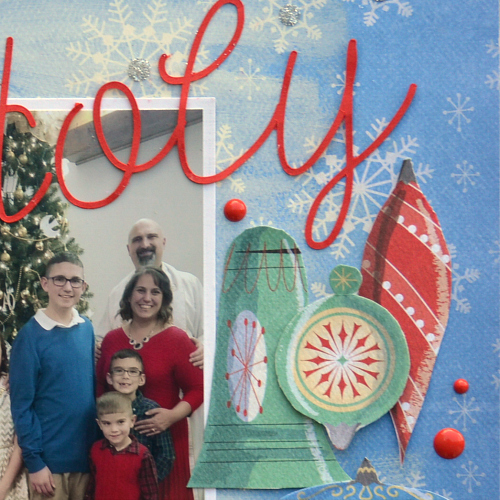 My die cut title was really skinny so I wanted a wet adhesive for this layout because I knew I was adhering part of it to a glossy picture. Because of that, I used the Dual Tip Glue Pen but in a different method. Even that tip was wide for my title so I squeeze some glue out of it onto a scratch paper.  Then I dipped my title into it gently.  You can see exactly what I mean by that in my video tutorial below.
Subtle Embellishing using Adhesive Dots Video Tutorial
Thanks for joining me today!  Keep getting those Christmas Memories recorded – you won't regret it!
Scrapbook Adhesives by 3L® Used:
Crafty Foam Tape White
Dodz Adhesive Dots Small
E-Z Runner® Grand Refillable Dispenser
HomeHobby by 3L®:
Dual Tip Glue Pen
Other Supplies:
December Kit from The ScrapRoom, Patterned Paper from Carta Bella, Cardstock from Bazill, Enamel Dots