Do you have a calendar for 2018 yet? Hi friends. Dana Tatar here today sharing a functional home décor piece. I spent the last couple weeks of December in a vacation haze. I wasn't really sure of the date or the time many days. Now that the New Year is here, I need to get back on track. I put together a colorful wall calendar to help stay organized.
If you are looking for our Seasons Givings Blog Hop post, please CLICK: here Seasons Givings Blog Hop and New Year's Shaker Card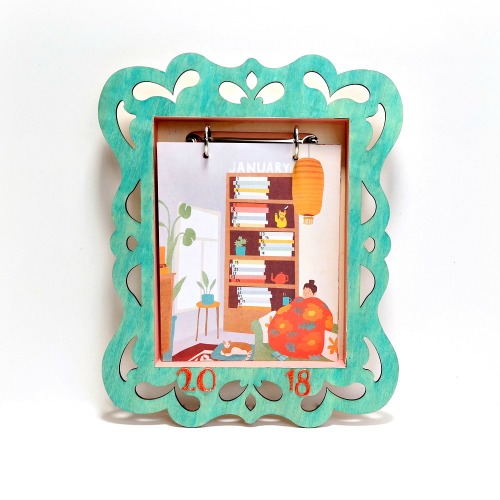 The strong bond of the Premium Double-Sided Tape and the 3D Foam adhesives are great for use on many surfaces, including wood!
How to Assemble a Shadow Box Frame Calendar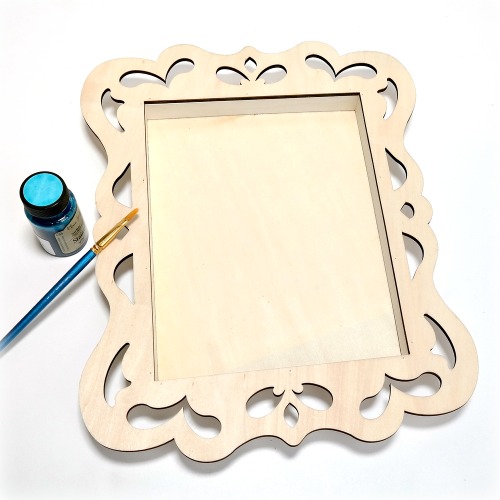 Step 1: Add color to the decorative frame.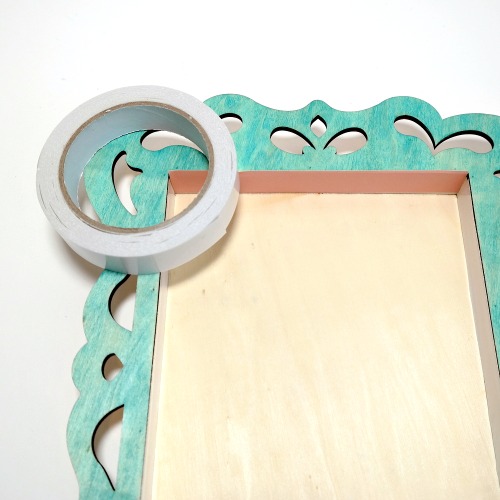 Step 2: Line the inside edge of the frame with paper. Cut pieces of Premium Double-Sided Tape and press onto the frame. Remove the liner from the tape and apply strips of paper over the tape.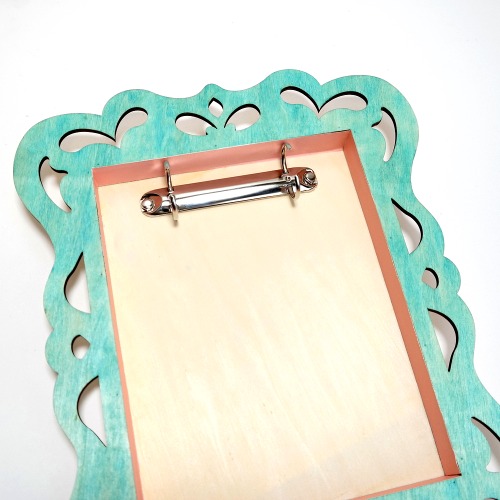 Step 3: Attach a ring binder to the top of the shadow box. Punch holes into calendar sheets and place onto the binder rings. I used monthly calendar sheets from the new Book for Paper Lovers from Flow Magazine.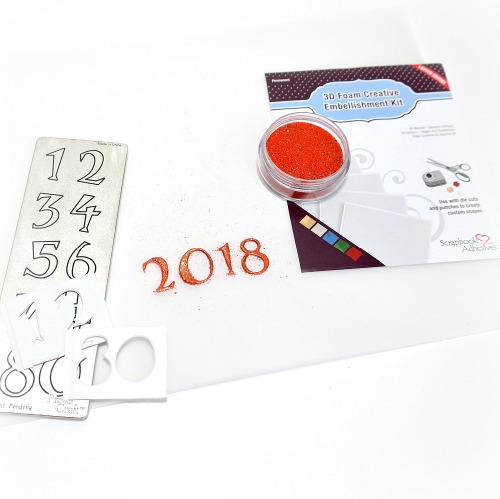 Step 4: Add the year to the frame. Use a number die to cut the year 2018 from a piece of 3D Foam Creative Sheet from the 3D Foam Creative Embellishment Kit. Remove the liner, sprinkle with embossing powder, and apply heat to set. Alternatively, use the craft foil sheets included in the 3D Foam Creative Embellishment Kit to create metallic numbers.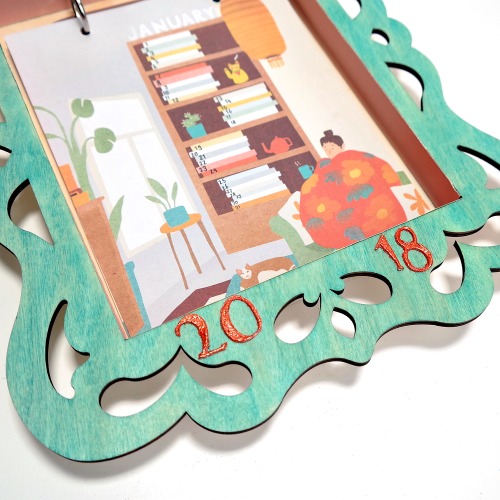 Thanks for stopping by today! How do you stay organized? Let me know in the comments section!
~Dana Tatar
Scrapbook Adhesives by 3L®:
3D Foam Creative Embellishment Kit
HomeHobby by 3L®:
Premium Double-Sided Tape 1in. Permanent
Other:
Shadow Box Frame (Heidi Swapp); Ring Binder (Tim Holtz); Calendar Pages (Flow Magazine Book For Paper Lovers); Iced Enamels Relique Powder (Ranger); Aqua Plain Jane Stained Glass Medium (Tattered Angels); Harmony Number Die (ProvoCraft)