Welcome back scrappy friends. Today I have a layout tutorial about Working with Ribbon.
When working with different ribbon, trims and fibers, finding an adhesive that works for them all could be a challenge. But NOT with Scrapbook Adhesives by 3L. Here are all of the sticky details: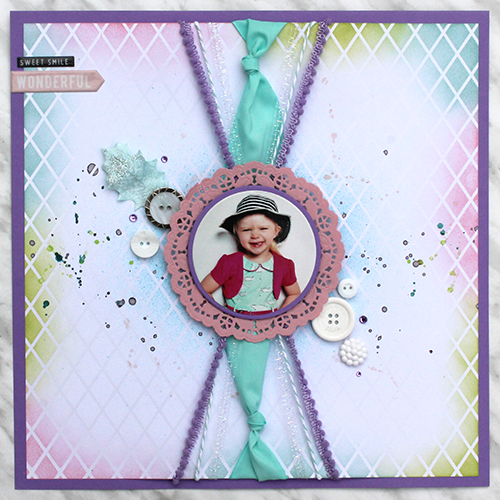 I created a simple mixed media background, starting with Stampin' Up resist patterned cardstock. Using ink and a blending tool, I added colour to the edges of the cardstock. Then using a mister, I added colour to the middle of the layout. Then using coordinating misters, I added splatters across the middle of the layout.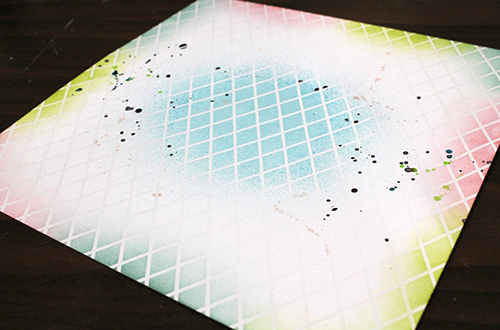 Using Crafty Power Tape I added a couple of small strips in the middle of the layout where the photo will eventually cover, as well as long strips on the backside of this cardstock on the top and bottom. This strong adhesive is sure to keep all of your ribbons and trims in place.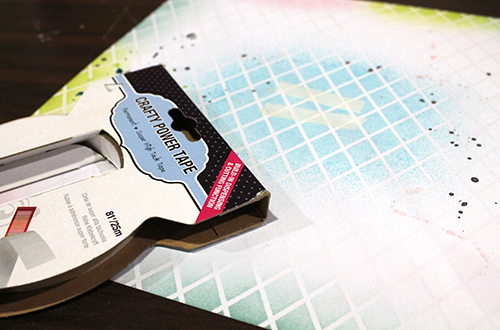 I started by adding the wide ribbon knotted at the top and bottom, right up to the middle of the layout. Then added the next trims one by one crossing in the middle and widening with each new trim. Using Crafty Power Tape again, I added the white mixed media layer to the purple cardstock 12×12 layer.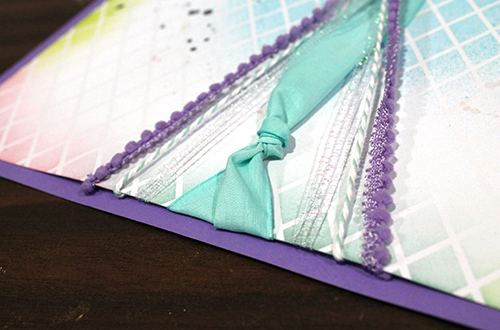 I used circle dies to cut the photo and cardstock mat, and then adhered them together using my E-Z Runner® Permanent Fine Adhesive Dispenser. Then added 3D Foam Squares to the back and adhered the matted photo to the pink doily.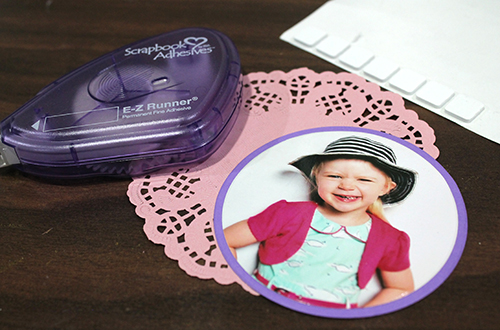 I added the doily and matted photo to the layout using multiple layers of Crafty Foam Tape to bring it up above the trims. Then add buttons and gems using Adhesive Dots Mini.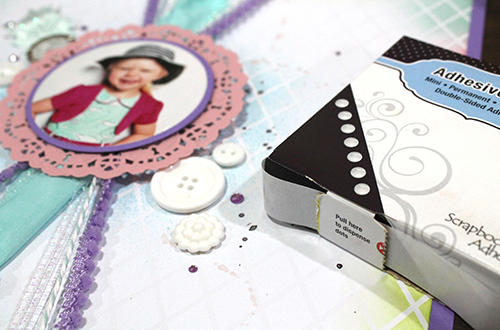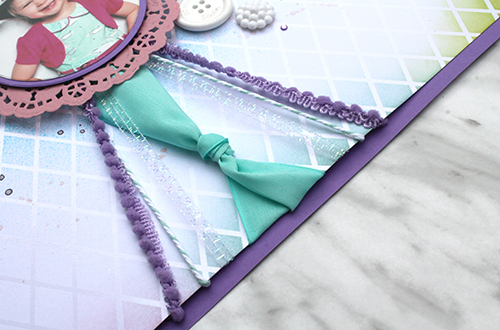 To finish the layout, I added a few stickers to suit the layout.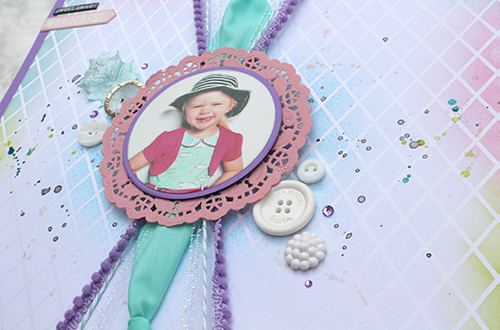 Scrapbook Adhesives by 3L®:
Adhesive Dots Mini
3D Foam Squares White Mix
E-Z Runner® Permanent Fine Adhesive Dispenser
Crafty Power Tape Dispenser 81′
Crafty Foam Tape White
Other:
Stampin' Up Resist Cardstock, Stampin' Up Ink, Blending Tool, Heidi Swapp Shimmer Misters, Buttons, Gems, Doily, Purple Cardstock, Ribbon and Trim