Are you looking for a fun and fresh way to create a background?  Or just a different approach to get those creative juices flowing? It's Christine joining you today with a boy layout that showcases a background created with Adhesive Sheets and Embossing Powder!
I love to play with mixed media BUT sometimes it's fun to go a different route when you are making a background.  In this case I knew I wanted a lot of splotchy white in my background.  But I didn't want anything wet.  This is where Adhesive Sheets came into play for my background.  I used them in combination with embossing powder to get the job done. I made a process video that will walk you thru exactly how I created the background.
Adhesive Sheet Background Video Tutorial: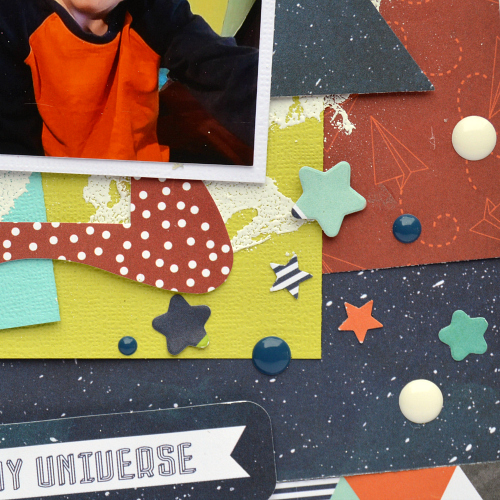 As you can see the combination makes for a bold and textured look that is very different from a wet mixed media approach.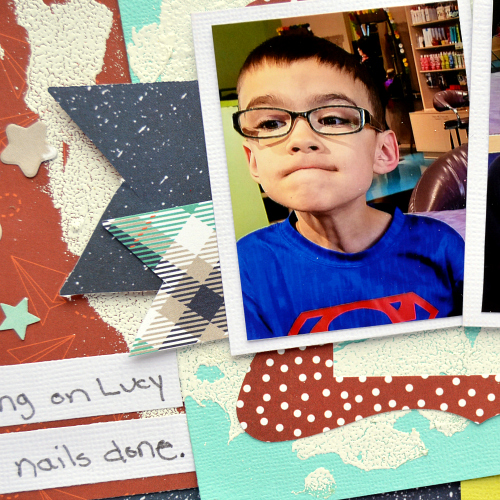 Using opaque embossing powder made it really stand out but there are so many options out there to experiment with.  If you want something more subtle you can definitely play around and find out what works for you!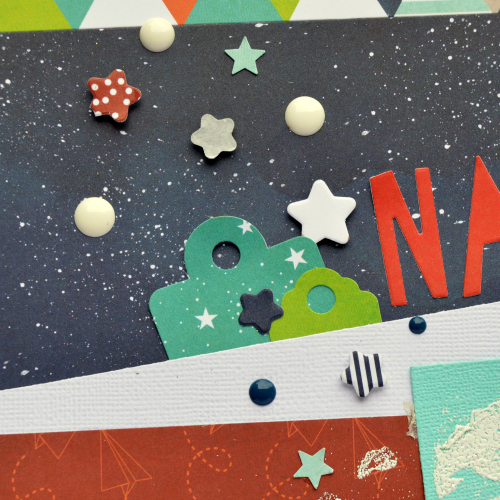 I also incorporated the Adhesive Sheets as I used my metal die cut machine to cut out small stars for embellishments. I used the sheets in a very traditional manner in this case – using them to back my embellishments. Additionally I opted to pop some stars up and the 3D Foam Circles were the perfect candidate for that work!
Thanks for joining me today – I hope you can find some fun ways to Wear Your Adhesive on the Outside too! Be sure to see my other Adhesive Sheet tutorial Colorful Background Using Adhesive Sheets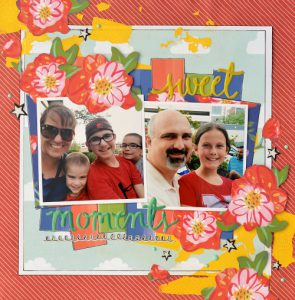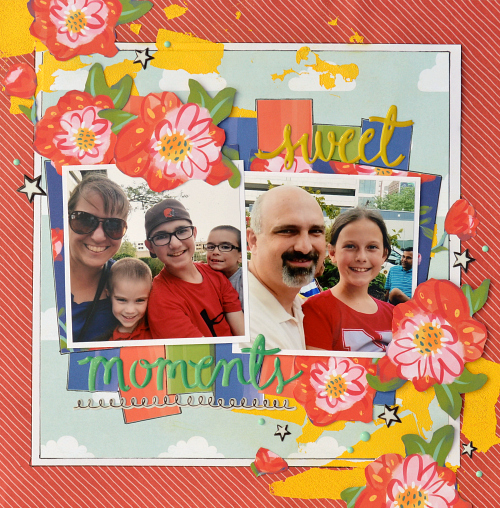 Scrapbook Adhesives by 3L® Products used:
Adhesive Sheets 4″ x 6″
E-Z Runner Grand® Refillable Dispenser
Crafty Foam Tape White
Adhesive Dots Mini
3D Foam Squares White Mix
3D Foam Circles White Mix
Other Supplies Used: April Flavors of the Month Kit from The ScrapRoom