We're going to be putting together a fun stamped popcorn card using products from Scrapbook Adhesives by 3L®. Featuring Adhesive Sheets to create a glittery circle and add some pop and dimension with 3D Foam Squares. To hold everything together, we'll be using the E-Z Runner Grand Refillable Dispenser! Hi, everyone! Teri here today with a tutorial so let's get started!
Popcorn Card with Adhesive Sheets
Start by cutting two circles. You'll cut a large one from cardstock and smaller one from the Adhesive Sheets.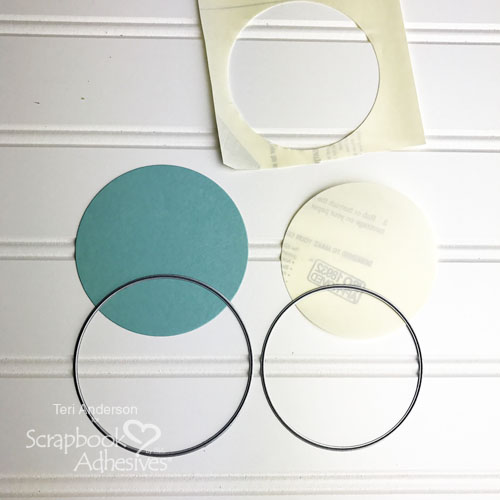 Remove the backing from the circle cut from adhesive. Dump some glitter on top of it. (By the way, I prefer to use a fine glitter when I craft, but you can use any type of glitter of you like. If chunky glitter is your thing, go with chunky glitter!)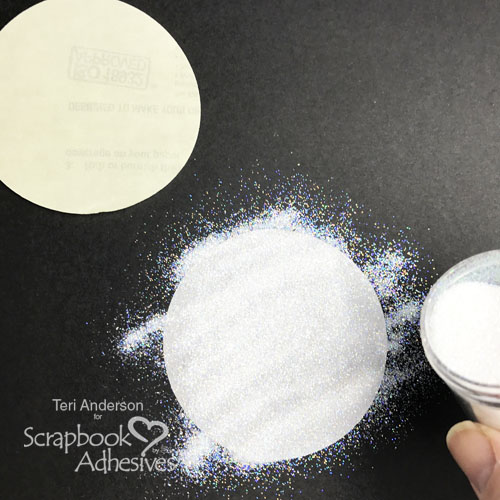 Shake off the excess glitter. Use the backing paper from the Adhesive Sheets to burnish the glitter to the Adhesive Sheet circle. I find this really helps to ensure a good even coating of glitter goes down.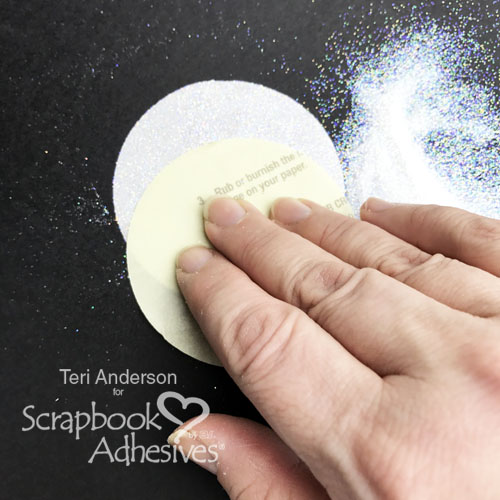 Use the E-Z Runner Grand Refillable Dispenser to adhere the circles together.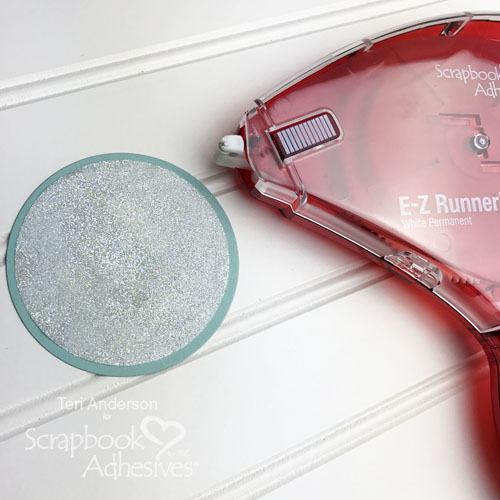 Finishing Up
Add patterned paper to a card folded from cardstock. Adhere the glittery circles to it.
Now, you are going to want to add some stamped elements. Create those elements by stamping a couple tubs of popcorn and coloring them in with markers or pencils. Fussy cut them out with your scissors.
You are also going to want to cut a strip of cardstock and stamp a sentiment onto it and tie some twine around it.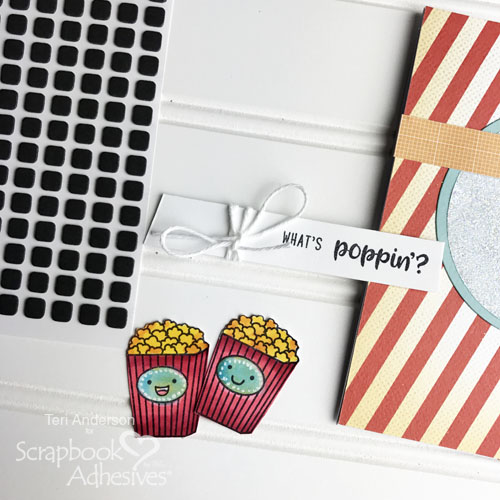 Adhere the popcorn tubs and sentiment to your card with 3D Foam Squares. The foam squares are awesome because they will give your card just a bit of pop and help make those stamped images really stand out.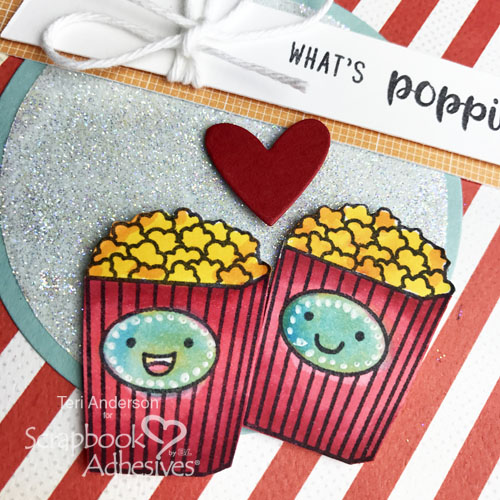 Finish your card by adding a die-cut heart to it! Again, use the 3D Foam Squares to adhere it to your card.
Scrapbook Adhesives by 3L®:
E-Z Runner® Grand Refillable Dispenser
Adhesive Sheets 12×12 inch
3D Foam Squares Black Mix
Other:
Sunny Studio Stamps Fast Food Fun stamps, Carta Bella A Very Merry Christmas Patterned Paper, Cardstock (white, red), Black Ink Pad, Markers (red, yellow, blue), White Twine, Glitter, Circle Cutting Dies
See what other projects were created using a similar technique! Click on the images or text to take you there!