Welcome back my crafty friends. Today I have a fun glittery layout tutorial to share. A little something about me is that I love taking photos. One of the things I enjoy most is taking photos of sunsets. The colours, the quiet moments, and the shimmering reflections on the water.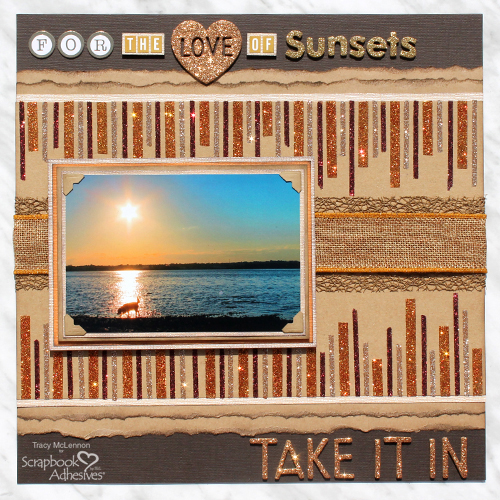 I wanted to create this layout to reflect that sparkle and love of the moment. What does that mean?? It means lots of Premium and Extreme Double-Sided Tape and GLITTER!
How I Recreate the Glimmer of Sunsets
I started this layout with a piece of kraft cardstock 6×12, and my Premium Double-Sided Tape 1/8-inch and Extreme Double-Sided Tape 1/4-inch.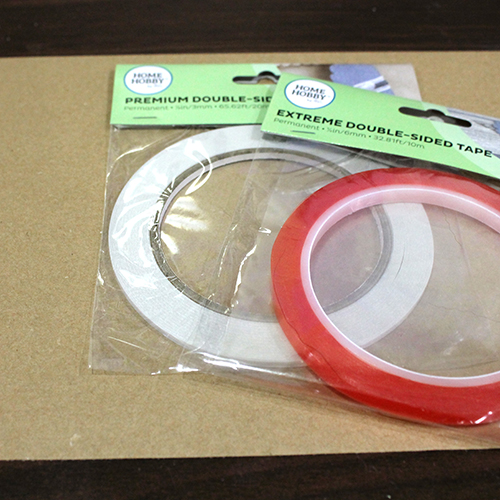 First create borders across the top and bottom of a strop of kraft cardstock. Create a design of sorts with different widths and lengths of  the tapes.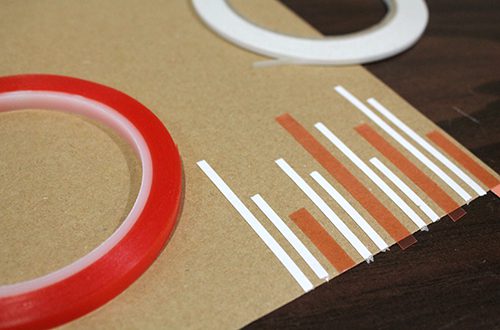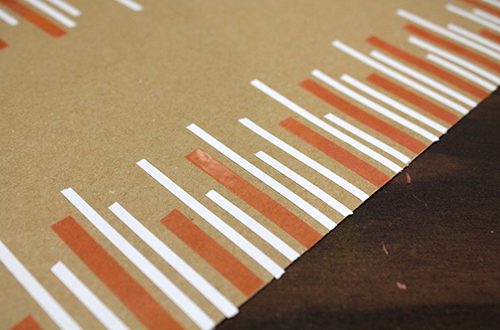 Remove the liners from the 1/4-inch Extreme Double-Sided Tape, and add the light orange glitter.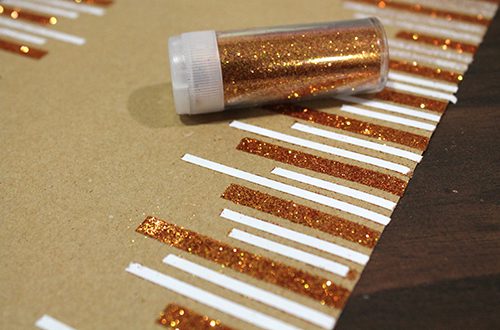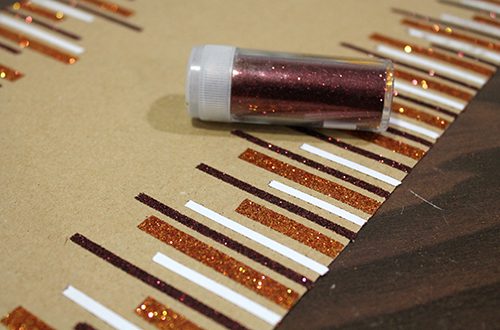 Remove the liners from some of the 1/8-inch Premium Double-Sided Tape and add the dark red glitter. Then remove the liners and add the light gold glitter.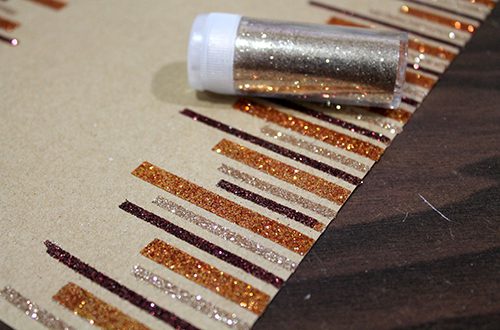 Create the layered background by adding a simple mat of cream cardstock, a double layer of torn kraft cardstock and adhere the whole thing to the dark brown cardstock using the E-Z Runner® Grand Refillable Dispenser.
Next, add letter stickers to create the title.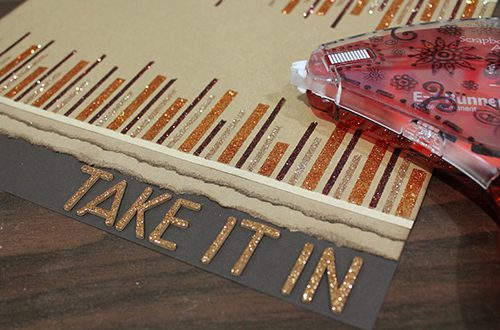 Using the E-Z Runner® Grand Refillable Dispenser, and Crafty Foam Tape, adhere the cardstock layers. I added Kraft Creative Photo Corners to the photo. Now adhere the whole photo thing to the layout using 3D Foam Squares.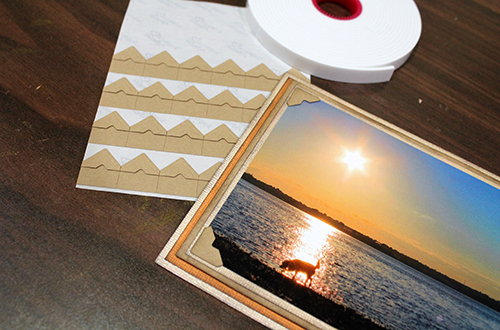 As always, I added the ribbon and mesh using my E-Z Runner® Ultra Strong Refillable Dispenser. This is clear, super strong adhesive that works great with textures like this.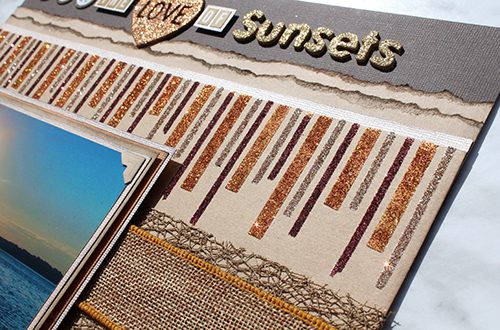 The smaller letter stickers were matted in cream cardstock and adhered to the layout using Small 3D Foam Squares.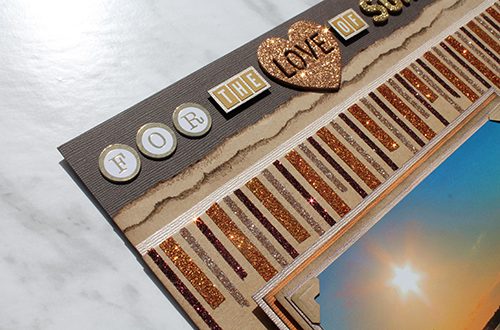 Thanks so much for stopping by!
Scrapbook Adhesives by 3L® Products used:
Crafty Foam Tape White
Creative Photo Corners Kraft
E-Z Runner® Ultra Strong Refillable Dispenser
3D Foam Squares Small Size
3D Foam Squares White Regular Size
E-Z Runner® Grand Refillable Dispenser

HomeHobby by 3L®:
Extreme Double-Sided Tape 1/4in
Premium Double-Sided Tape 1/8in
Other Products Used:
Cardstock (Kraft, Chocolate, Cream), Close To My Heart Ink (Cocoa), Thickers, Mesh and Burlap Ribbon