Hi, all! Shellye McDaniel here today sharing a project that I'm so excited about! Don't throw out those greeting cards, instead create this "Greeting Card Journal Album"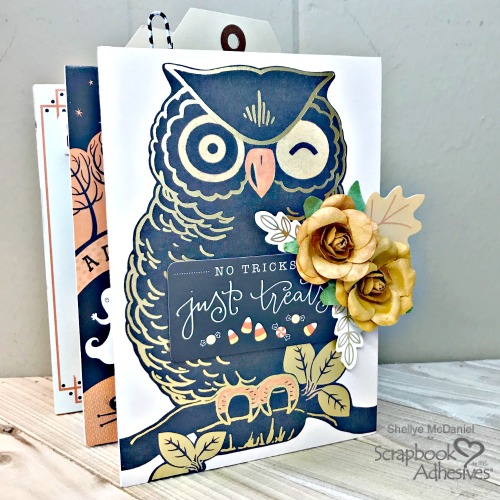 Album Foundation
To get started I have selected five greeting cards (matching sizes) from the Dollar Tree. These cards were fifty cents each; you can't beat that deal! Plus they're Hallmark brand so the quality and graphics are very cute.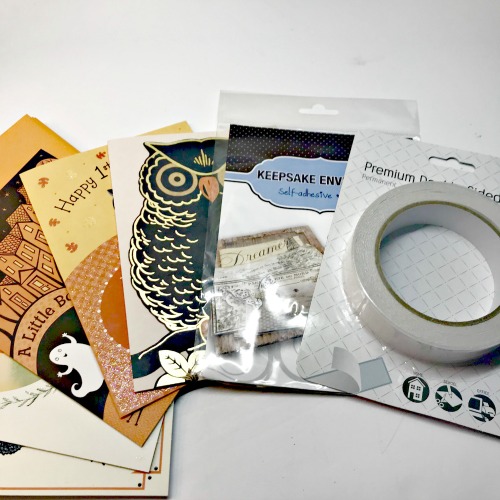 First I grabbed several different products by Scrapbook Adhesives: Premium Double-Sided Tape 1-inch, Premium Double-Sided Tape 1/2-in, Crafty Foam Tape Black, Keepsake Envelopes and Adhesive Dots 3D.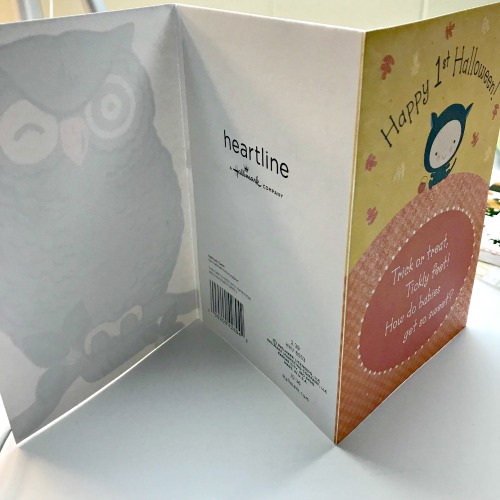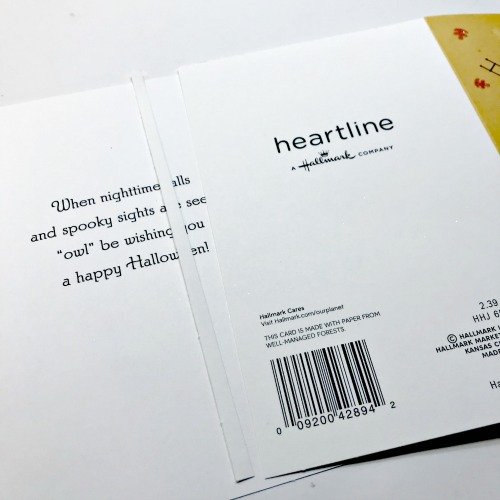 Secondly, I prepared the cards (as above) by creating an accordion with the front/backs. I also trimmed away a small section from the edge of the card so that they would fit nicely.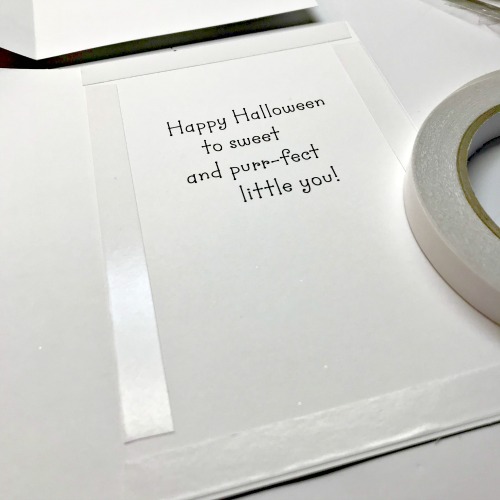 I placed the Premium Double-Sided Tape 1/2in along the bottom and sides of the card, leaving the top open to make a pocket.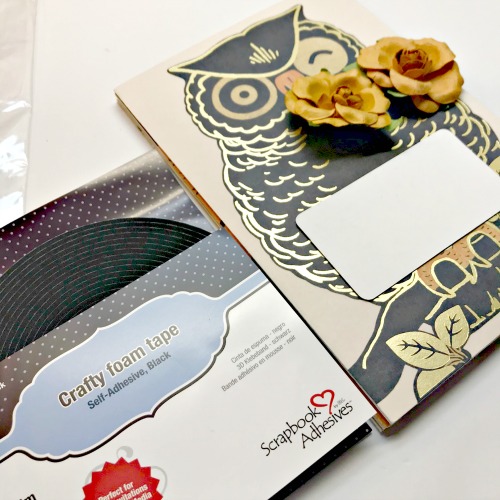 The retro owl card is what I chose to use for the album cover. I added a die-cut to the center of him with the Crafty Foam Tape Black.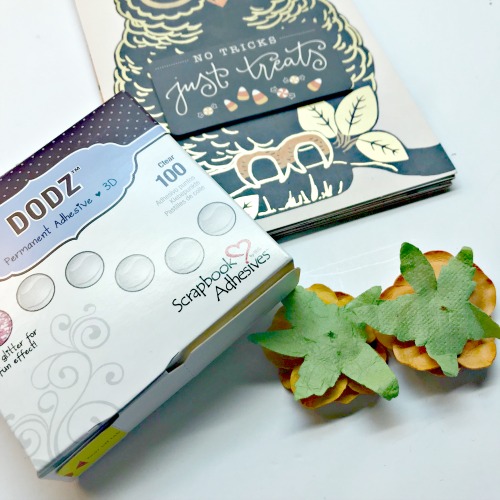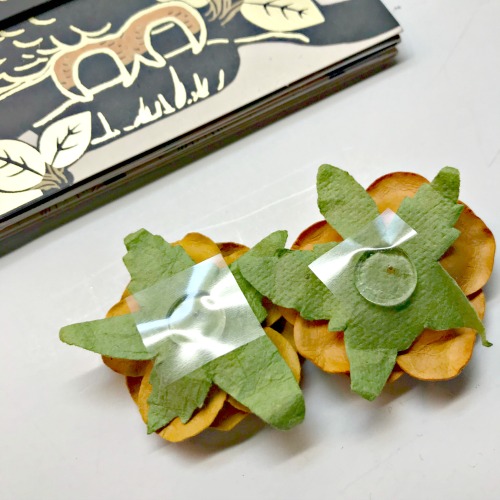 Next, I added Adhesive Dots 3D to the backs of the paper flowers and used them to embellish the owl.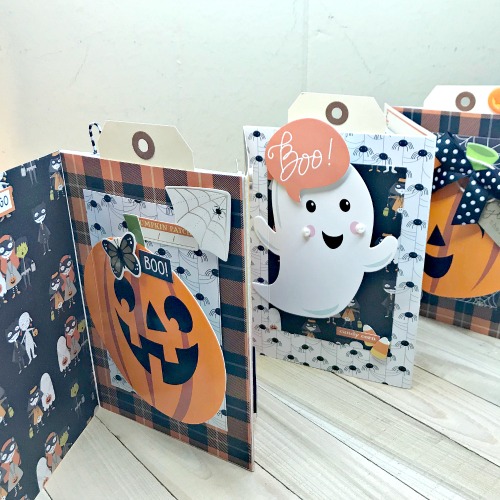 Let me share with you a look at the album pages after all were completed. You can see the tags that I've added to the pockets.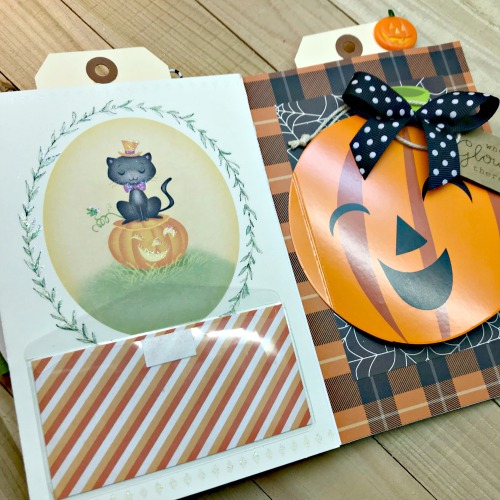 On one of the cards, I attached a pocket from the Keepsake Envelopes. Not only does this hide the sentiment of the card, but it adds a spot where I can place ticket stubs or other memorabilia.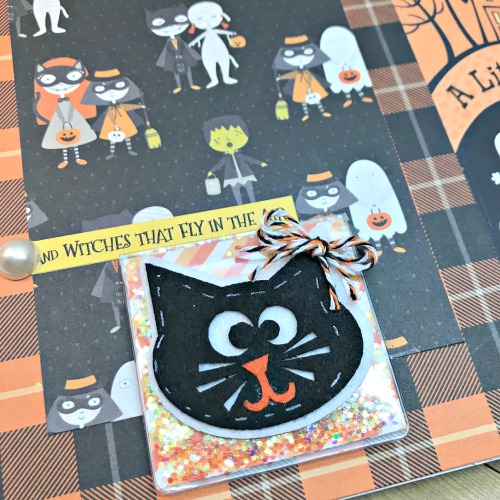 On this page, I added a smaller pocket that I filled with glitter before sealing. These make great shaker accents!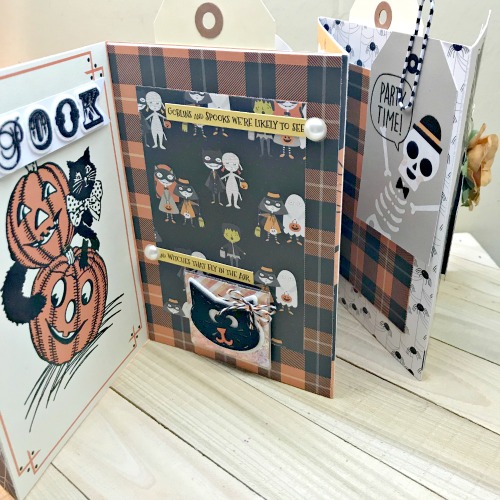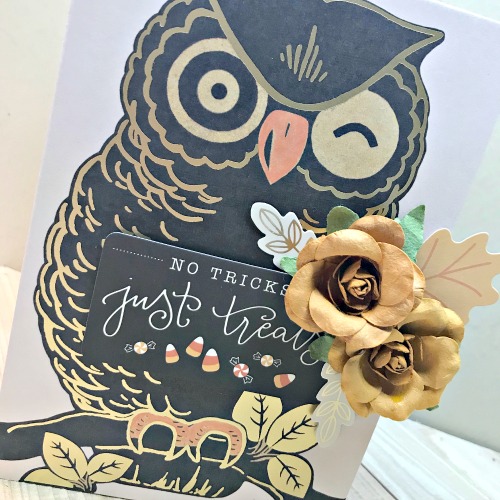 I will have more close-up photos of the mini album on my blog, so stop by and take a look!
Thanks for visiting us today!


Creative Time: 1 hour
Skill Level: Beginner
Material Needed:
Scrapbook Adhesives by 3L®:
Crafty Foam Tape Black
Keepsake Envelopes
Adhesive Dots 3D
HomeHobby by 3L®:
Premium Double-Sided Tape 1-inch
Premium Double-Sided Tape 1/2-inch
Other:
Pebbles, Inc. Spooky Boo Collection, Hallmark Greeting Cards (Dollar Tree); Standard Shipping Tags, Paper Flowers, Black Ribbon, Halloween Banner Die-Cuts (Walmart)
Pin It!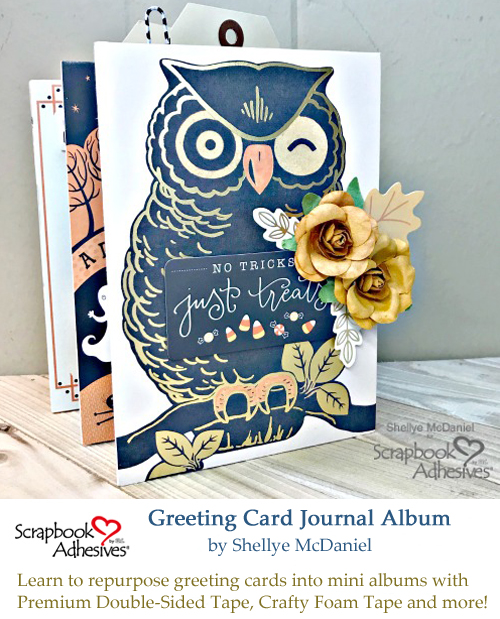 Let's Connect!