Foiled trees are a wonderful thing! They are even wonderful sparkling throughout my winter wonderland village canvas! Hello friends, Linsey here today sharing my latest project featuring 3D Foam Trees and Craft Foils! Foiled trees have never been easier or more fun! Come take a stroll through my winter wonderland village and see what I mean!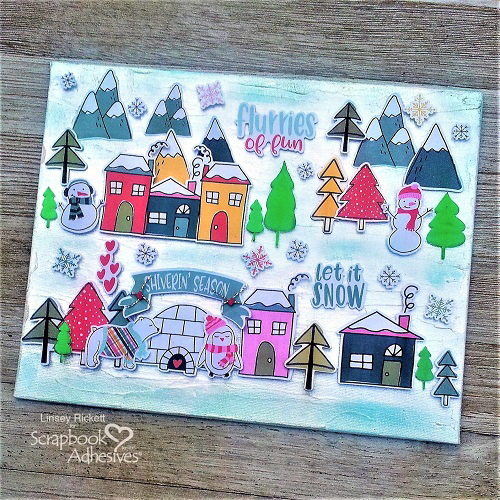 Building A Scene
Allow a layer of white glitter paste to dry over the canvas base. Add a variety of chipboard pieces and stickers and arrange to create a winter village. Add perfect dimension with 3D Foam Circles White Mix, 3D Foam Squares White Mix, and Thin 3D Foam Squares White Mix. The variation allows you to overlap pieces slightly for a more realistic effect.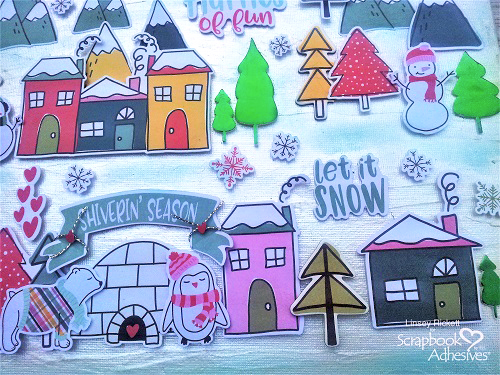 The 3D Foam Trees have different sizes and shapes, so they are unique and that makes them very cool. Think of how fun it would be to add foils to the trees in other colors like gold, silver, red and blue for the holidays! The 3D Foam Holiday Embellishment Kit is perfect for this and a must-have for the holiday season! I just love foiled trees!!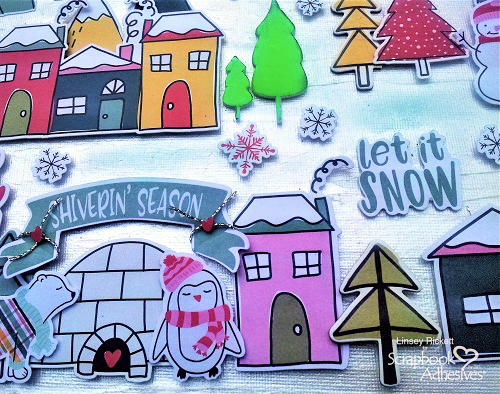 Imagine gazing into the village shop windows as the glorious green trees glisten along the snow-covered street. How charming, indeed! My little winter village simply wouldn't be as magical without these fabulous foiled trees! Don't you agree?
Pin It!