Hello crafty friends! Judy here today with a fun and trendy DIY home décor project, No Sew Monogram Hoop with Felt Flowers. This is an embroidery hoop project that requires no sewing! Who doesn't love that?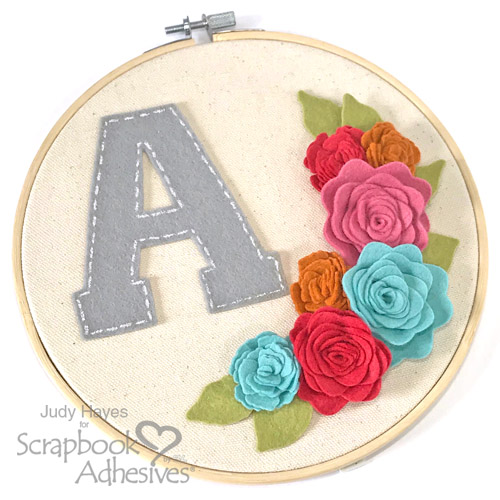 Monogram Hoop Basics
Cut a canvas slightly larger than embroidery hoop.
Wrap Extreme Double-Sided Tape ¼ inch around outside edge of the inner hoop.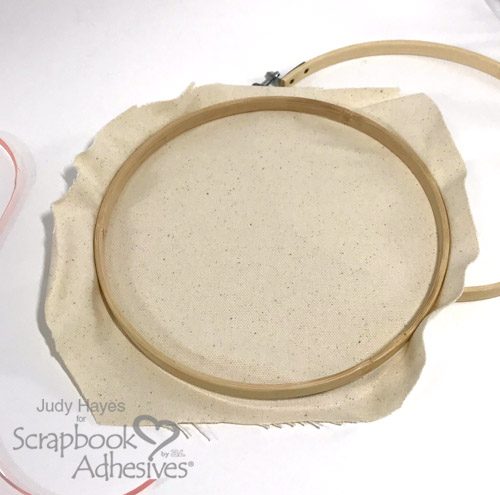 Place the inner hoop on the canvas. Remove the liner from Extreme Double-Sided Tape and pull the opposite edges of the canvas up against the adhesive. Continue to pull the canvas snug and press against the tape until it is fastened to the hoop. Adjust as necessary to remove any wrinkles. Once it's snug and even, press firmly against the entire edge to secure it to the Extreme Double-Sided Tape.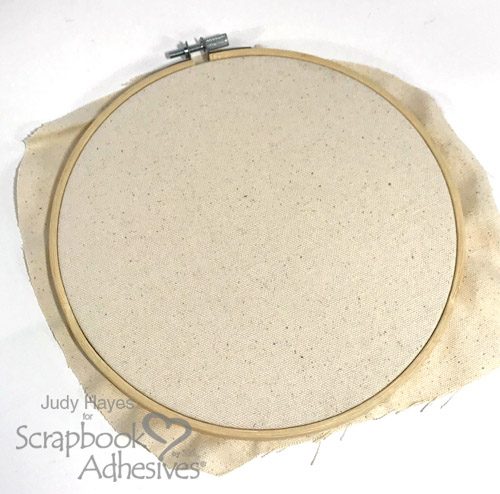 Turn the hoop over and place the outer hoop over the inner hoop and push them into place, then tighten the screw.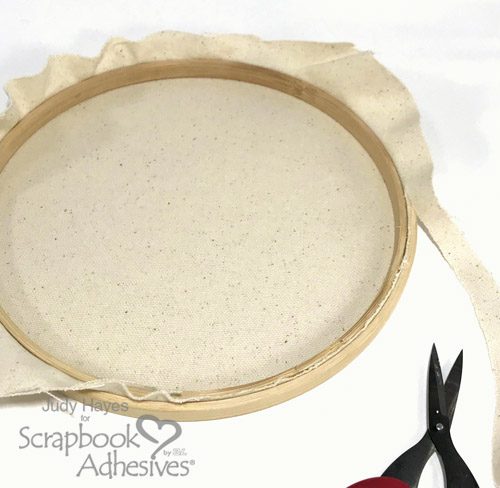 Turn the hoop to the back side and use small sharp scissors to carefully trim the canvas even with the hoop edge.
Making the Felt Flowers
Die cut three large and four small felt flowers and then six leaves. Roll the felt to form flowers.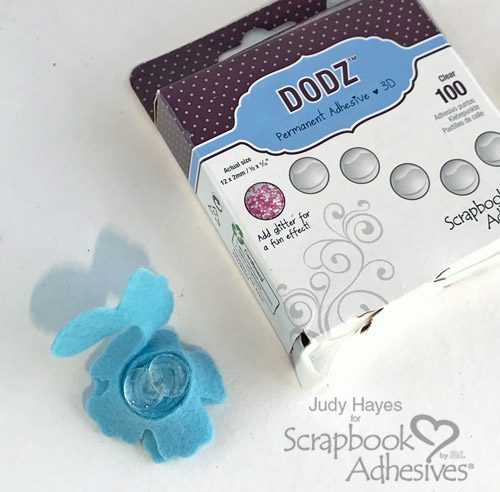 Place Adhesive Dots 3D on the back of each rolled flower. Heat the Adhesive Dots 3D slightly with a heat gun. Place the flap over the Adhesive Dot 3D and press firmly to secure the flower. Repeat for all flowers.
TIP: Warming Adhesive Dots helps them to stick better into the felt fibers.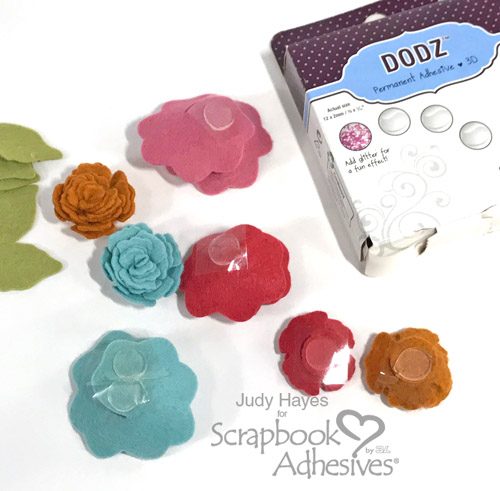 Place Adhesive Dots 3D on the back of each flower for fastening to the canvas in the hoop. Add Adhesive Dots 3D at base of each leaf. Leave liners in place to make it easy to arrange them on the monogram hoop.
Monogram It
Trace or draw monogram letter on the felt and fussy cut it. I found a style I liked online and printed it for a pattern.
Place Extreme Double-Sided Tape ¼ inch and Extreme Double-Sided Tape 1/2 inch on the back of the felt letter. Use a paint marker to make faux stitches on the letter. Allow it to dry or use a heat gun to speed drying time.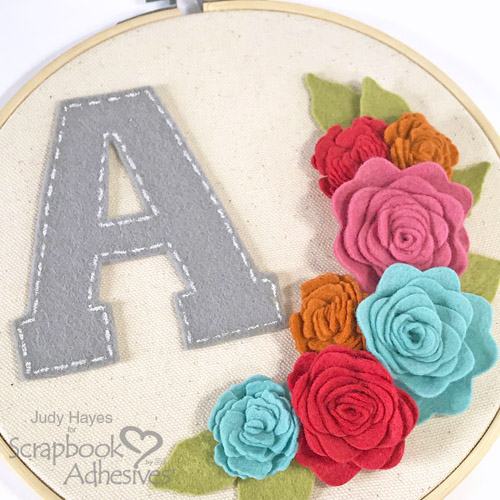 Assembling the Hoop
Arrange the flowers and monogram letter on the canvas hoop. Remove liners from Adhesive Dots 3D on flowers and press onto canvas. Press from the backside while pressing flowers in place. Fasten leaves. Remove liner from Extreme Double-Sided Tapes on monogram letter and press into place.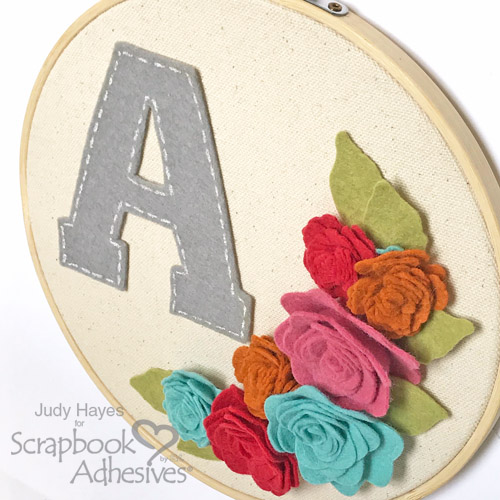 Thanks for Visiting!
Judy Hayes
Creative Time: 60 Minutes
Skill Level: Intermediate
Materials Needed
Scrapbook Adhesives by 3L®
HomeHobby by 3L®
Other:
8-inch Wooden Embroidery Hoop; Natural Canvas Fabric; Wool Felt (Gray, Olive, Rose, Salmon, Orange, and Blue); Craft Dies: Spellbinders® Paper Arts; White X-Fine Point Paint Marker
Pin It!