Fall Greetings! Shellye McDaniel here today with a unique way to use popcorn boxes to make an accordion style pocket album. This would also make a cute happy mail project for your Halloween lovin' friends. I love making stuffed envelope style projects, and that's what I based this Halloween Popcorn Box Pocket Album on.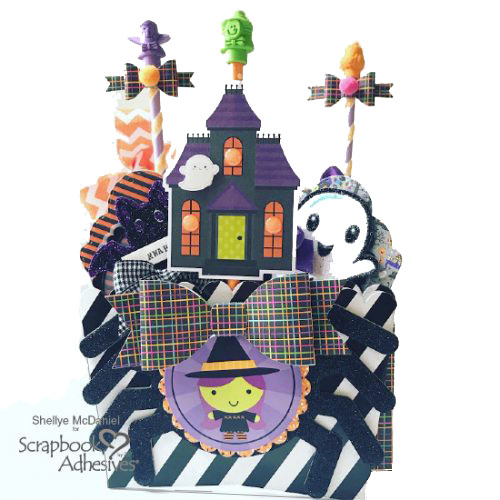 Creating with Popcorn Boxes
Happy Mail is one of my favorite things to create, so when I found these flat popcorn boxes boxes I immediately decided to make a pocket album that fits in the mail! Halloween Happy Mail!
To get started I pulled out four of the 3x3x4-in striped popcorn boxes, some Halloween papers and embellishments, and my favorite adhesives!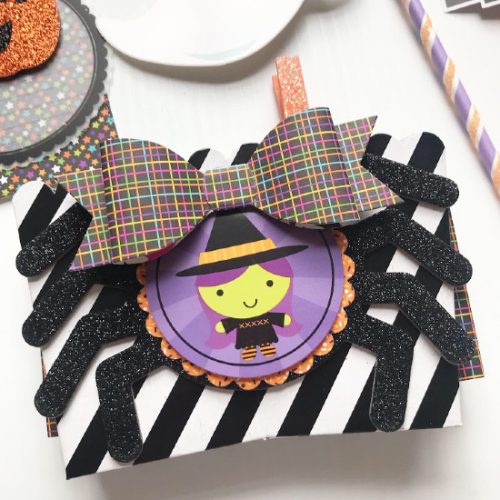 Begin by decorating the front of the flat popcorn box using Extreme Double-Sided Tape 1/2in to attach the pre-made chipboard spider. Next layer on the witch sticker and scalloped circle with 3D Foam Squares.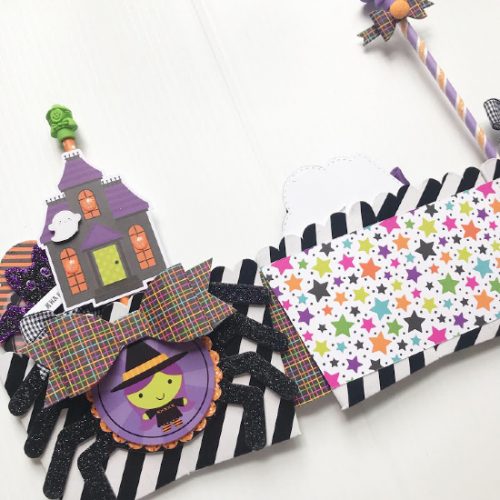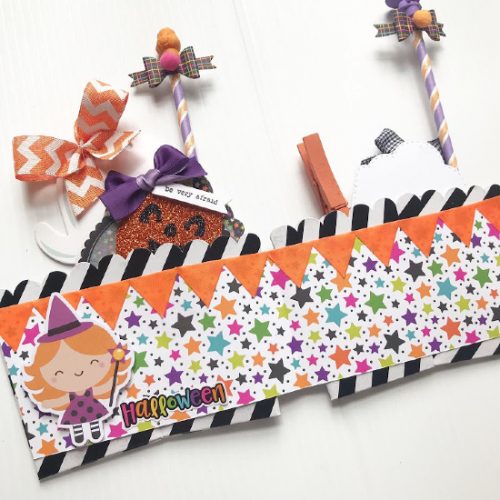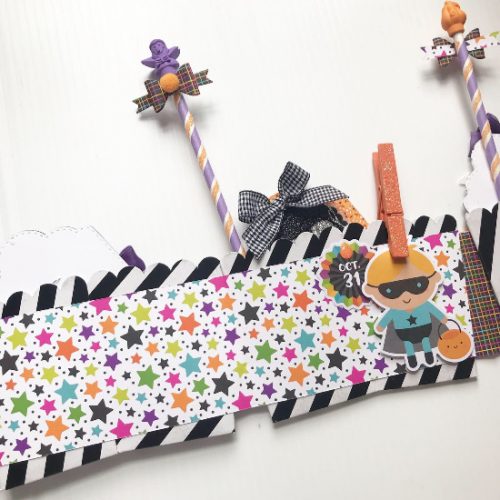 Next, to hold the pocket pages together, make strips of 3×12-in patterned and then fold them in half. Adhere the strips to the front and then back of the boxes with Extreme Double-Sided Tape 1/2in. Make sure that the folds of the paper extend further than the edge so they easily fold. The folds are alternated to make it an accordion style, as shown below.
Filling the Pockets
Onto the fillers: I crafted paper wands, tags and ephemera pieces!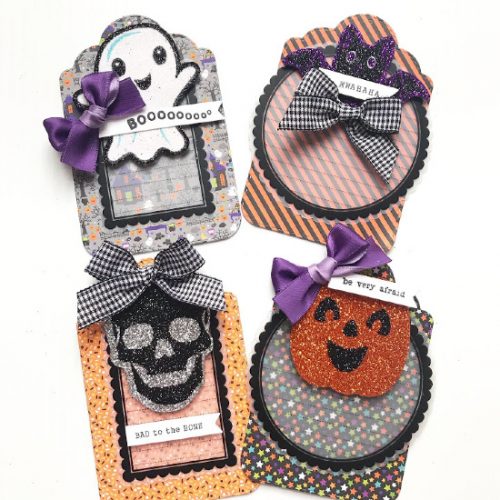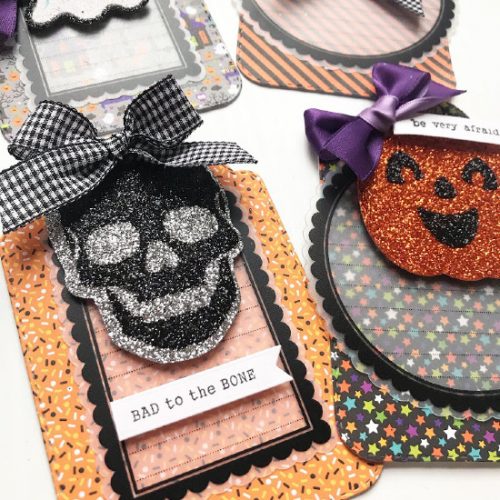 I love using Adhesive Dots 3D for attaching bows, die cuts and buttons to projects. These tags fit perfectly in the flattened popcorn boxes.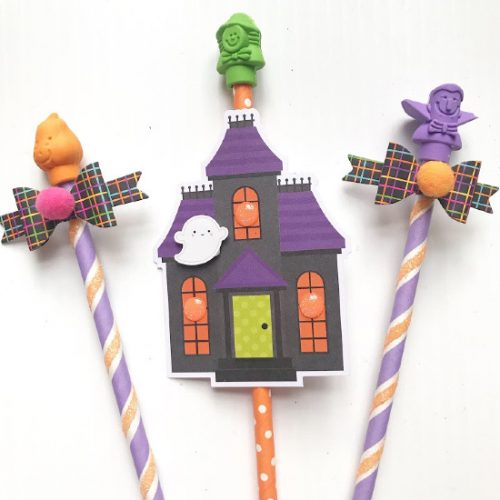 Finally these paper wands above are my favorites! Top each paper straw with a Halloween eraser. To hold the erasers on, wind Extreme Double-Sided Tape 1/4in around one end 3-4 times to create a thickness. The erasers are there to stay!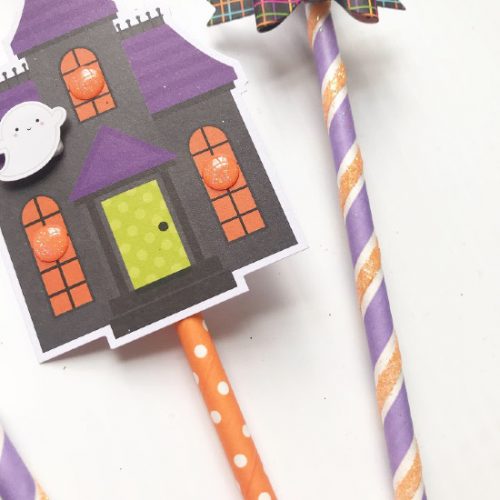 Next add a glittered stripe to the straws. To do this carefully wrap Extreme Double-Sided Tape 1/8in between the purples stripes. Remove the red liner and sprinkle with orange glitter. I love these!
You can find these cute mini popcorn containers at just about any craft supply store and they're very inexpensive! I can't wait to try out more themes for upcoming holidays.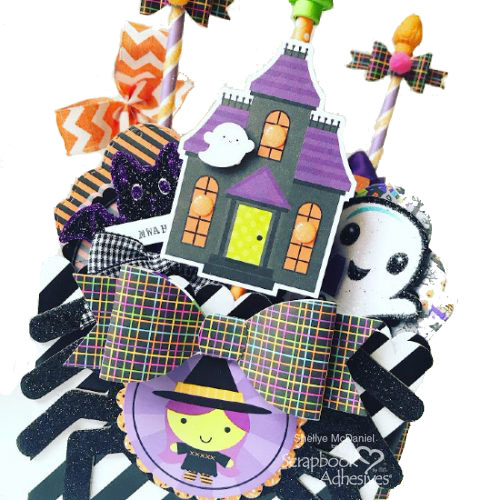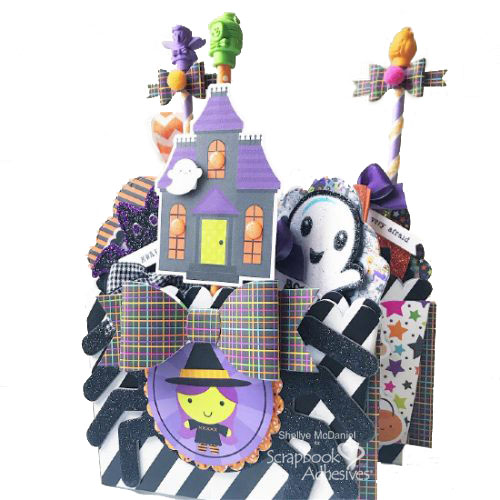 Thanks for joining me today! Have you made pocket mail? Take a second to comment and tell me what you made. Be sure to pin this idea if you love it!
Shellye
Creative Time: 1 Hour
Skill Level: Intermediate
Materials Needed
Scrapbook Adhesives by 3L®
HomeHobby by 3L®
Other: Oriental Trading-mini popcorn boxes; Paper Mart-ribbon, paper straws; Dollar General- erasers; Walmart- glittered embellishments; Doodlebug Design- patterned papers, die-cuts, enamel dots and stickers
Love it! Pin it!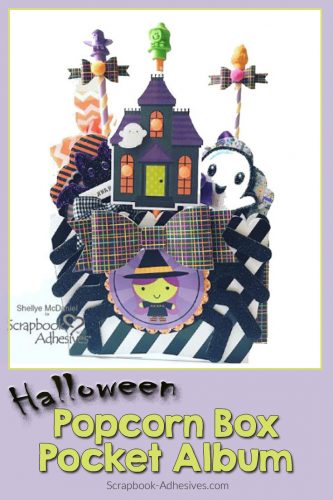 Let's Connect!