Hello everyone! The holidays are fast approaching! I'm always scurrying around at this time of year to make little gifts or decor items that are quick yet classy. Yes, I'm a last-minute person…is there any other way!?! Today, I'm sharing a Carolers Snow Jar made mostly from things I found at my local dollar store.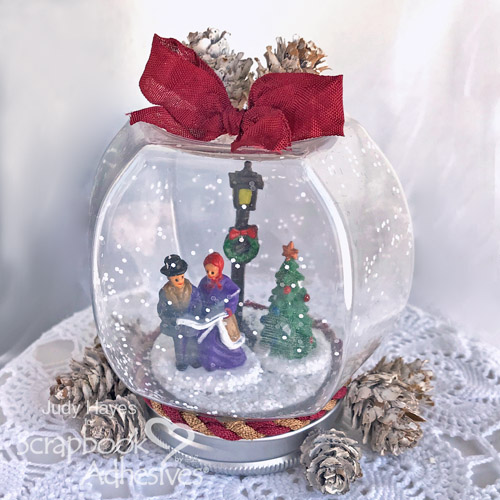 I bought the plastic jar, miniature carolers, tree, lamppost, pine cones, all accessories for a Christmas village, along with Styrofoam. The seam binding and cord are from my stash.
Carolers Snow Jar Instructions
The first step is to cut a piece of Styrofoam to fit inside jar opening so the jar can fit over it. A craft knife should work for this. Then remove the white liner that was inside the jar lid. I used Extreme Double-Sided Tape ½ in to attach the Styrofoam inside the lid.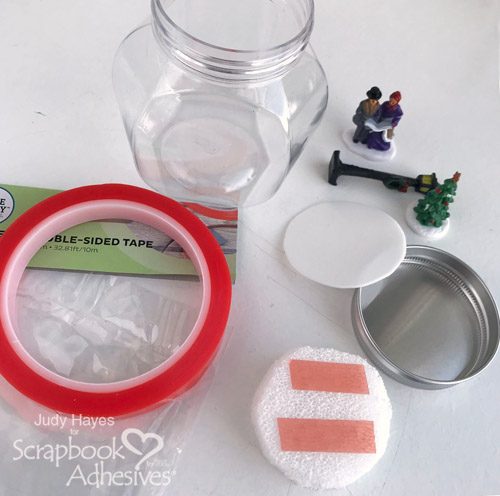 Trim the liner piece from jar lid to fit inside the jar opening and use it on top of the Styrofoam. It's also adhered with Extreme Double-Sided Tape ½ in.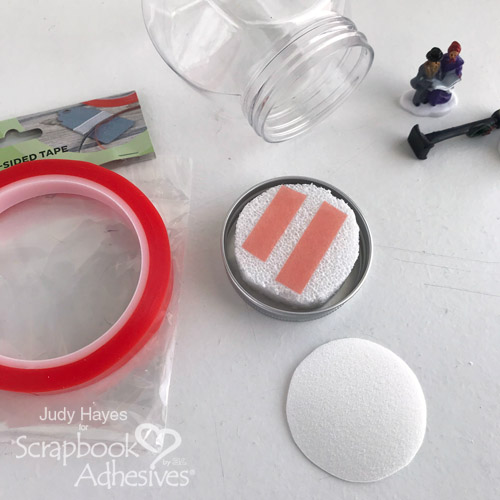 Making a Snowy Scene
Before adding two carolers, a tree and a lamp post on the lid, I screwed the jar to the lid to determine where jar front aligned with lid. It helped me determine where to place the carolers. Adhesive Dots Ultra Thin secure them in place.
Next, I used Dual Tip Glue Pen to spread the glue around the figures, then sprinkled snow glitter over it. I added more glue and glitter as needed. The glitter on the insides of the jar was not exactly intentional. I screwed the lid to the jar with the lid on top. Some of the glitter fell into the jar and stuck to the sides…static cling! It's a happy accident and I like it! LOL!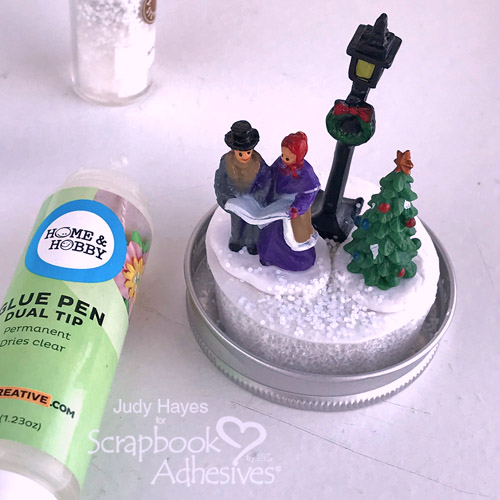 To hide the edges of the Styrofoam, wrap a cord around the jar just above the lid. Add Extreme Double-Sided Tape ⅛ in around the jar, then adhere the cord to it with ends butted together in the back.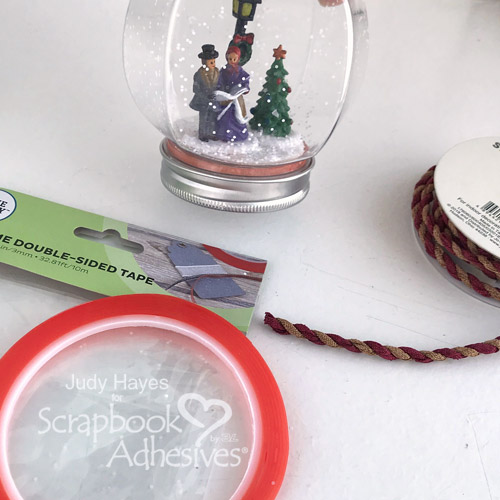 Add two pine cones and a seam binding bow to top of the jar (original bottom). These are held in place with Adhesive Dots 3D. That completes this little Carolers Snow Jar project!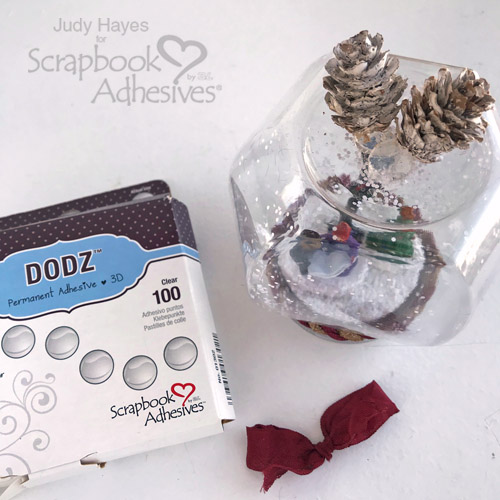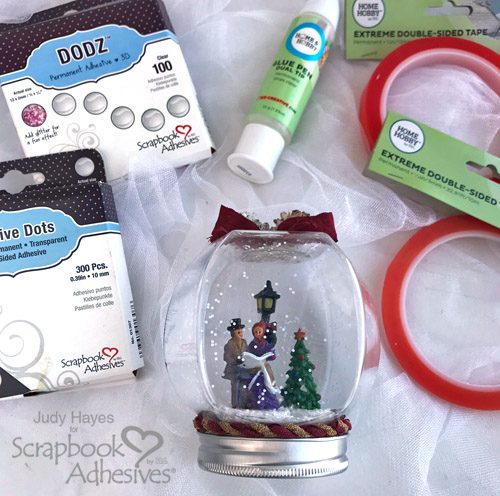 Thanks for Visiting! Happy Holidays!
Judy
Creative Time: 30 Minutes
Skill Level: Beginner
Materials Needed
Scrapbook Adhesives by 3L®
Home Hobby by 3L®
Other
Plastic Jar; Miniature Carolers, Tree, Lamppost; Styrofoam; Martha Stewart Snow Glitter; Seam Binding; Decorative Cord; Pine Cones
Love It! Save It to Pinterest!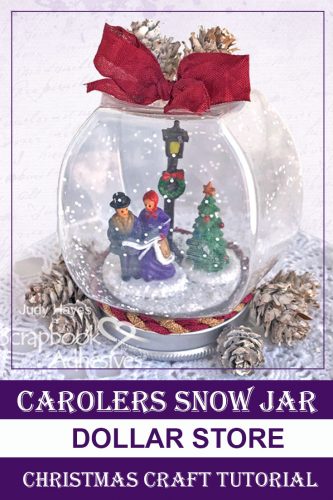 Let's Connect!