Hi everyone, Yvonne here with a simple to make hug card. I think a lot of us would like to have or a real hug, but with Corona going around, a paper hug is probably the best way to show someone you care.
This card is really easy to make with the use of Scrapbook Adhesives by 3L® products. Let me show you how to make your own paper hug.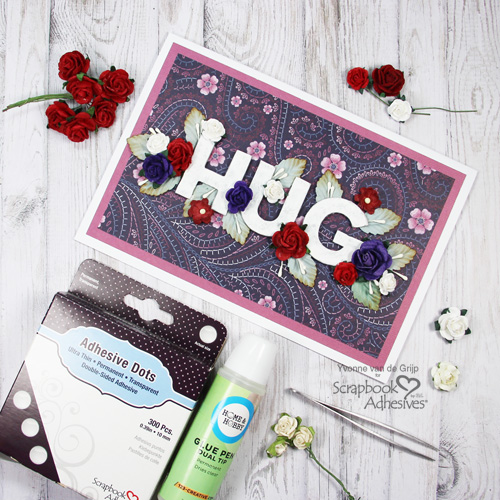 Floral Hug Card Base
Start with a card base made from a white rectangular-shaped base.
There are two card panels, one in purple cardstock that is cut slightly smaller than the card base. Adhere it using the E-Z Runner® Grand Refillable Dispenser.
The top card panel is a floral patterned cardstock cut smaller than the purple cardstock panel. Secure it on top with the E-Z Runner® Grand Refillable Dispenser.
Embellish the Card Panel
Start with the letters H.U.G. and sand them with fine-grade sandpaper. Next, whitewash paint them to give a distressed look.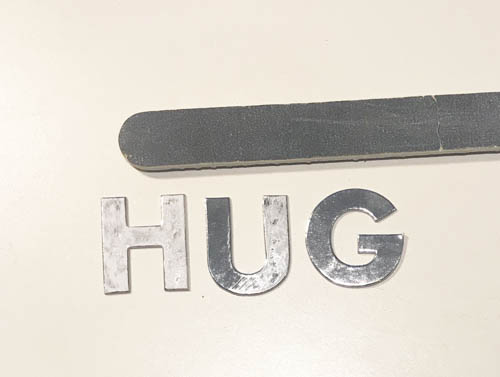 To pop up the letters on the card front, I used Crafty Foam Tape 108ft. There is a reason why I want the letters lifted. In order to tuck the flower accents under the letters, I need the space. The Crafty Foam Tape 108ft is the perfect solution!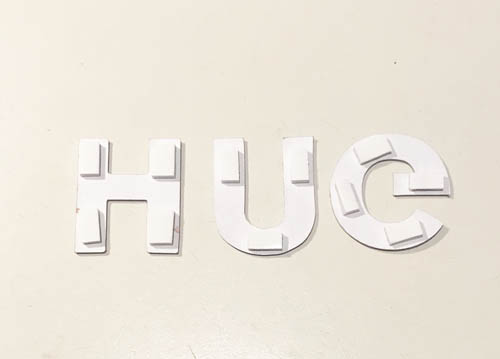 Designer's Tip: For an easy way to adhere the letters in a straight line, use a ruler. Simply place the ruler on your card to align with the bottom edge of the floral panel and place the letters against the top edge of the ruler.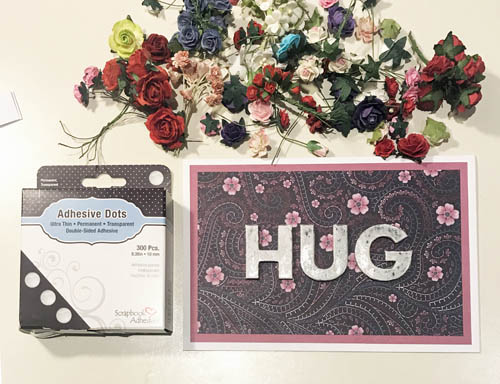 Now grab a combination of the flowers, leaves, and stamens that match the colors of the top card panel.
Decide the placement and secure the flowers and leaves with Adhesive Dots Medium Ultra Thin for a strong, permanent and flexible bond. There are no glue stains.
Finally, I adhered the stamens underneath the sentiment with Dual Tip Glue Pen.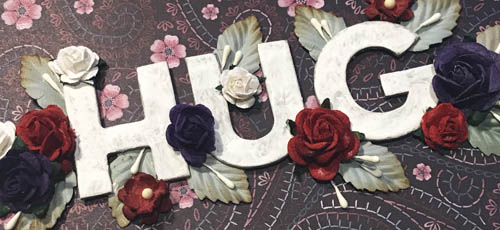 Your Floral Hug Card is ready to be sent to someone who you would like to hug or someone who really needs that hug.
Wishing you happy crafting and stay safe!
Yvonne van de Grijp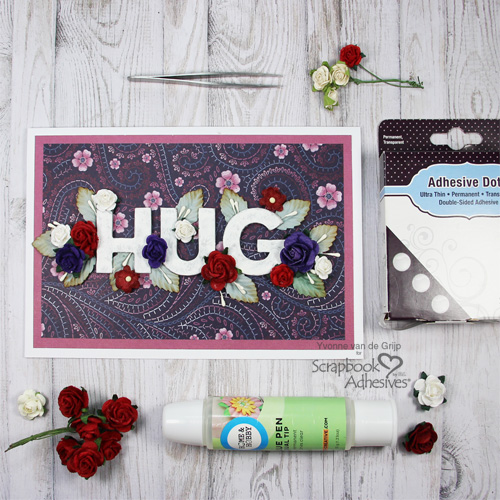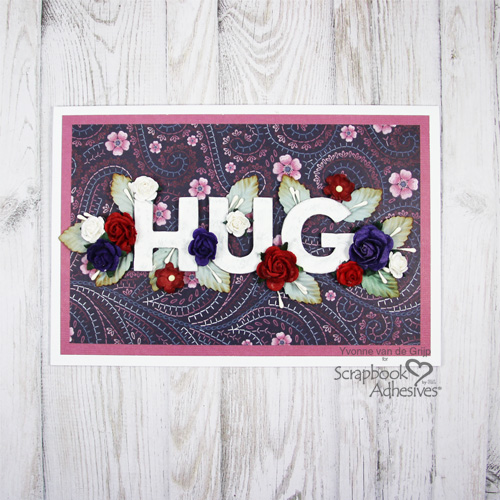 Creative Time: 30 minutes
Skill Level: Beginner
Materials needed:
Scrapbook Adhesives by 3L®
E-Z Runner® Grand Refillable Dispenser
Adhesive Dots Medium Ultra Thin
Crafty Foam Tape 108ft
HomeHobby by 3L®
Dual Tip Glue Pen
Other
White, Purple and Patterned Cardstock; Chipboard Letters; Sanding Tool; White Paint; Paint Brush; Mulberry Flowers; Leaves; Stamens; Paper Trimmer; Tweezers
Save It to Pinterest!