Sometimes you have the perfect title piece within a collection and other times you have to create your own. Would you have ever guessed that an adhesive combined with WOW! Embossing Powder can help with that? Christine joining you today to showcase a fabulous technique with our 3D Creative Foam Sheets on my Dream Scrapbook Layout! Let's dive in!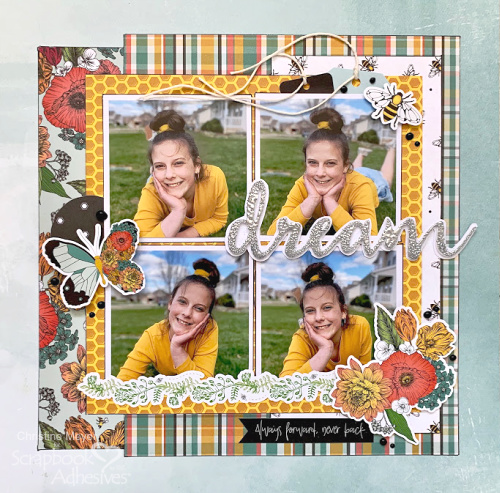 Dream Scrapbook Layout Title
Today I am going to be sharing one of my favorite, creative techniques with our adhesives on this Dream Scrapbook Layout! All you need is 3D Foam Creative Sheets and WOW! Embossing Powder. I used the 3D Foam Creative Sheets White Medium. These sheets allow you to cut out the adhesive into any size or shape that you want.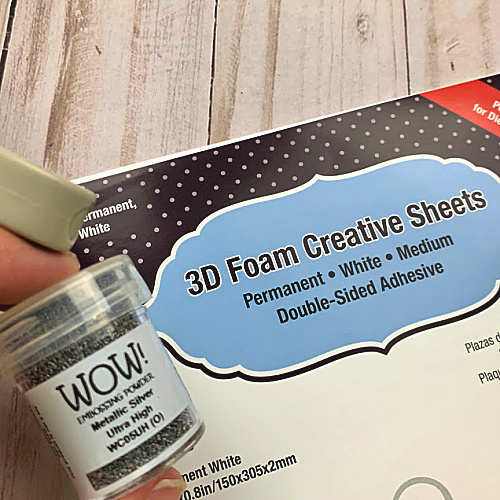 These sheets are foam with adhesive on both sides. Once you have cut out your shape – peel back the top layer. Add embossing powder to the exposed adhesive. Heat it up and allow it to cool down. Then you can peel off the bottom adhesive and you have a sticker ready to use!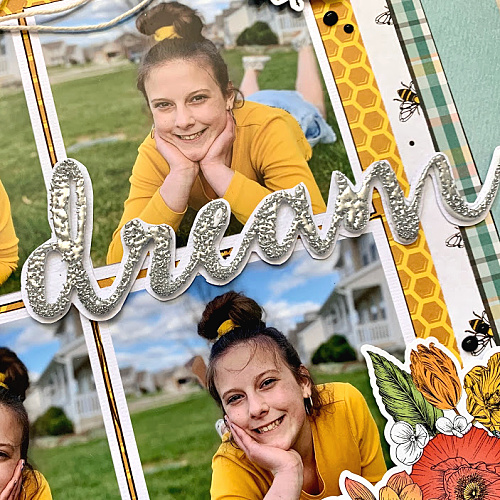 The Metallic Silver Embossing Powder from WOW! Embossing Powder was used and it came out really neat! The texture it adds is absolutely gorgeous. I opted to adhere to the white cardstock and then cut around that to create a backdrop for my title. Using the Dual Tip Glue Pen, I adhered the title to the layout.
Other 3D Foam Adhesives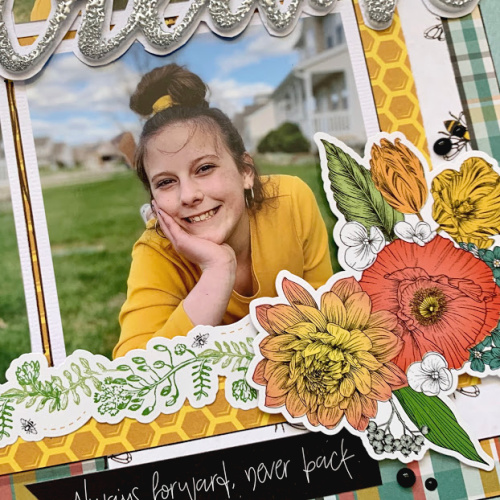 I've shown you the magic you can make with 3D Creative Foam Sheets but don't forget the basics of 3D Foam Squares and how they too can transform a layout. I used them to pop up the flowers in this corner.
Sometimes you want even more height – this butterfly has double layers of 3D Foam Squares under the wings to give the illusion of them lifting off the page.
Dream Scrapbook Layout Process Video
All of these ideas are highlighted in my process video – let's have a look!
Thanks for stopping by today!
Christine Meyer
Creative Time: 60 minutes
Skill Level: Intermediate
Materials Needed
Scrapbook Adhesives by 3L®
E-Z Runner® Grand Permanent Strips Refillable Dispenser
3D Foam Squares White Mix
3D Foam Creative Sheets – Medium White
Home Hobby by 3L®
Dual Tip Glue Pen
WOW! Embossing Powder
Metallic Silver Ultra High Embossing Powder
Other
Patterned Paper, Ephemera, and Stickers: PhotoPlay Paper from The ScrapRoom Kit
Save It on Pinterest!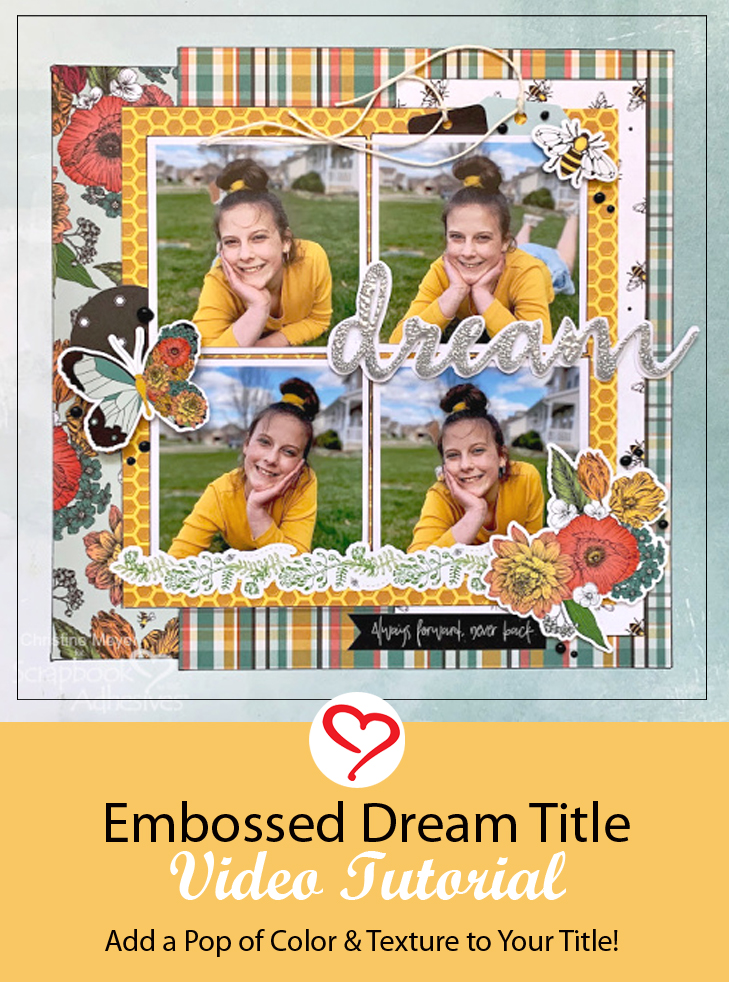 Let's Connect!