Hi friends! Dana here today sharing a fun fall décor makeover. I don't have as much time to spend on fall décor projects now that school and sports are back in full swing. Rather than start from scratch on an accessory for my home, I quickly embellished a store-bought piece with the help of some of my favorite go-to adhesives.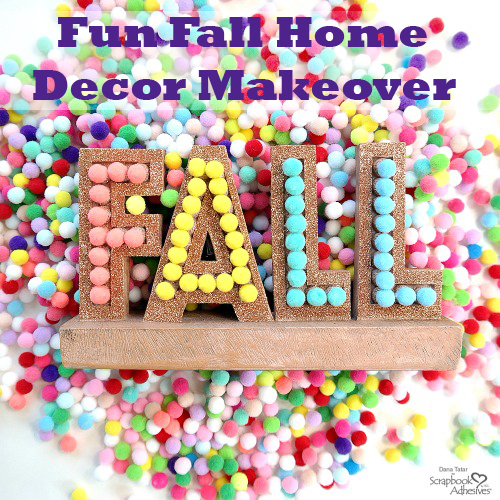 I used Extreme Double-Sided Tape and Mini Adhesive Dots to add copper glitter and colorful pompoms to a tabletop resin word. In less than 30 minutes I added a fun pop of color to my home!
Store-Bought Fall Décor Makeover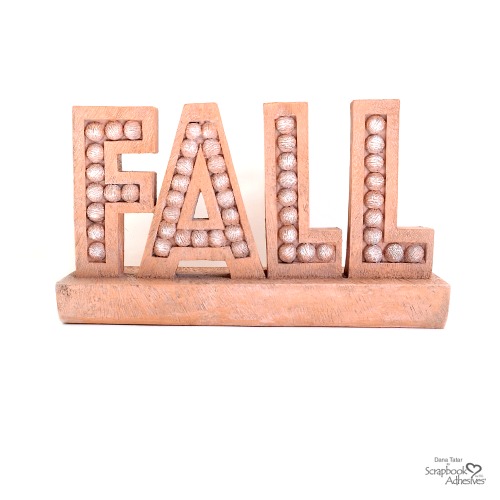 Here is the tabletop resin word before I started this project. This piece is great as-is, but I thought it could be even better with a pop of color. This word is roughly 8 inches long and 5 inches tall, which made it the perfect size for a quick makeover. The small dots inside each letter immediately had me thinking pompoms! The brushed finish needed a touch of sparkle so I chose a bright copper glitter.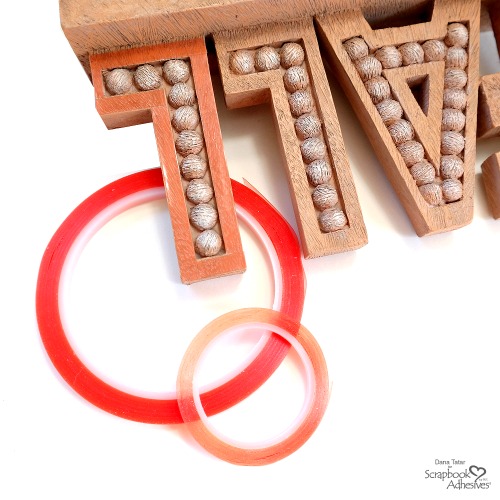 To begin, I applied Extreme Double-Sided Tape to the front face of each letter.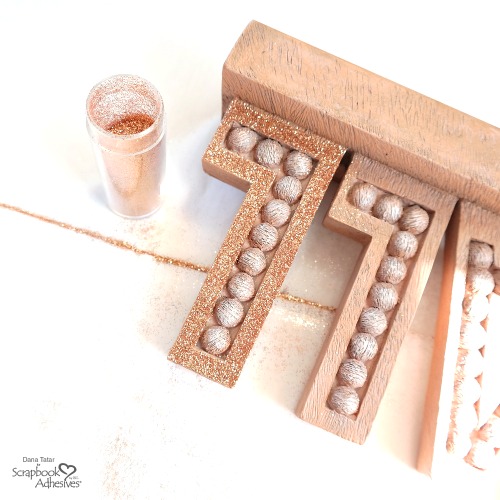 Next, I removed the top liner from the tape and sprinkled on copper glitter.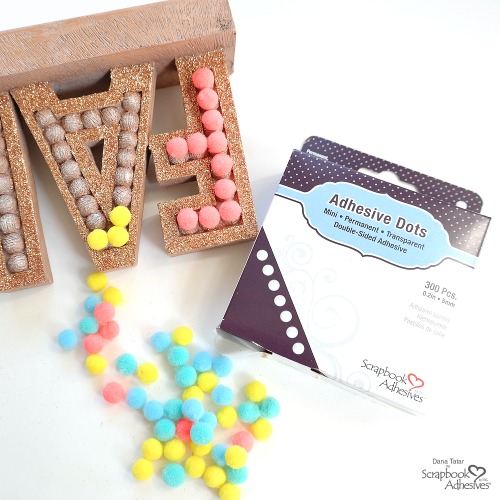 Lastly, I applied a Mini Adhesive Dot to the center of each ball and pressed on a pompom embellishment. I chose to decorate each letter with a solid color, but I think a fun colorful mix would look amazing as well.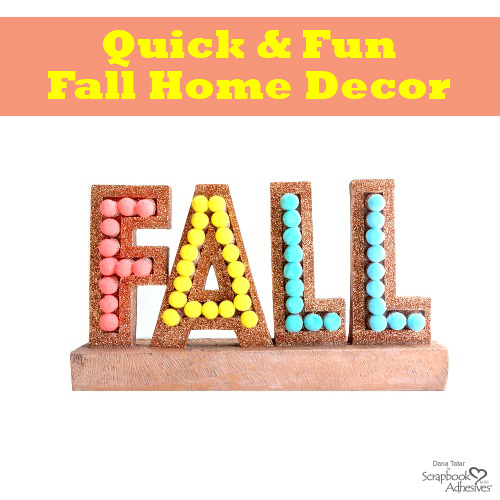 Thanks so much for stopping by today! I hope I have inspired you to personalize store bought Fall décor items for your home.
~Dana Tatar
Creative Time: 30 Minutes
Skill Level: Beginner
Materials Needed
Scrapbook Adhesives by 3L®
HomeHobby by 3L®
Other
Tabletop Resin Word; Copper Glitter; Pompoms
Pin It!