Hello, Sheri here again and I have a very quick & easy Colorful For You Fall Card that uses some scraps of designer papers with 3D Foam Leaves and Metallic Foils! I think you'll agree with me that it can get any better than this. Let me show you how!
Using Color in Your Fall Card
First, select
your 3D Foam Leaves and the color of Metallic Transfer Foil Sheets you wish to use. Because the foam
leaves are adhesive on both sides, all you have to do is rub the foil on the
sticky surface and you have foiled dimensional leaves you can then adhere to
your project.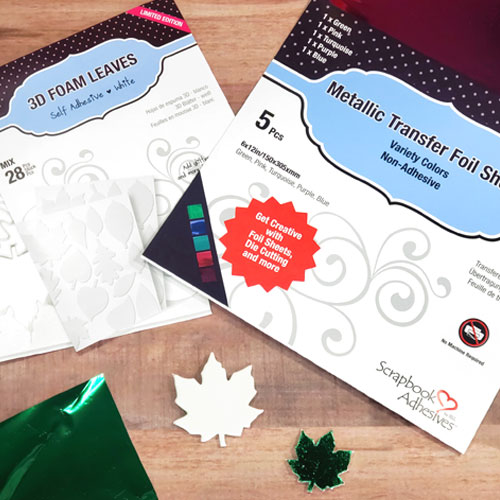 Card Assembly
Next,
assemble the layers of your background with your choice of scrap papers cut to
size using the MyStik® Permanent Strips Dispenser.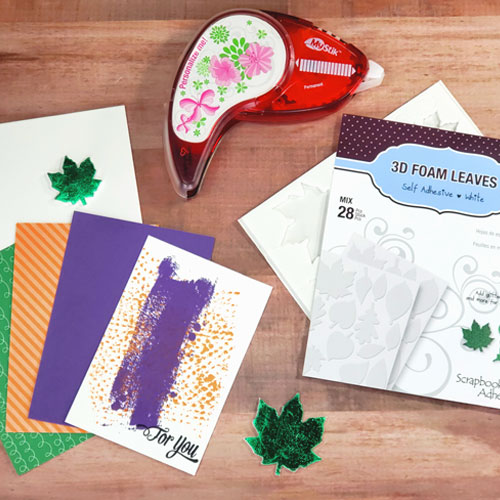 Sometimes I like to use colors that will work on several occasions. The orange, purple and green combo works well for Halloween or autumn but they will also work well for a last-minute birthday card.
The stamped orange background was something I already had lying on my craft table. I added the purple brushstrokes for more color, cut to size, and the all-occasion sentiment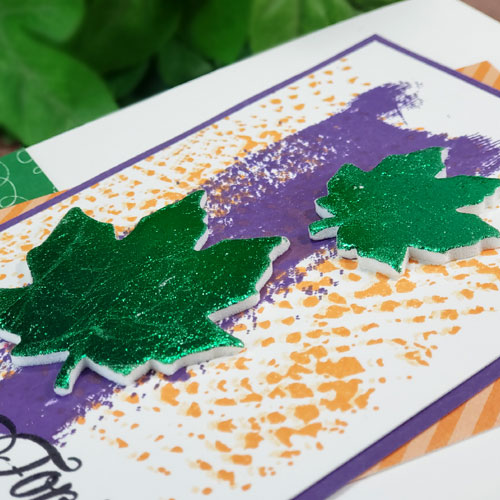 I love how the leaves seem to just pop off the card! There are several sizes and designs of leaves in this 3D Foam Leaves set to choose from. This is a great project to take on the go because there is no die-cutting involved.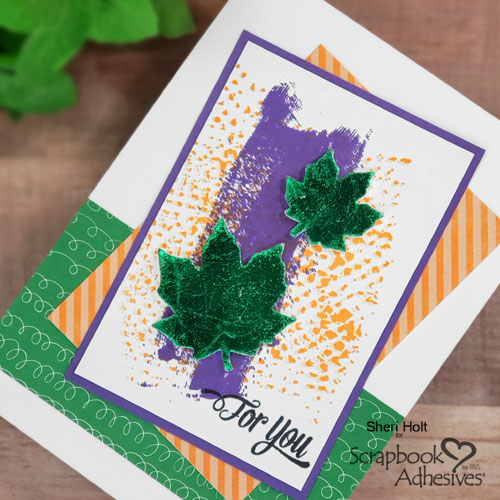 I hope you were inspired to try this easy foiling method on your cards!
Sheri Holt
Creative Time: 20 minutes
Skill Level: Beginner
Materials needed:
Scrapbook Adhesives by 3L®
MyStik® Permanent Strips Dispenser
3D Foam Leaves
Metallic Transfer Foil Sheets Variety
Pin It!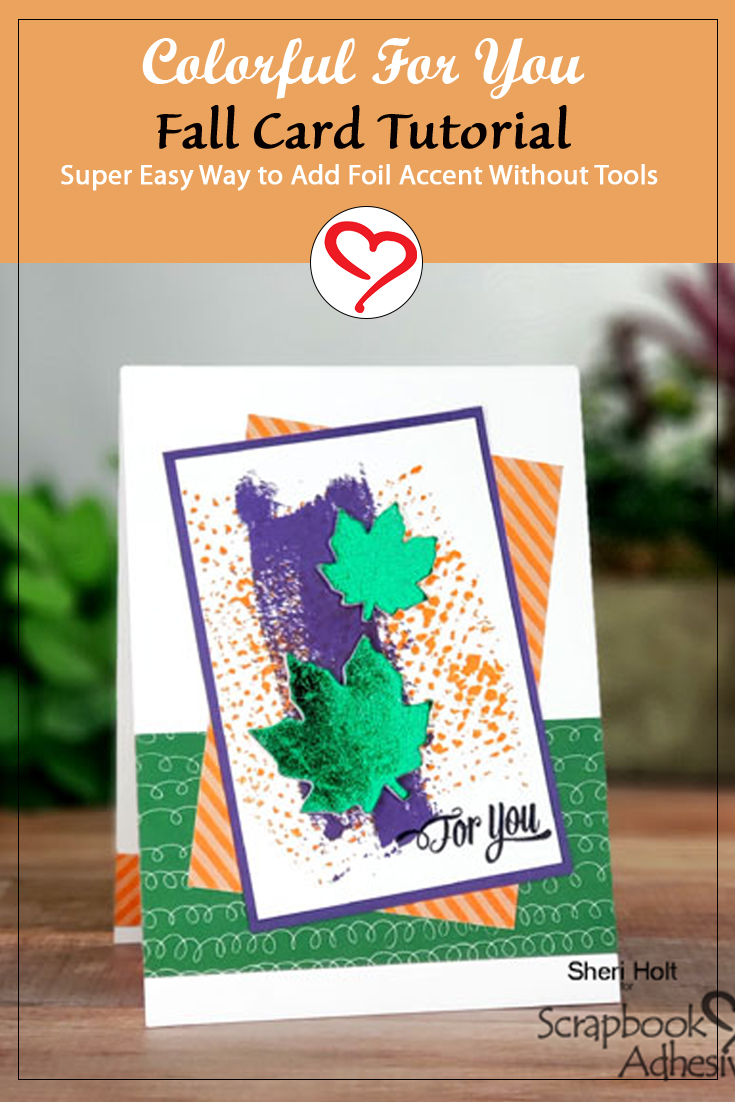 Let's Connect!