Hi friends! Dana here today sharing a festive tutorial for yarn trees. Yarn Trees are a fun and easy way to decorate for the holidays. I used everyday craft supplies and some of my favorite adhesive products to decorate foam cones to create Christmas décor for my home.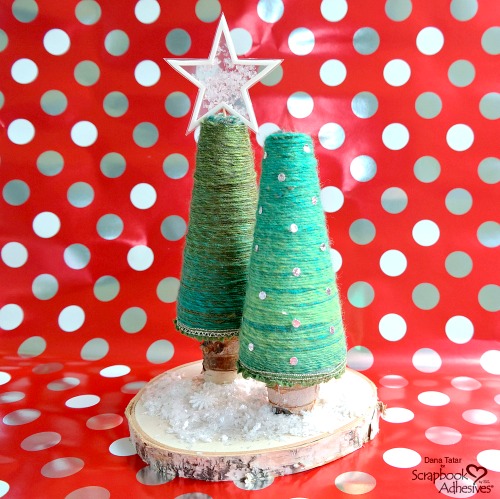 I designed my yarn trees using green products, but any color, size, or texture of yarn would look fantastic.
Decorating Yarn Trees with Adhesive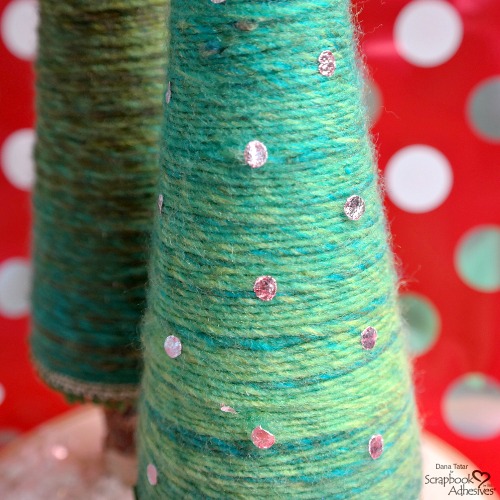 I used silver foil to decorate one yarn tree. The 3D Foam Creative Embellishment Kit with Foil includes 5 sheets of transfer foil: Gold, Silver, Blue, Red, Green. Decorate with one color or a festive mix! Try decorating yarn trees with 3D Foam designs for great dimension. Use them as design elements, with glitter, embossing powder, craft foils, and more.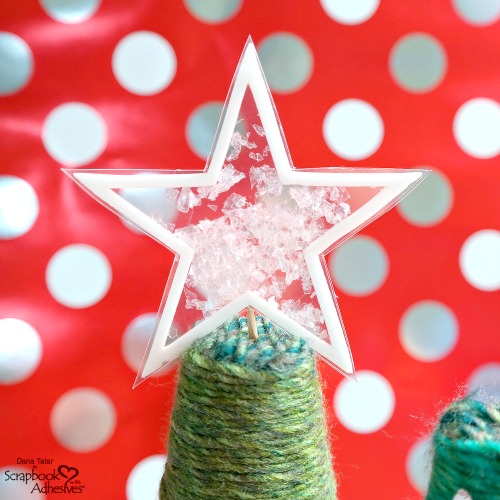 Wear your adhesive on the outside! I filled this shaker star embellishment with mica flakes, but sequins or glitter would like just as good.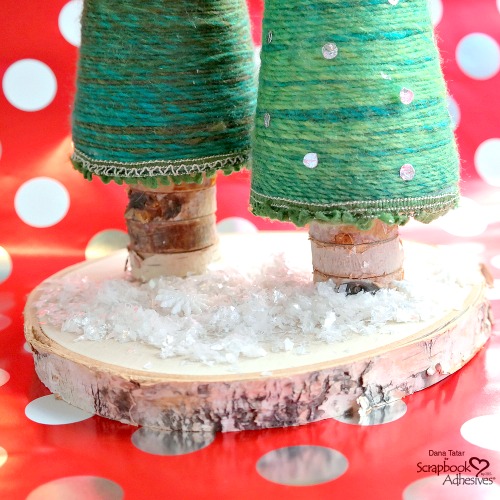 The birch round trunks add a realistic finish to these simple trees. Try sponging on white acrylic paint for a frosty finish.
Thanks for stopping by today! If you'd like to see the full tutorial for this project, please CLICK HERE to visit my blog.
~Dana Tatar
Creative Time: 60 minutes
Skill Level: Beginner
Materials Needed:
Scrapbook Adhesives by 3L®
Adhesive Sheets 12×12 inch
Adhesive Dots Micro
3D Foam Stars
3D Foam Creative Embellishment Kit with Foil
HomeHobby by 3L®
Extreme Double-Sided Tape 1/2 in
Extreme Double-Sided Tape 1/8 in
Other
#6 Foam Cones: FloraCraft; Yarn: Lion Brand; Birch Rounds: Walnut Hollow; Mica Flakes: Melissa Frances; Green Trim: Webster's Pages; Felt; Acetate; Toothpick
Pin It!