Hello crafty friends! Tracy here and today I'm back with another Dimensional Layout step-by-step tutorial to share. I love adding dimension and texture to my creations, and thought today I would take you through my process when I create.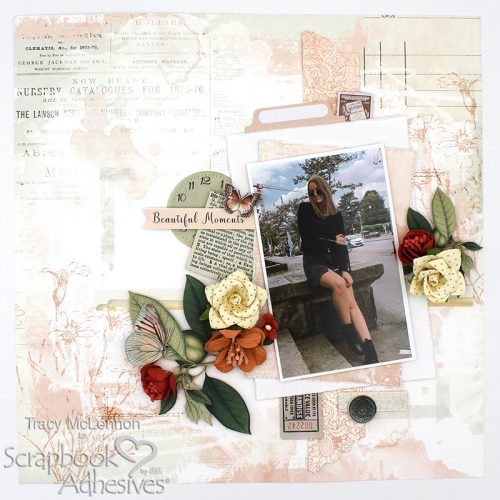 Dimensional Layout How To's
Once I picked out my patterned background, I matted my photo in white cardstock and cut the patterned paper pieces that I wanted to frame my matted photo. I used a combination of the E-Z Runner® Ultra Strong Refillable Dispenser and Crafty Foam Tape White to adhere these pieces to the background starting my dimensional layout. I will always use my E-Z Runner® Ultra Strong Refillable Dispenser when creating dimensional layouts. This ensures I create a good solid base to adhere many layers and embellishments that could be weighty.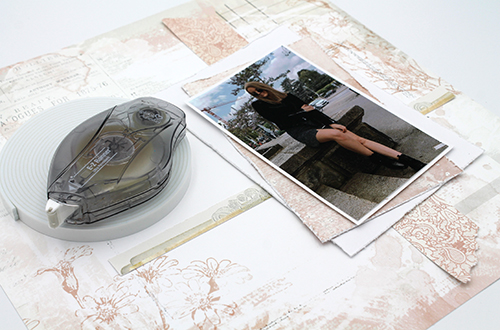 The second step is to start adding the paper die cut embellishments around the matted photo. This is also key for creating a dimensional layout. By using a combination of 3D Foam Squares White Mix and Thin 3D Foam Squares White Mix, I added these pieces. Even the difference of using Thin 3D Foam Squares White Mix gives enough space between layers to add dimension without adding too much dimension.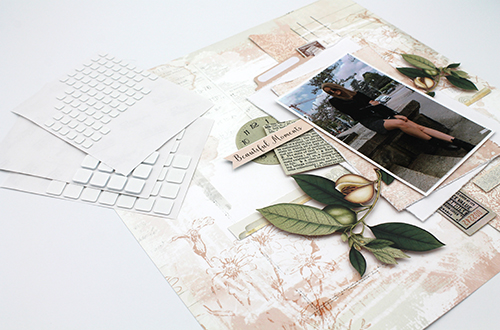 My final step is to add the very dimensional flowers to the layout. I love to use Adhesive Dots Large to add these securely. Depending on the texture and weight of the flower, sometimes I will double up the Adhesive Dots Large to really make sure it's down.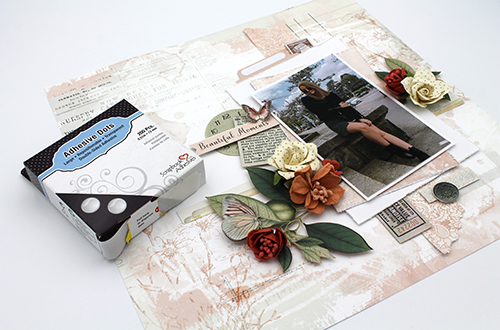 These few little tricks will hopefully help with your next dimensional layout.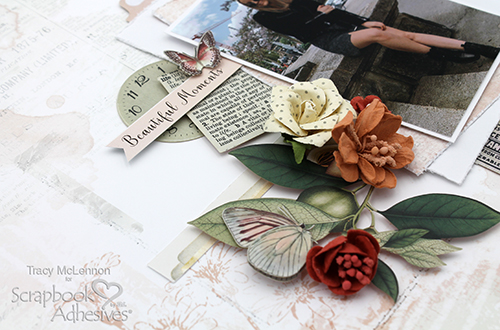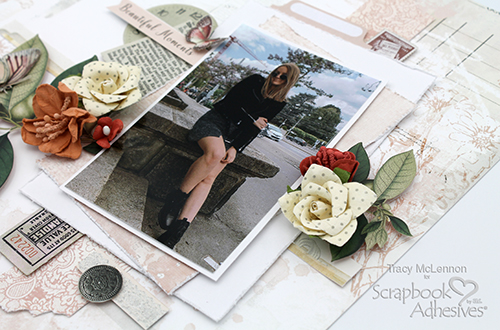 Thanks so much for stopping by!
Tracy
Skill Level: Intermediate
Creative Time: 45 minutes
Materials Needed:
Scrapbook Adhesives by 3L®
Crafty Foam Tape White
E-Z Runner® Ultra Strong Refillable Dispenser
Adhesive Dots Large
Thin 3D Foam Squares White Mix
3D Foam Squares White Mix
Other: 49 & Market Vintage Artistry Collection (patterned papers, die cuts, flowers); Cardstock- White; Paper Distresser
Save to Pinterest!
Let's Connect!