Looking for a fun adhesive to try? Reach for the E-Z Runner® shape adhesives like the E-Z Runner® Stars and the E-Z Runner® Hearts! Both contain 650 pieces of white double-sided shaped adhesives that can adhere layers together or become embellishments themselves. Wear Your Adhesive on the Outside technique creates your own custom embellishments using them with our Metallic Transfer Foil Sheets, glitter, pigment powders, and more.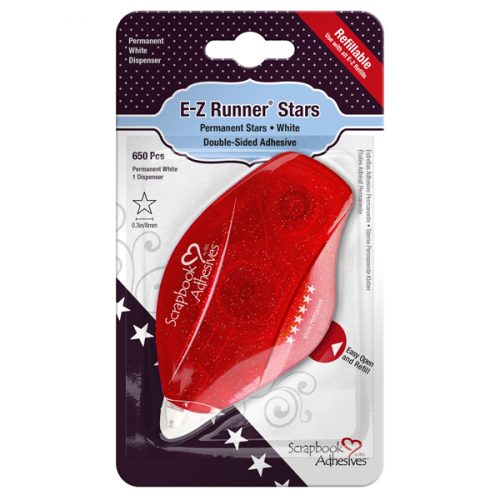 Our E-Z Runner® Stars and Hearts are ergonomically designed for easy usage. The drop in the refill cartridges can be switched mid-use (no need to wait until you run out!), with no winding or threading. So easy! Mix and match any refill with any refillable dispenser.
How to Use Them!
If you can't see the video, click to watch here: How to Use the E-Z Runner Stars & E-Z Runner Hearts video.
Try with Foil
Here are a few examples of what you can do using our Metallic Transfer Foils Sheets for extra shine! To see details, click Fun with Foil Projects!
Add a Little Glitter
By adding glitter to the E-Z Runner-shaped adhesives, they bring sparkle and movement to your projects! For more inspiration, click Add Glitter for Glitz Projects!
Wait, There's More…
Yes! There are other mediums you can use with them. Melt embossing powder, add flock and even use pigment powder. To be inspired, click Use Other Medium Projects!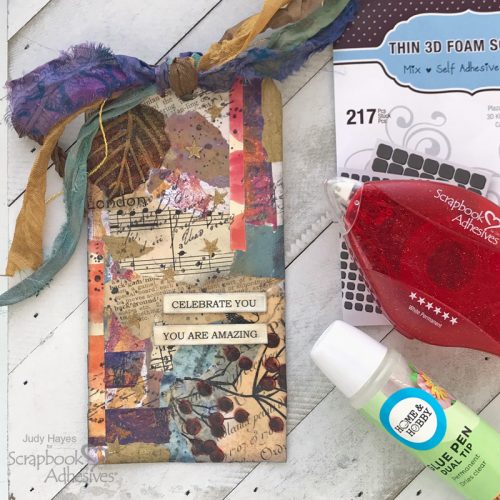 So, what is your favorite way to use them? Let us know in the comments below! We love to hear from you!
Save to Pinterest!