Metallic Transfer Foil Sheets add colorful shine and metallic luster to cards, scrapbooks, DIY, and mixed media projects. Each package contains five different colors. There are two sizes to choose from 6 x 12-inch and 6 x 6-inch.
It's quick and easy to apply using our Adhesives with no extra tools, gel, powders, or heat required. To create custom foiled designs use them on Adhesive Sheets, 3D Foam Creative Sheets, 3D Foam Designer Shapes, E-Z Runners, Crafty Power Tapes (our tear tapes), Mounting Squares, and more.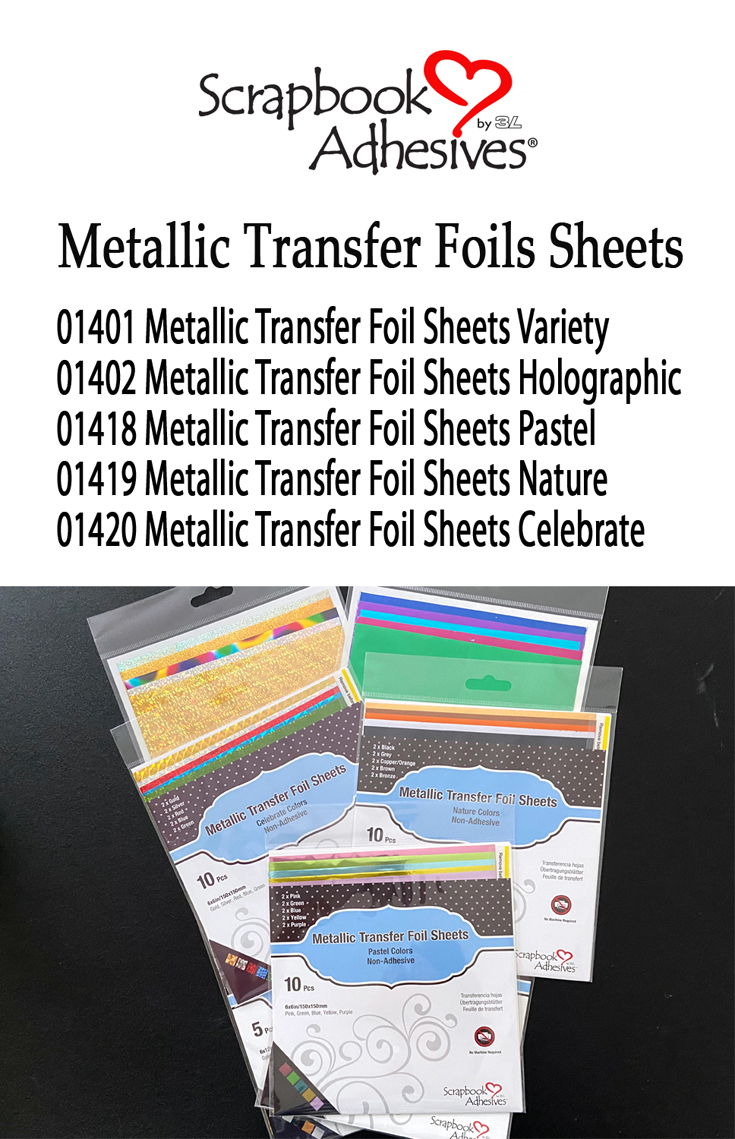 How to Apply the Metallic Transfer Foil Sheets
To apply foil, place foil color side UP on top of the exposed adhesive surface, gently rub with a fingertip, and peel away to reveal the foiled element. If there is a missed area, no problem, simply reapply the foil. It's that easy. Get the kids involved! Designer's Tip: cut a small piece of the foil for easy application.
View the Information Video
See the details of all the Metallic Transfer Foil Sheet packs and how to use them.
We hope you enjoyed the information about the Metallic Transfer Foil Sheets from Scrapbook Adhesives by 3L®. Let us know in the comments which is your most likely method to use them.
Save to Pinterest!