Hello crafty friends, Martha Lucia here. Today I am sharing a Fall Thanks Card with Dimension. This is inspired by the season with a lot of dimension created by the leaves. See how the 3D Foam Squares not only lift up elements but also make sparkly accents to Wear Your Adhesive on the Outside!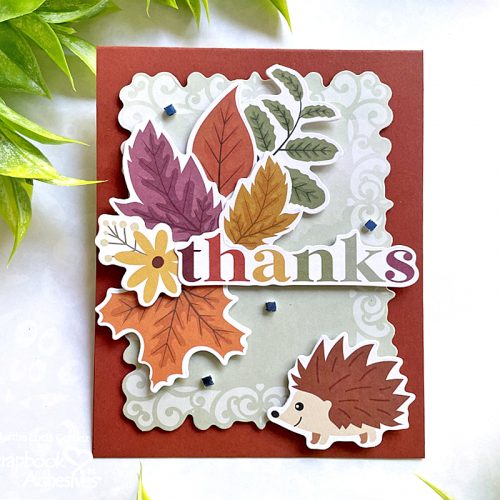 Fall Thanks Card
To make this, I used an Inspirational Fall Card Kit which include different type of leaf designs. Start by creating the card base and decorating it with a die cut piece included on the kit. To secure it, I used the regular size of the 3D Foam Squares White Mix.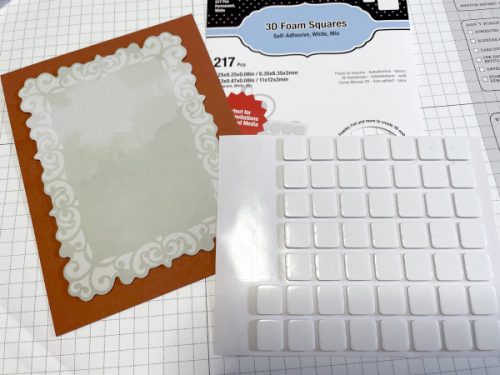 Card with Dimension
Then I added the small size of the 3D Foam Squares White to the different pieces I selected for my card.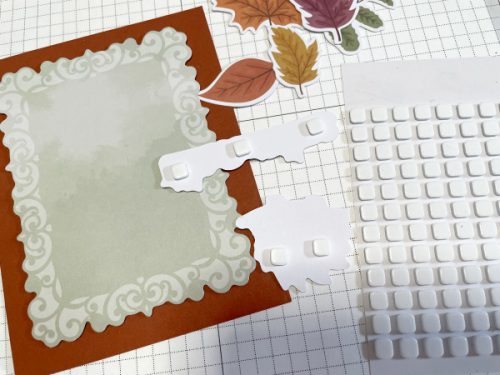 Designer's Tip: Add 3D Foam Squares toward the center of the elements leaving free space to tuck in or over to arrange other pieces until you get the desired look.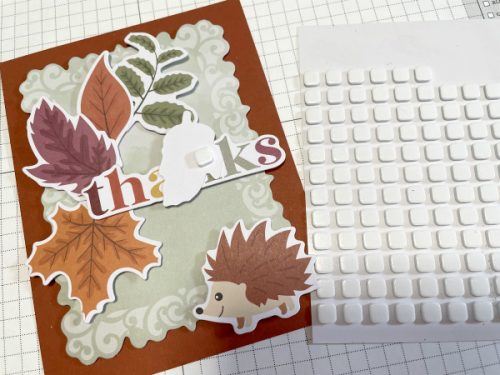 Wear Your Adhesive on the Outside
After arranging all the leaves and the sentiment on the card front, I decided to embellish the card with tiny shiny square accents instead of sequins. Using the Wear Your Adhesive on the Outside concept, I used 3D Foam Micro Squares White and Metalic Transfer Foil Sheet Variety Colors.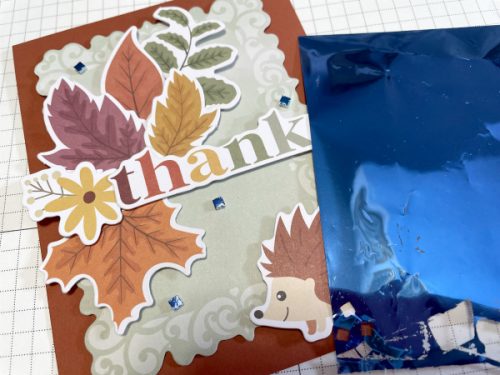 Simply place your squares on the card panel, remove the liner and place the blue foil (color side UP) over the exposed adhesive. Rub gently with your fingertip to transfer the color. Done! I used the Blue Metallic Transfer Foil to create a sparkly contrast to my Fall Thanks Card. It has dimension and sparkle!
Thanks for stopping by!
Creative Time: 30 mins
Skill Level: Beginner
Materials Needed:
Scrapbook Adhesives by 3L®
3D Foam Squares White Mix
3D Foam Micro Squares White
Metallic Transfer Foil Sheets Variety Colors
Other
Colored Cardstock, Inspirational Fall Card Kit Ephemera by Diamond Press.
Save to Pinterest!