Hi, Jamie here with you today and I have a couple of Metal Christmas Tags. They are perfect to add to wrapped gifts or gift bags. Plus they are sturdy enough to be used year after year!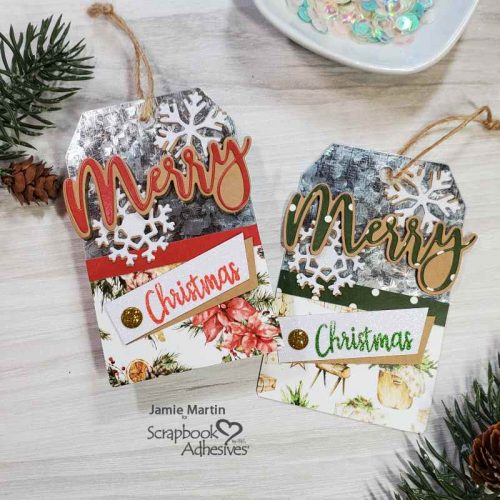 Metal Christmas Tags Background
Apply several strips of the E-Z Runner Grand across the bottom portion of the metal tag.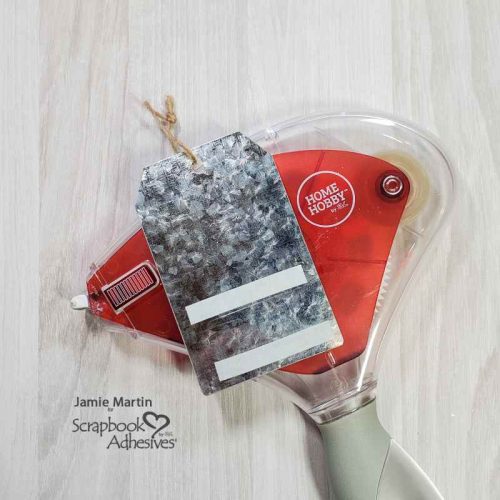 Place a piece of decorative paper on top of the tape, turn the tag over, and trim off the excess paper.  Next, add a strip of Extreme Double-Sided Tape 1/4″ along the edge of the decorative paper, and then cover a strip of decorative paper on top of the adhesive strip.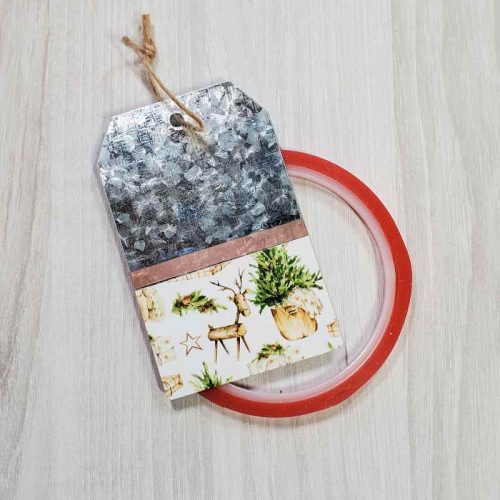 The Sentiments
Die-cut Merry from decorative paper and the shadow of the Merry from kraft cardstock.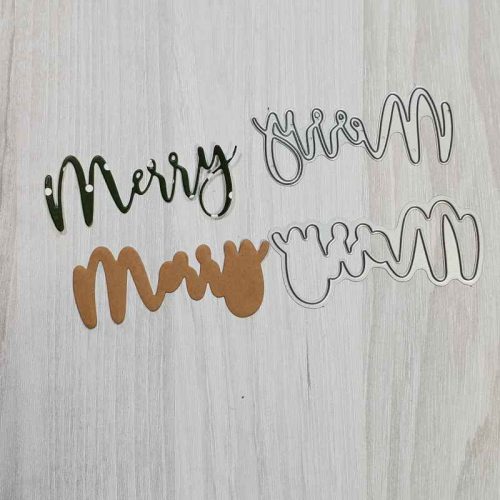 Glue the two together using the Dual Tip Glue Pen.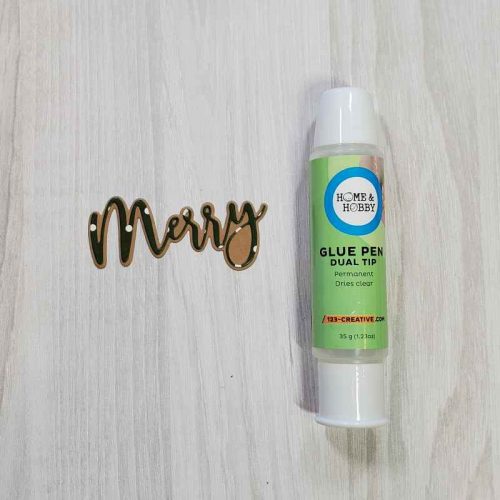 Turn the piece over and place 3D Foam Squares Micro Black on the back. Set aside.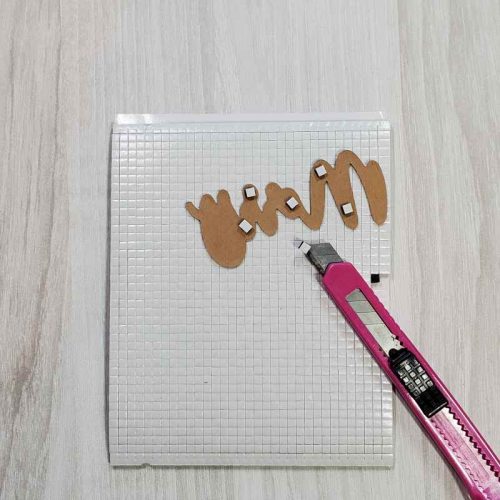 Accents for the Metal Christmas Tags
Die-cut snowflakes from white glitter paper and kraft paper, and glue the glitter snowflakes on top of the kraft snowflakes with the Dual Tip Glue Pen. Off set it so the kraft paper can be seen.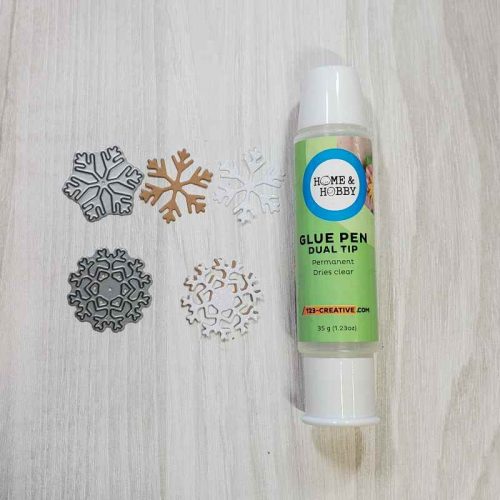 Glue the snowflakes to the metal portion of the tag and pop up the Merry on top of the snowflakes.  Stamp Christmas on white glitter paper, layer onto kraft paper, and then glue down on the decorative paper diagonally.  To finish, add a gold glitter enamel dot.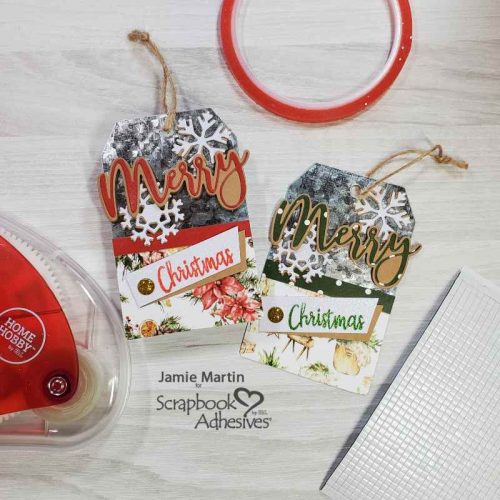 Skill Level: Intermediate
Creative Time: 35 minutes
Materials Needed:
Scrapbook Adhesives by 3L®
E-Z Runner Grand
3D Foam Squares Micro Black
Home Hobby by 3L®
Dual Tip Glue PenPlus
Extreme Double-Sided Tape 1/4″
Other Rubbernecker Stamps – Dies, Decorative Paper & Stamps; Metal Tag
Save to Pinterest!