Hi, everyone! Do you love the look of foil on your cards and scrapbook pages? Teri here with a fun way to use foils that you might not have thought of. How about using two different foils together to create a two tone design? Cards like these are easy to make with Metallic Transfer Foil Sheets!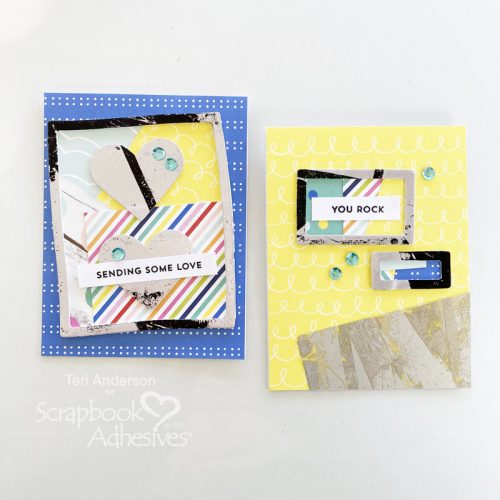 Two Tone Foil Frame and Heart Accents
Start by arranging several pieces of patterned paper together to make a larger design and adhere them together.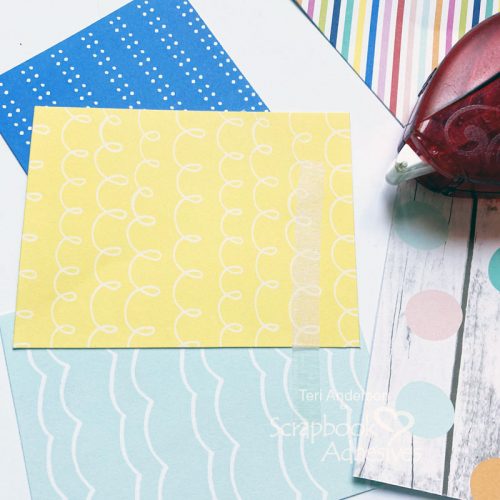 Place a 3D Foam Frame on top of your patterned paper. Randomly apply silver foil on top of it, color side up to transfer the color to the frame. Leftover/used foil from a previous project would be perfect as there might be patterns on it and what a great way to use them up! Next, take a second piece of foil and cover any open exposed area of the frame.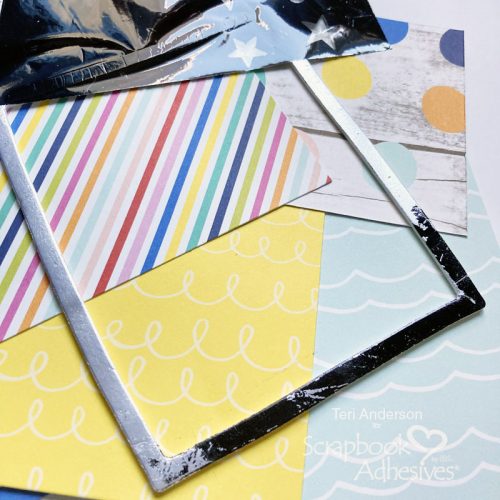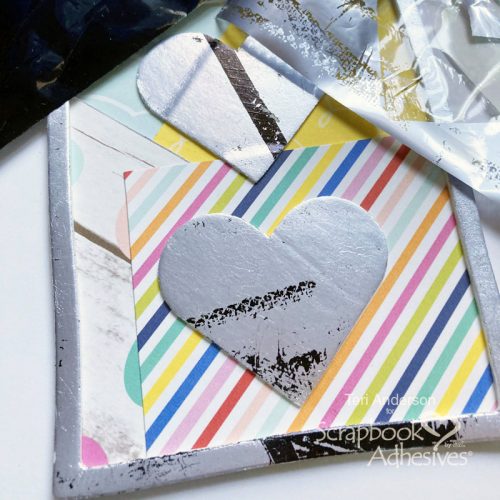 Add two 3D Foam Hearts to the inside of the foiled frame. Use the same foiling steps for the hearts as with the frame.
Embellish the Card Front
Trim the excess patterned paper from around the frame and place it on the card base.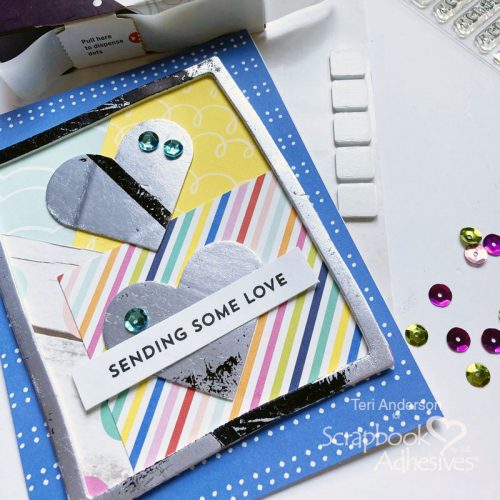 Complete the card by stamping a sentiment on a strip of cardstock and adhering it across one of the hearts.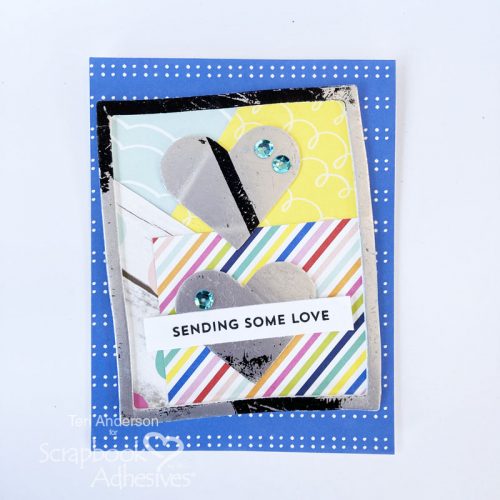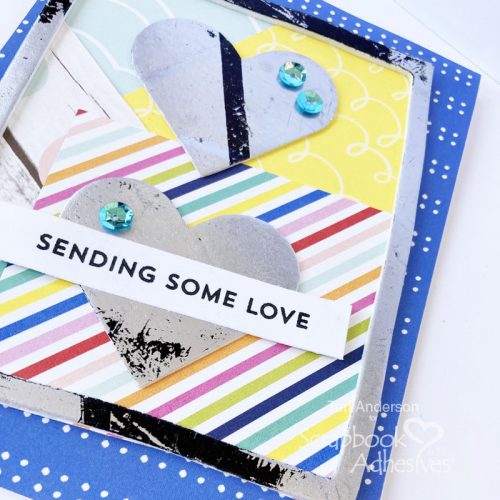 Embellish the card with sequins or some other small embellishment. I think embellishments always add a nice, extra pop of glitz to cards.
Two Tone Foil Paper with a Self-Laminating Pouch
Try the Self-Laminating Pouches/Cards – Medium and Metallic Transfer Foil Sheets to create a two tone foil look. With a little more time and effort, the end result is pretty cool!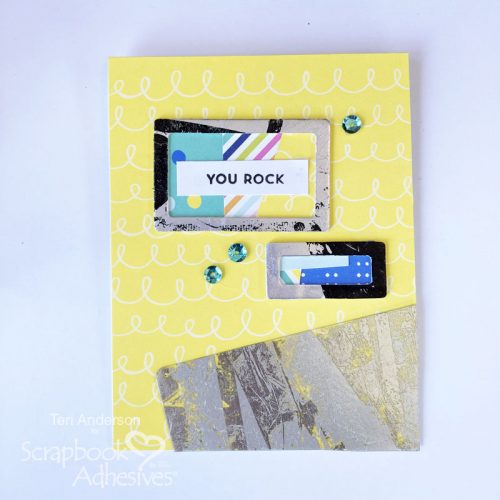 Open a self-laminating pouch, just a little bit at a time. Apply one color of foil in small bits onto the sticky side of the pouch and then another foil color.
Open the pouch a little more and apply more foils to it until you get your desired look. Beware that you might have to use a little force to pull up the foil sheet where this is no foil on it from the pouch. Don't fret! It will work out just fine.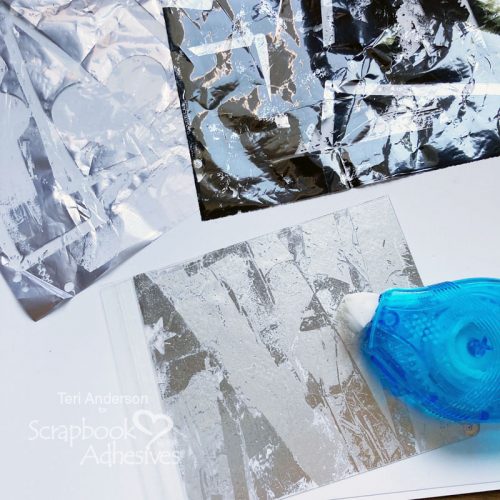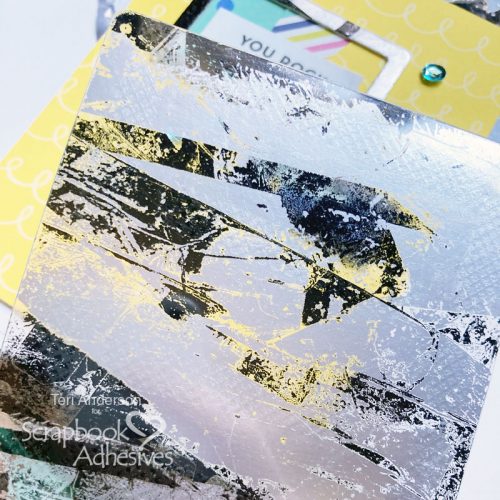 After foiling the pouch, seal it with the E-Z Runner Petite Permanent Dots to the pouch and seal it up. Be sure to look at both sides of your pouch! One side might be darker than the other, depending on the colors of the foils you use. Pick your favorite side and use it just like patterned paper to decorate a card.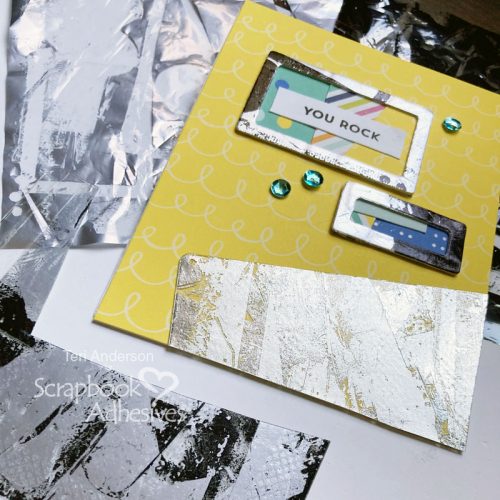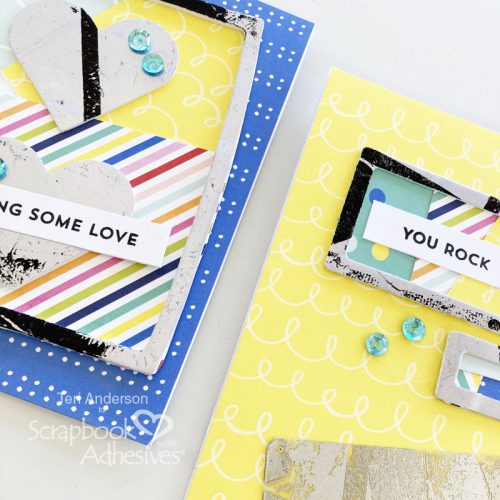 Looking for more information and ways to use the Metallic Transfer Foil Sheets? We have a post and video on that! Click Metallic Transfer Foil Sheets Information. Lots of neat ideas!
Thanks for stopping by today! Happy creating!
Teri Anderson
Creative Time: 60 Minutes
Skill Level: Intermediate
Materials Needed
Scrapbook Adhesives by 3L®
HomeHobby by 3L®
Other
White Cardstock: Neenah Paper; Patterned Papers: Simple Stories (Sunkissed Collection); Stamps: My Favorite Things (From the Heart Stamp Set); Black Ink Pad: Ranger Ink; Sequins: Cartwright's Sequins
Save to Pinterest!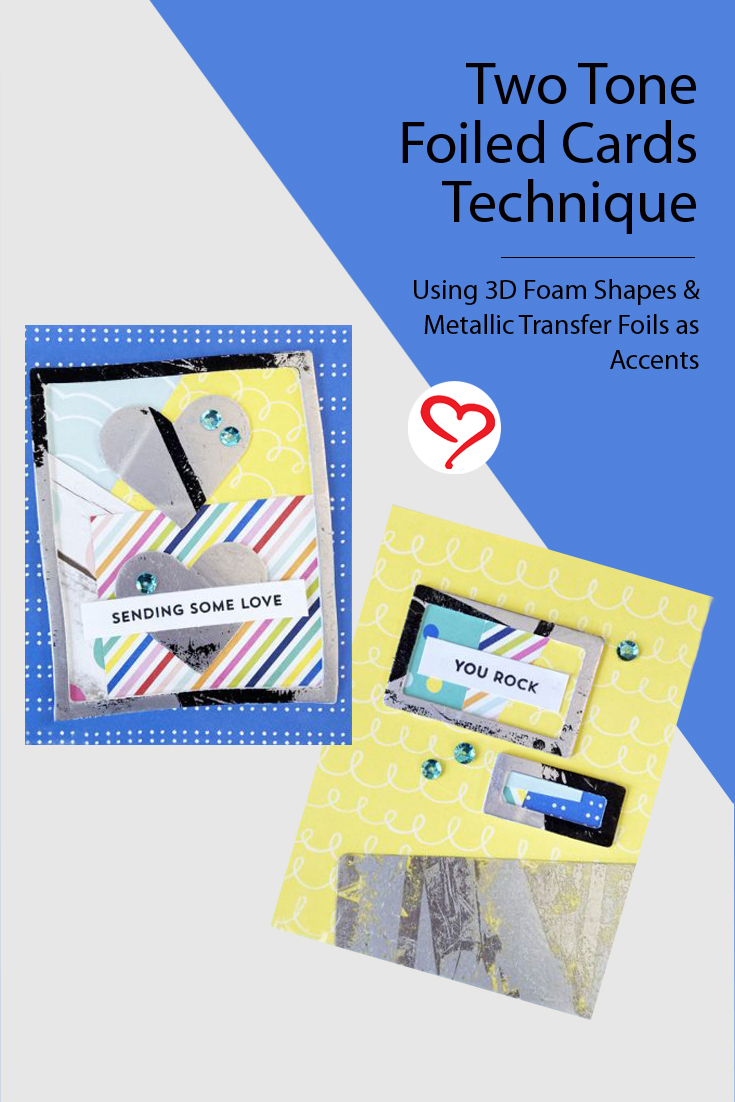 Let's Connect!