Hi, everyone! Ready for Spring? Teri here to show how to make a couple of Spring-themed Butterflies and Flowers Cards with sparkle and shine. Wear Your Adhesive on the Outside with 3D Foam Butterflies, 3D Foam Garden Shapes, and Metallic Transfer Foil Sheets Celebrate Colors!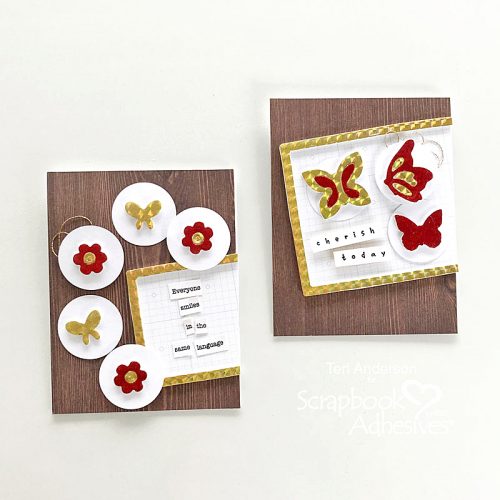 Mats for the Butterflies and Flowers Cards
Start by cutting several circles from white cardstock and adhering a few of the 3D Foam Butterflies and the flowers from the 3D Foam Garden Shapes on them. Apply transfer foil onto them: take off the liners, place the foil color side UP, and rub with your fingertips to transfer the color. Simple!
Designer's Tip: I like to make a lot of circles at one time so I can make a couple of cards at once! If you only want to create one card, make just a few circles.
If your shapes have multiple pieces in them, try using two different colors (red and gold) of Metallic Transfer Foil Sheets in Celebrate. Apply foil to the largest piece of the shape first. Then burnish the foil onto the smaller sections.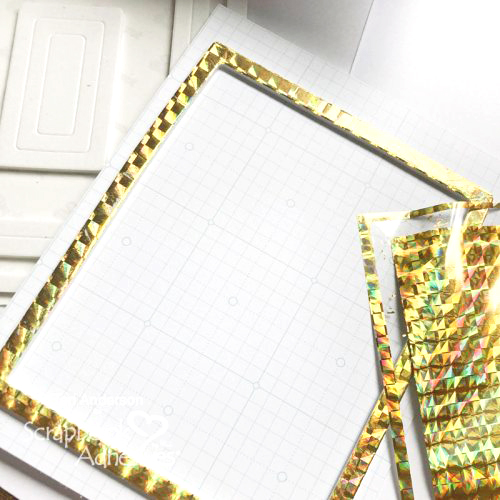 Take a 3D Foam Frame and adhere it to patterned paper. Use your scissors to cut around the frame. Adhere a piece of patterned paper onto a card base. Affix your frame onto the card at an angle and cut off any excess.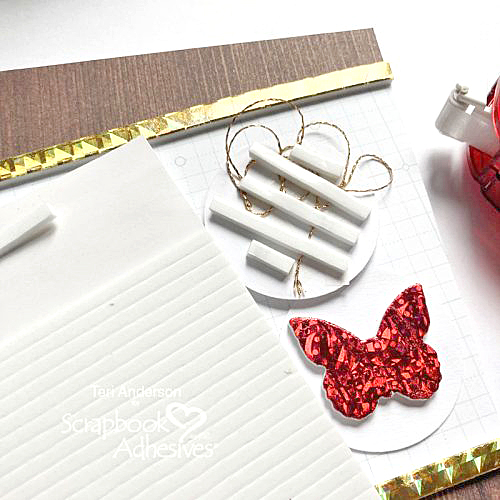 Mount a couple of your circles onto your card. Place some string or thread on the back of a third circle. Add some 3D Foam Strips to the circle and place them on your card.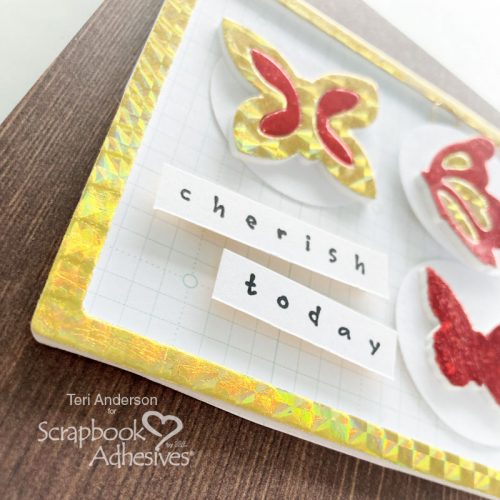 Complete your card by stamping a sentiment onto cardstock, cutting it up, and mounting the words to the card with 3D Foam Strips.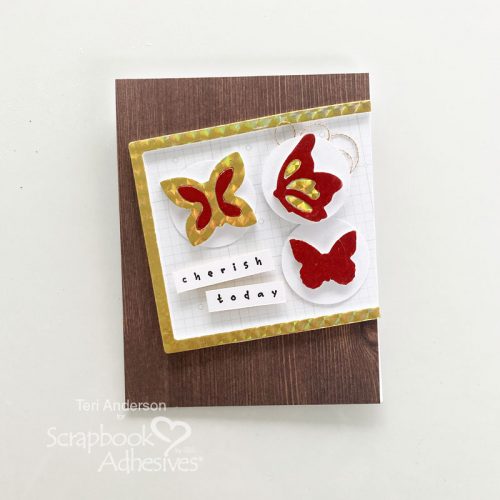 Create a Card with More Circles
Don't limit yourself to creating a card with just three circles. Try adding more! Who doesn't love butterflies and flowers?! This card has five circles worth!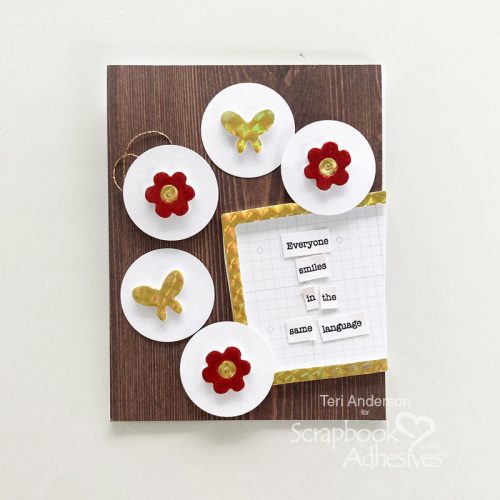 To give the circles some pop, adhere some of them onto the card with 3D Foam Strips. Rather the framing them with a foam frame, frame the frame with them! Complete the card by adding a sentiment inside the frame.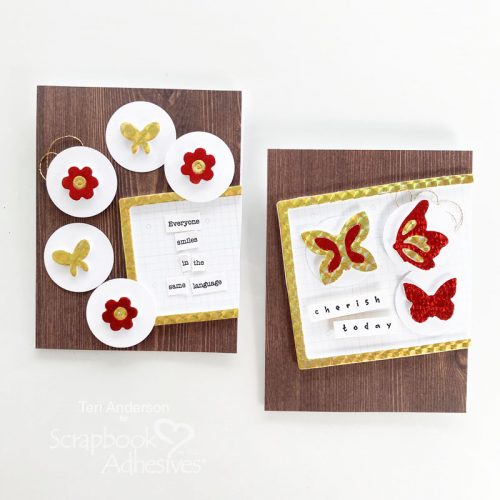 I hope today's post inspires you to whip out some craft supplies and make some Butterflies and Flowers Cards of your own. Thanks for stopping by!
Happy creating!
Teri Anderson
Creative Time: 50 Minutes
Skill Level: Intermediate
Materials Needed
Scrapbook Adhesives by 3L®
Other
White Cardstock: Neenah Paper; Patterned Papers: Studio Calico; Circle Die and Sentiment Stamps: Hero Arts; Gold Thread: Kreinik
Save to Pinterest!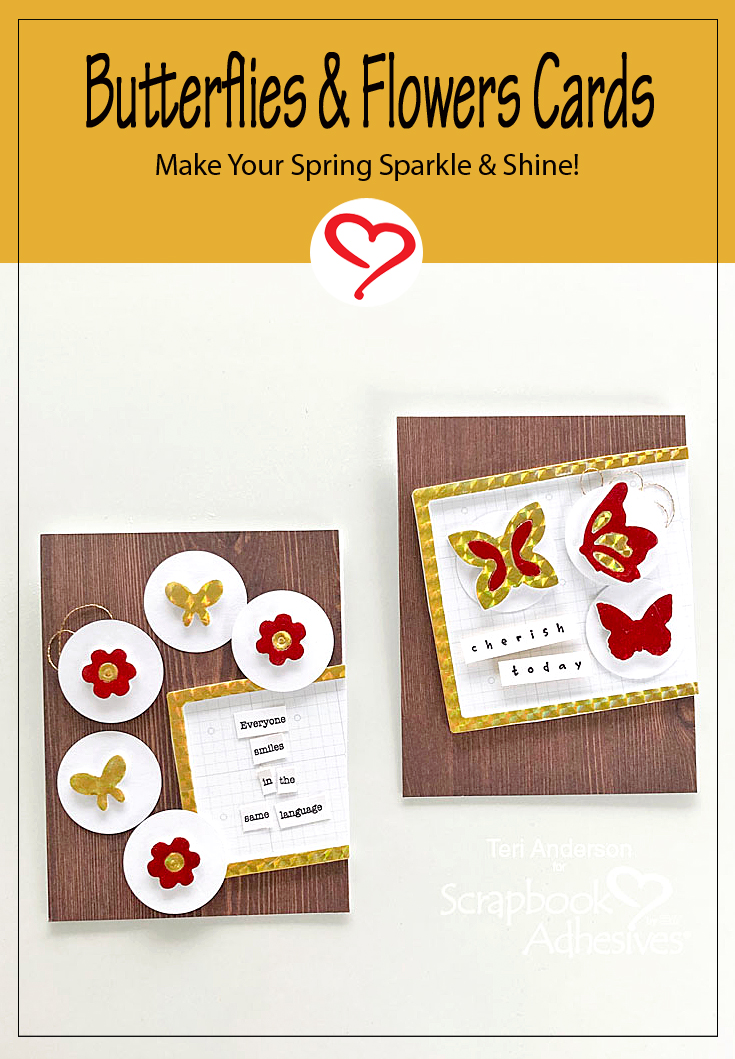 Visit our Website and Blog!
Sign up for our Newsletter so you never miss a contest or giveaway!